Chinese Drama 2019 List (Top 10)
CPOP HOME selects the 2019 Top Chinese dramas for you, here you can find the best 2019 Cdrama.
☞ 2021 Chinese Drama List
☞ 2020 Chinese Drama List (Top 10)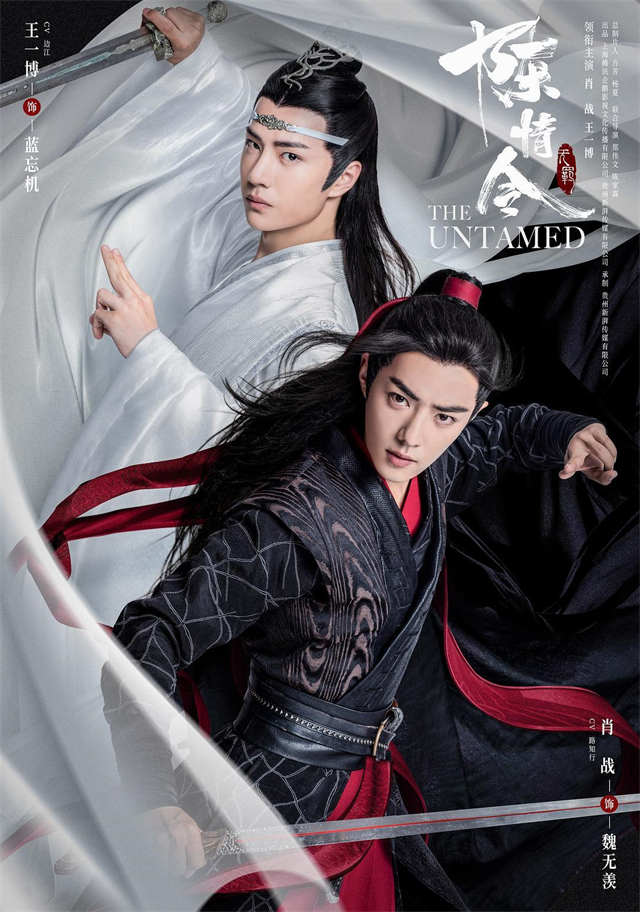 #1
The Untamed
Costume, Xianxia
Xiao Zhan
,
Wang Yibo
Sixteen years ago, the world was divided into five, Gusu Lan, Yunmeng Jiang, Qinghe Nie, Qishan Wen, and Lanling Jin, who ruled the world together. The Wen Family was dominant, and the other four families suffered from it. mong the youths, Wei Wuxian, the son of a deceased member of the Jiang family, has a cheerful personality…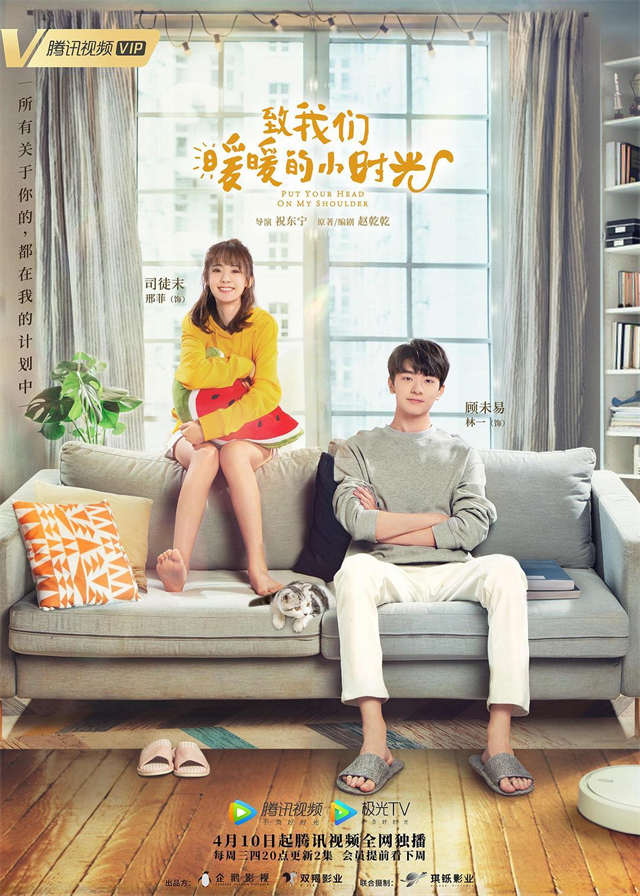 #2
Put Your Head on My Shoulder
Youth, Romance, Urban
Xing Fei
,
Lin Yi
As graduation approaches, Situ Mo, who has been used to following arrangements since she was a child, is confused about her future and tries out various arrangements. She is always unable to find the courage to make a choice for herself. As the old and new campuses merged, a physics student, Gu Weiyi, enters Situ Mo's life…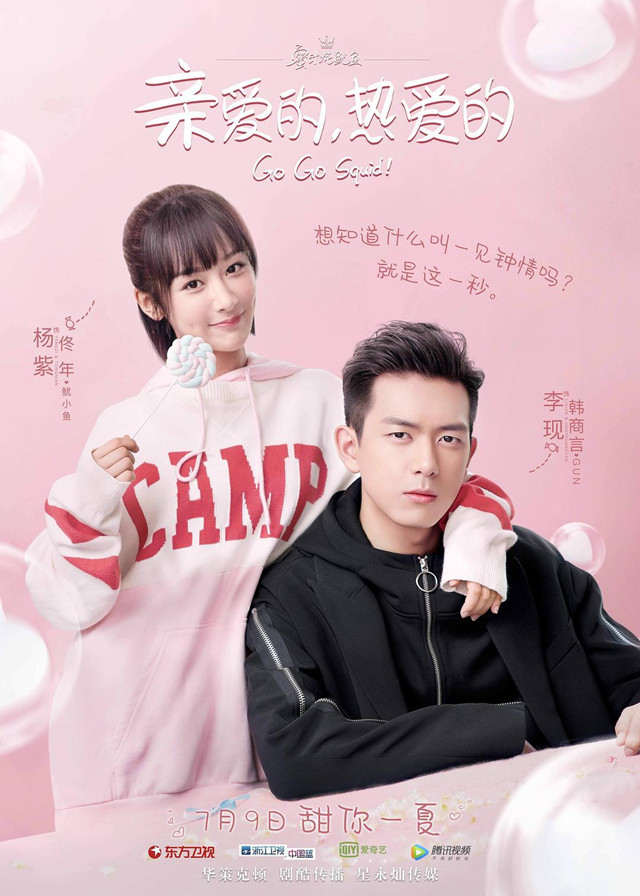 #3
Go Go Squid!
Romance, Inspirational, E-sports
Yang Zi
,
Li Xian
Han Shangyan meets Tong Nian, a soft and cute straight-A student by chance. The sunny and innocent Tong Nian falls in love with Han Shangyan at first sight. As the contact opportunities increase, Tong Nian is deeply attracted by Han Shangyan's dedication to his dream and his sense of responsibility to the young people in his team…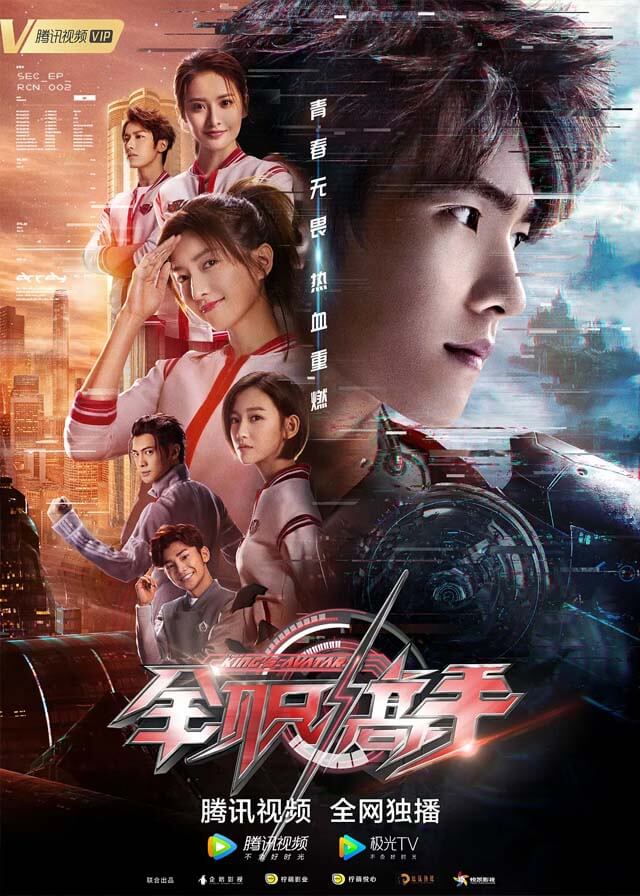 #4
The King's Avatar
Youth, Inspirational, E-sport
Yang Yang
, Jiang Shuying
Ye Xiu, a top player in the online game "Glory", was expelled from the club for various reasons. After leaving the professional world, he was taken in by Chen Guo, the owner of Xingxin Internet Cafe, and joined as a night-shift staff…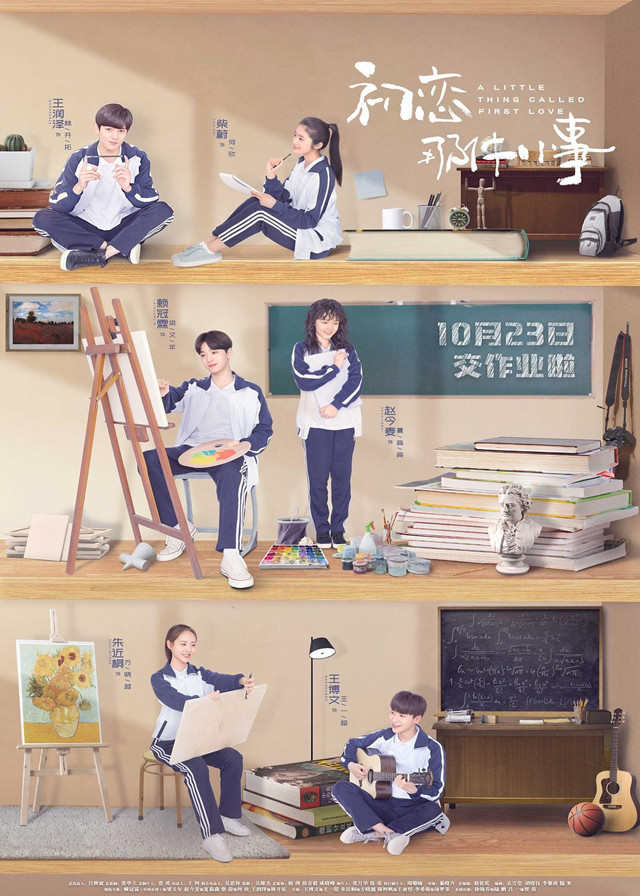 #5
A Little Thing Called First Love
Urban, Youth, Romance
Lai Guanlin
,
Angel Zhao
Xia Miaomiao, an ordinary girl who is not attractive in class. She has dark skin, wears near-sighted glasses, which are as thick as the bottom of a wine bottle, and her grades are barely satisfactory, but she is lively and cheerful and likes to help people with their problems…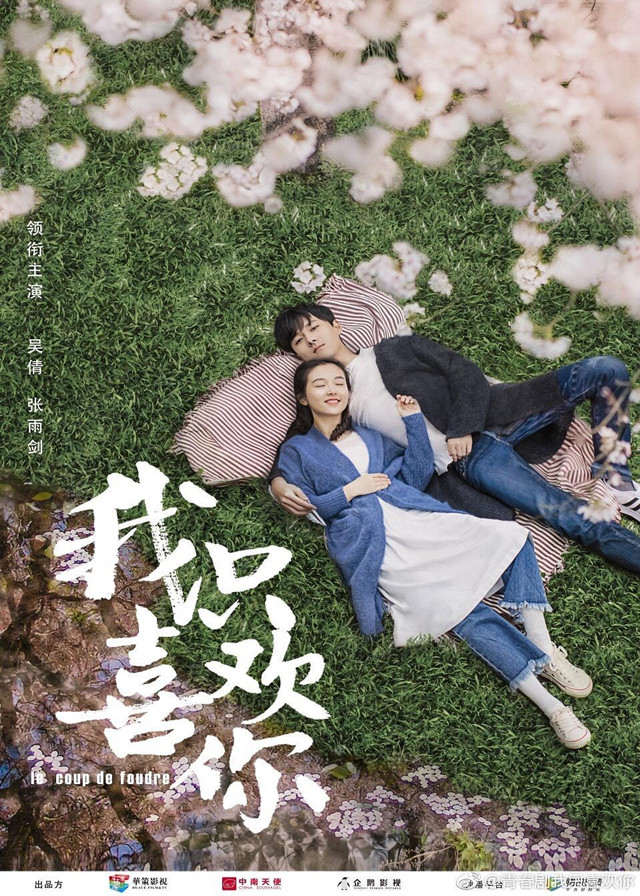 #6
Le Coup de Foudre
Romance, Youth, Urban
Janice Wu
,
Zhang Yujian
Zhao Qiaoyi and Yan Mo are high school classmates. One is an academic loser, One is a straight-A student. They had a study abroad appointment on the eve of graduation. But this agreement was not completed because of a change in Qiao Yi's family, and they disconnected after graduation…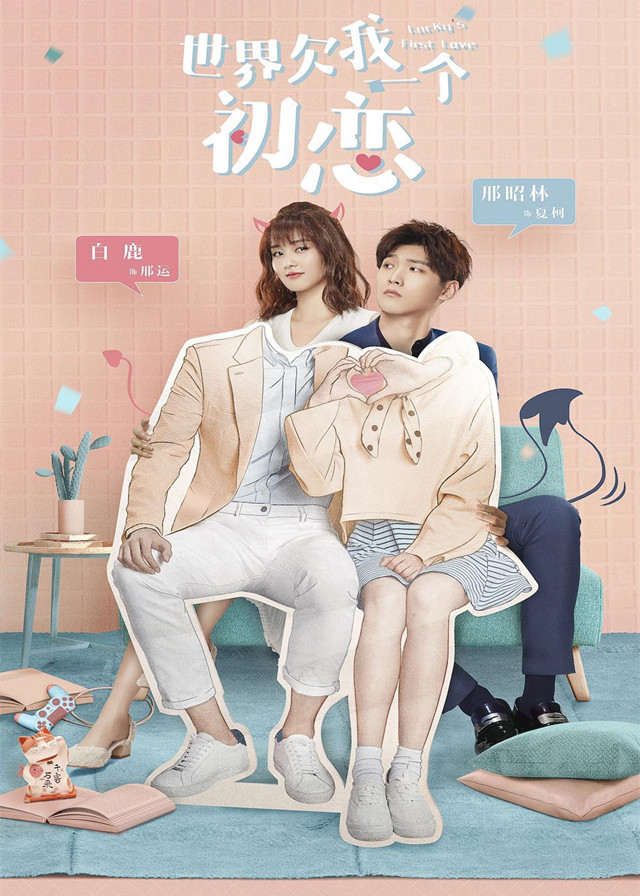 #7
Lucky's First Love
Romance, Urban
Bai Lu
,
Xing Zhaolin
The 24-year-old Xing Yun is a sincere, kind, and optimistic girl. As an animator, she has always dreamed of being a product architect. As the head employee of TIG, she has been working hard to support Xia Ke, her boss…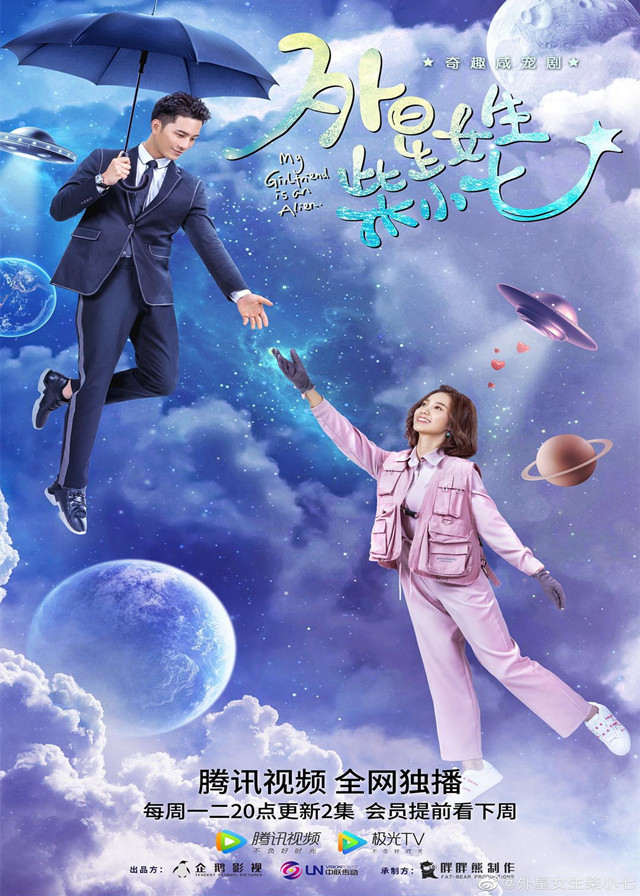 #8
My Girlfriend is an Alien
Fantasy, Romance, Comedy
Wan Peng
, Bie Thassapak Hsu
The alien girl Chai Xiaoqi from " Cape Town Planet" meets the CEO Fang Leng, who suffers from "heterosexual amnesia on rainy days", accidentally loses her beacon, and is trapped on Earth. Chai Xiaoqi is not only an alien but also an amazing girl who will fall into a "boy crazy state" once she inhales the hormones emitted by men on Earth…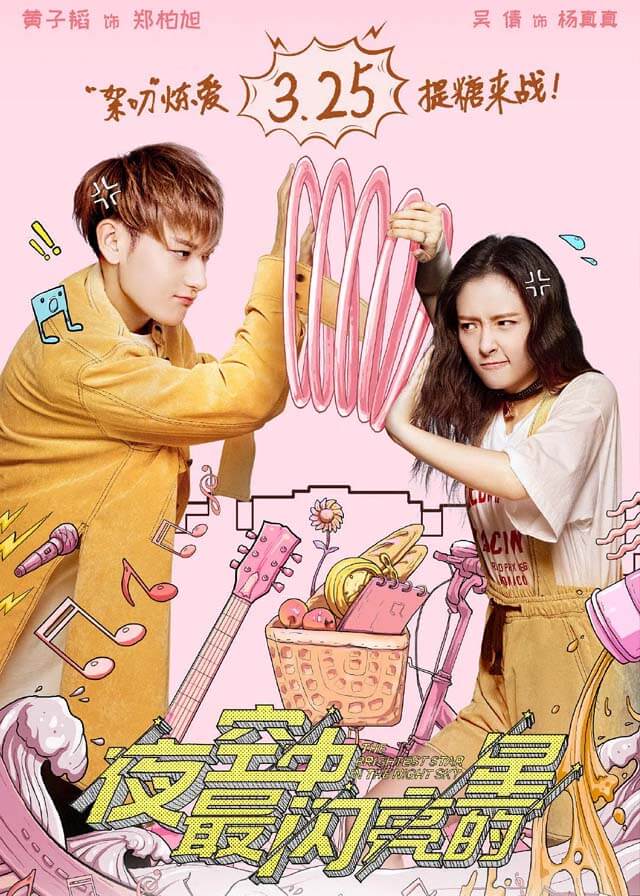 #9
The Brightest Star in the Sky
Youth, Inspirational, Musical
Huang Zitao
,
Janice Wu
Xingkong Entertainment is one of the top entertainment companies in China. The owners, Chen Tianhao and Du Wanqing, were once a loving couple who fell into a marital crisis because of their different business philosophies towards the company. Yang Zhenzhen, who loves music, joins Xingkong Entertainment and becomes the assistant of the popular singer Zheng Baixu. Zheng Baixu is an idol singer with an arrogant and uncontrollable personality…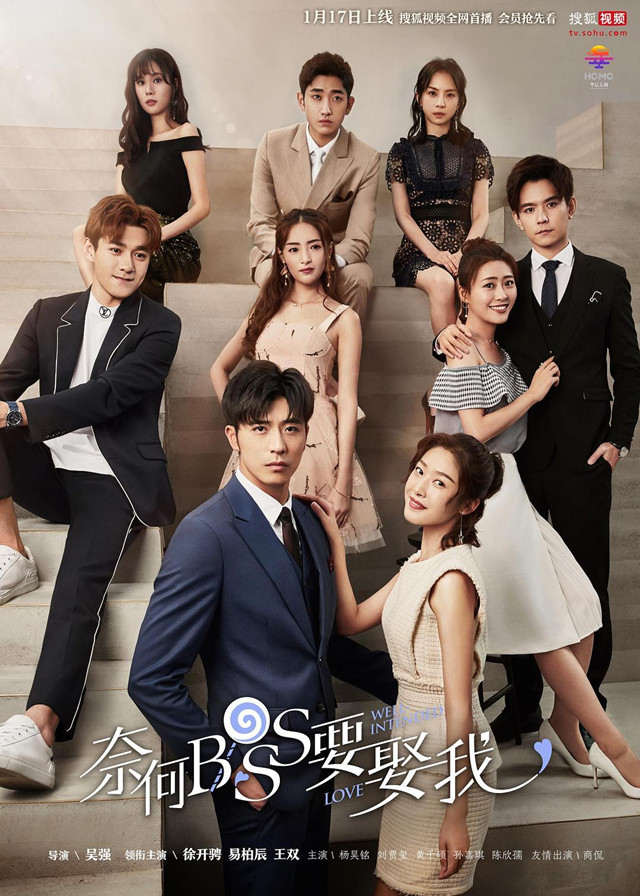 #10
Well-Intended Love
Romance, Youth
Xu Kaicheng
, Wang Shuang
The z-list actress Xia Lin is suffering from blood cancer and has to pester the CEO of Ling Group, Ling Yizhou to get a suitable bone marrow match for treatment. In order to receive a bone marrow transplant as soon as possible, and to continue her acting career, Xia Lin and Ling Yizhou agreed to get married in secret…