Joy of Life – Zhang Ruoyun, Li Qin
Joy of Life is a historical fantasy drama directed by Sun Hao, starring Zhang Ruoyun, Li Qin, Chen Daoming, Wu Gang, Li Xiaoran, Xin Zhilei, Li Chun, Song Yi.

The drama is based on the novel of the same name by Mao Ni, which tells the story of Fan Xian, a young man with a mysterious background, who comes from a small seaside town and undergoes various tests and refinements in his family, Jianghu and the court.
Details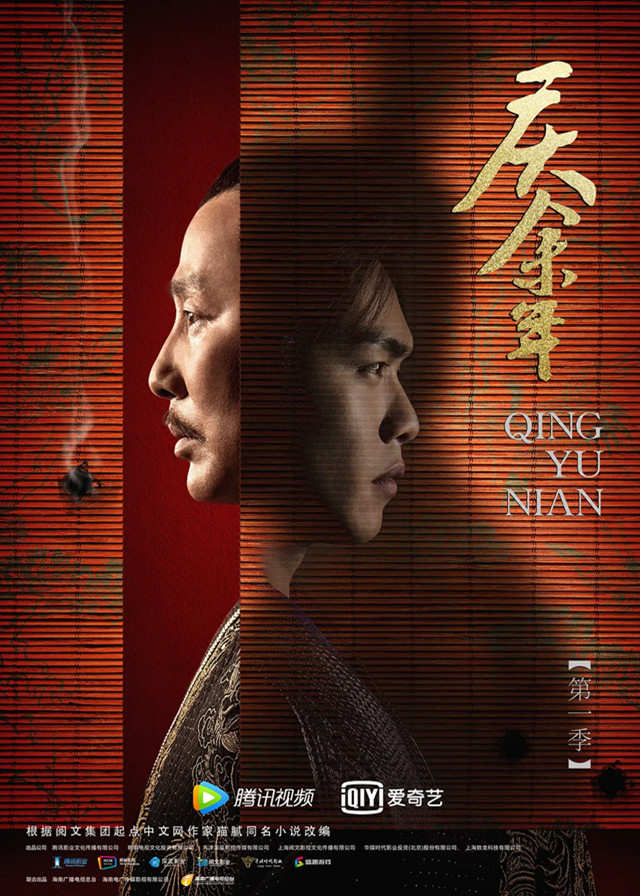 English Title: Joy of Life
Chinese Title: 庆余年
Genre: Historical, Suspense, Fantasy
Episodes: 46
Duration: 45 min.
Director: Sun Hao
Writer: Wang Juan
Producer: Chen Yingjie
Product Company: TENCENT PICTURES, NCM Television, BLUE MEDIA, YUEWEN GROUP, Huayu Shidai Film, HBG
Broadcasting Website: TencentVideo, iQIYI,WeTV, Prime Video, YoYo English Channel, YoYo TV
Released Date: November 26, 2019
Cast

Zhang Ruoyun
as Fan Xian

Li Qin
as Lin Wan'er

Chen Daoming as Emperor Qing

Wu Gang as Chen Pingping

Li Xiaoran as Li Yunrui

Yuan Quan as Professor Ye

Yu Rongguang as Xiao En

Xin Zhilei as Haitang Duoduo

Li Chun as Si Lili

Song Yi
as Fan Ruoruo
Synopsis
Zhang Qing, a student of literary history at a university, was well versed in classical masterpieces, but his thesis proposition of analyzing ancient literary history with modern concepts was not approved by Professor Ye.
In order to make Professor Ye his graduate advisor, Zhang Qing decided to further elaborate on the point he wanted to make by writing a novel.
In his novel, Fan Xian, a teenager with a mysterious birth, has been living with his grandmother in the small seaside town of Tanzhou since he was a child.
With the sudden visit of a teacher, his seemingly peaceful life began to face a number of crises and trials.
Under the guidance of the mysterious teacher and a blindfolded guardian, Fan Xian became familiar with the medicinal properties of medicine, practiced and refined his martial arts, and then solved many dangerous situations one after another.
Curious about the mystery of his birth, Fan Xian left Tanzhou and went to the capital.
In the capital, Fan Xian experienced the warmth and coldness of the world and kept his insistence on justice and kindness, writing a glorious life legend.