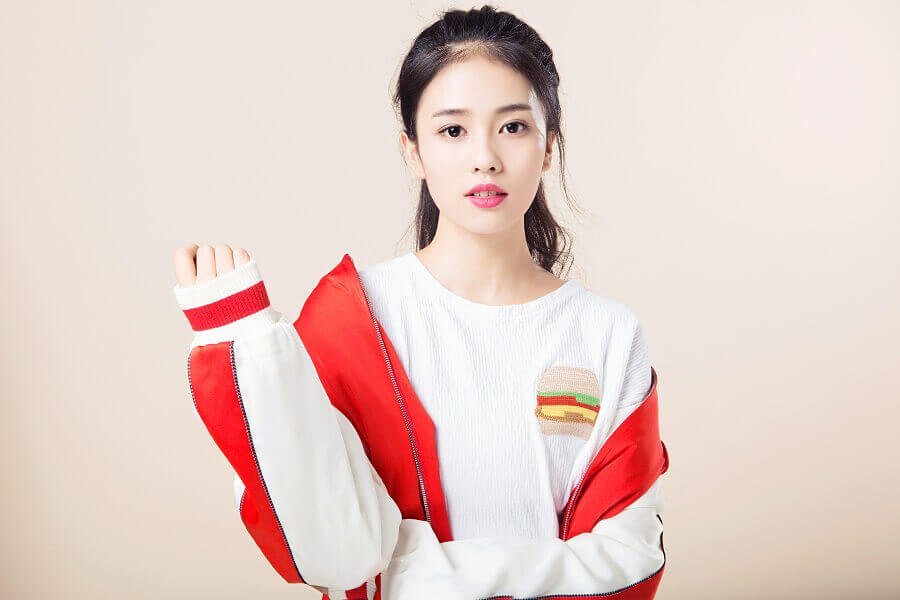 Bai Lu(白鹿), born on September 23, 1994, in Changzhou, Jiangsu is a Chinese actress and model.

In September 2016, she acted in her first TV series "Sunsong", thus officially entering showbiz. In 2017, she played in the costume drama "Untouchable Lovers". In the same year, Bai Lu starred in the drama "The Monkey King: Land of Beauty".
Basic Info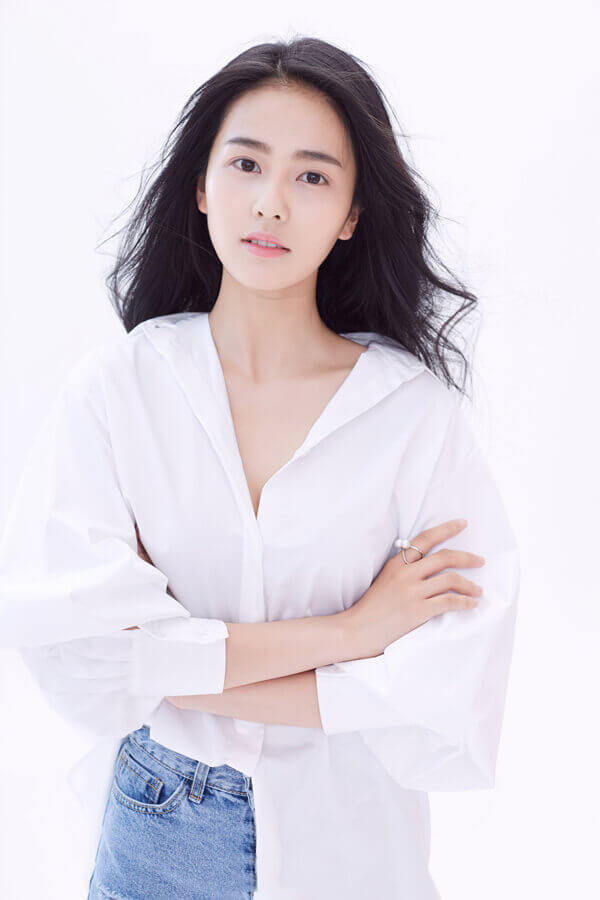 Stage Name: Bai Lu(白鹿)
Birth Name: Bai Mengyan(白梦妍)
Nicknames: Lu Lu
Birthday: September 23, 1994
Place of Birth: Changzhou, Jiangsu
Zodiac Sign: Virgo
Height: 165cm
Weight: 44kg
Blood Type: –
Fandom Color: Water Color #AFDFE4
Fandom's Name: Lu Rong(pilose antler)
Fanchant: lù yī xīn fēi, róng guāng xiàng suí(鹿依心飞,茸光相随)
Weibo: 白鹿my
Instagram: –
Facts
Bai Lu started watching Korean dramas when she was 13 or 14 years old and became interested in KPOP!
In 2012, accompanied by her mother, she went to Shanghai to participate in an overseas trainee audition for SM Ent. in Korea, but failed.
After the dream of becoming a member of the girl group ended, she began to work as a model.
Her agency is Huan Yu Entertainment.
She loves to sing and dance.
She owns two cats, called Chrismas and MayMay.
She can speak Korean.
Ideal type boyfriend: Jackson Yee.
She had her teeth fixed.
In 2020, Bai Lu won the 7th The Actors of China Award Ceremony Best Actress (Web series).
Television Series
Ordinary Greatness(警察荣誉)(Xia Jie)(TBA)
Zhaoge(朝歌)(Deng Chanyu)(TBA)
Forever and Ever(一生一世)(Shi Yi)(2021)(★★★★★)
One And Only(周生如故)(Shi Yi)(2021)(★★★★★)
Song of Youth(玉楼春)(Lin Shaochun)(2021)(★★★)
Jiu Liu Overlord(九流霸主)(Long Aoyi)(2020)(★★★)
Love is Sweet(半是蜜糖半是伤)(Jiang Jun)(2020)(★★★★★)
Lucky's First Love(世界欠我一个初恋)(Xing Yun)(2019)(★★★★★)
Arsenal Military Academy(烈火军校)(Xie Xiang / Xie Liang Chen)(2019)(★★★★★)
The Legends(招摇)(Lu Zhaoyao)(2019)(★★★★)
The Monkey King: Land of Beauty(西游记女儿国)(Wu Shuang)(2018)
Untouchable Lovers(凤囚凰)(Huo Xuan / Le Yun)(2018)
King is Not Easy(大王不容易)(Dan Xi)(2017)
TV Shows
Realactor(演技派)(2020-01-30)
Now You Sing(嗨唱转起来)(2019-10-14)
Happy Camp(快乐大本营 )(2019-03-02)
Discussions tagged with BaiLu
---
Any content to add or anything want to know about Bai Lu, welcome to contact us or leave a comment below.