The Legends – Bai Lu, Xu Kai
The Legends is an ancient immortal romantic drama directed by Zheng Weiwen and starring Bai Lu, Xu Kai, Dai Xu, Xiao Yan, Liu Guanxiang, Mi Lu, and Li Zifeng.

The drama is based on the Xian Xia novel of the same name by Jiu Lu Fei Xiang, which tells the love story of Lu Zhaoyao, the master of the Wanlu Sect, and Li Chenlan, who eventually come together after a thousand obstacles and love-hate for each other.
Details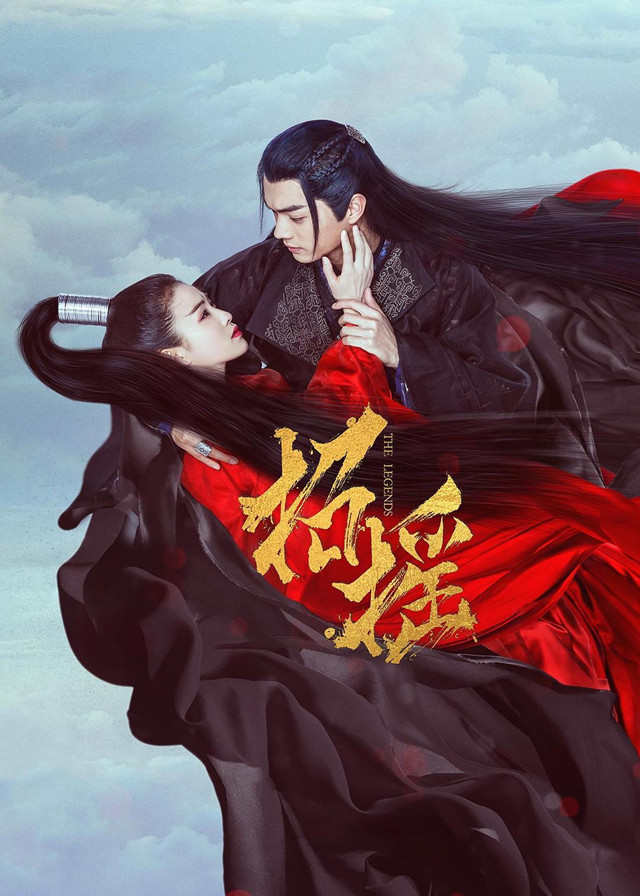 English Title: The Legends
Chinese Title: 招摇
Genre: Historical, Fantasy, Immortal, Romance
Tag: Xianxia, Revenge, Badass Female Lead, Reincarnation, Strong Female Lead, Strong Male Lead
Episodes: 56(TV) / 55(DVD)
Duration: 45 min.
Director: Zheng Weiwen
Writer: Jiu Lu Fei Xiang, Yang Qianzi, Peng Yunrui
Producer: Ruan Jie, Liu Lu, Huang Yanhong
Product Company: YU HENG FILM GROUP, YIJIN FILM, XIHE FILM & TV
Released Date: 2019-01-28
Broadcast Website: Fresh Drama, Idol & Romance, Viki, iQIYI
Cast
Synopsis
Lu Zhaoyao saved Mo Qing after she left the mountain where she lived, but was preempted by Mo Qing when she seized the Wanjun Sword.
Lu Zhaoying was seriously injured by the huge impact of the release of the Wanjun Sword. Five years later, after recovering from her injuries, she returned to her sect and found that Mo Qing had made her sect even stronger.
Lu Zhaoyao concealed her identity and made use of Mo Qing's fondness for her to get him to do many dangerous things. But in Mo Qing's constant doting, she wavered from her initial purpose.
In the end, Lu Zhaoyao and Mo Qing defeated the hypocritical Luo Mingxuan together and exposed his true personality to the public. They got together after the battle.
Reviews
You May Also Like
Related Posts
Chinese Dramas Like The Legends

Who is Xu Kai's Girlfriend? Dating rumors With Bai Lu is more famous.

Does Bai Lu Have A Boyfriend? Xu Kai Is The Most Famous Rumored Boyfriend Of Her

Bai Lu and Zhang Linghe Are In A Relationship?

Zhang Linghe Breaks Up with Bai Lu? Falls in Love with Esther Yu Shuxin?

How is Luo Yunxi and Bai Lu's Relationship?

How Is Dylan Wang and Bai Lu's Relationship? Their Romantic Encounter is Exciting!

How Is Xu Kai And Cheng Xiao's Relationship

Xu Kai Photos

Bai Lu Photos

Xu Kai is Dating Actress Zhao Qing Now?

Is Xu Kai's "Domestic Violence" On His Ex-girlfriend True Or Not?

Keep Running announced the new lineup: Bai Lu, and Lin Yi Join, Cai Xukun Quit

Xu Kai Dramas, Movies, and TV Shows List

Bai Lu Dramas, Movies, and TV Shows List

Who Is Wang Yizhe's Girlfriend? Rumor of Dating Bai Lu Is True Or Not?

Allen Ren Jialun, Bai Lu: The Fated Love In Two Lives Begins

How Is Xu Kai, Wu Jinyan's Relationship?

As A Playboy, Xu Kai courts Li Yitong Crazily In "Court Lady", Funny And Lovely

Ren Jialun, Bai Lu, The Gorgeous Cp In The New Coming Dramas