Zhang Linghe Breaks Up with Bai Lu? Falls in Love with Esther Yu Shuxin?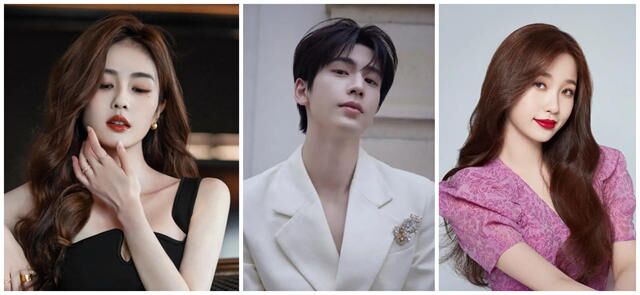 Recently, a paparazzo revealed that Bai Lu and Zhang Linghe, who were once rumored to be in a romantic relationship, have broken up. Surprisingly, Zhang Linghe has found a new lover, and it's none other than Esther Yu Shuxin. This news immediately sparked widespread attention and skepticism among netizens, with many expressing disbelief.
Bai Lu and Zhang Linghe were rumored to be in a relationship while working on the drama "Story of Kunning Palace". Although they have never officially confirmed this relationship, they also haven't denied it, leading netizens to interpret it as tacit approval.
Their relationship had received blessings and support from many fans, considering them a perfect CP (couple).
Originally, during their romance, there were plans to leverage the popularity of their relationship to promote the airing of "Story of Kunning Palace" and maximize viewership. However, due to various supporting role-related issues, the drama's release ended up in failure.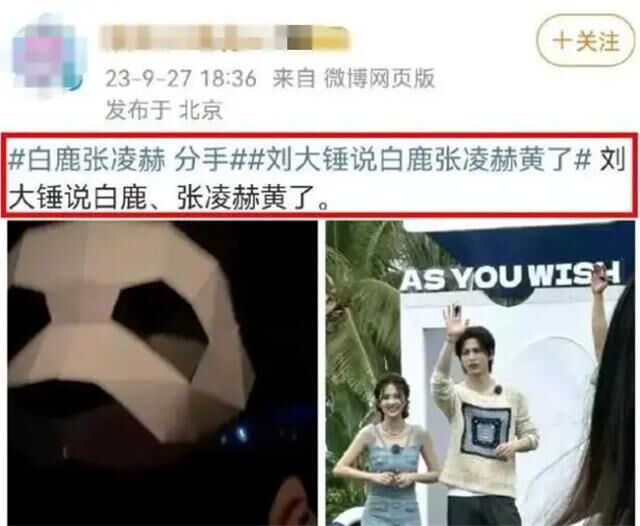 Now, the paparazzo claims that Bai Lu and Zhang Linghe have amicably parted ways, citing the reason as Zhang Linghe having a change of heart and developing a new relationship with Esther Yu Shuxin.
However, insiders have disclosed that there were no substantial conflicts between Bai Lu and Zhang Linghe, and the decision to break up was the result of careful consideration by both parties. paparazzo's mention of a change of heart may refer to dating rumors surrounding Zhang Linghe and a female lead during the filming of a certain TV drama.
As of now, neither Bai Lu nor Zhang Linghe has responded to these revelations. Some netizens speculate that this might be a deliberate rumor for publicity surrounding their new drama, "Story of Kunning Palace".
However, others believe it could be true, noting that Bai Lu and Zhang Linghe have unfollowed each other and deleted all related posts on Weibo.
Additionally, there are rumors suggesting that work-related stress might have contributed to their separation, and Zhang Linghe developed feelings for Esther Yu Shuxin while filming the new drama "My Journey To You".
Some netizens have even uncovered alleged evidence of a romantic relationship between Esther Yu Shuxin and Zhang Linghe. For instance, during the promotional event for "My Journey To You," when Yu Shuxin was absent, Zhang Linghe proactively mentioned her and explained the reason for her absence.
At brand events, Zhang Linghe has also praised Yu Shuxin multiple times, expressing his fondness for her. These details lead some to believe that there might be something unusual between them.
In fact, during the filming of "My Journey To You," the interaction between Yu Shuxin and Zhang Linghe was very ambiguous. The eye contact between them was full of sparks, especially the way Zhang Linghe looked at Yu Shuxin, prompting many netizens to exclaim, "He is really deeply in love."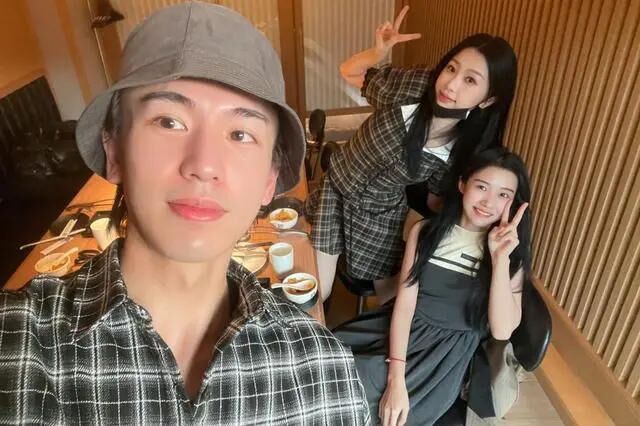 It's worth mentioning that the second female lead of "My Journey To You," Lu Yuxiao, recently had a meal with Yu Shuxin and Zhang Linghe. The two of them were even dressed in matching plaid outfits. At the time, the public thought it was an effort to promote their CP, but it may be couple outfits, serving as solid evidence of a romantic relationship.
As of now, Bai Lu, Zhang Linghe, and Esther Yu Shuxin have not made any statements regarding this matter. In reality, nobody can provide a definitive answer about what transpired among the three. Only when they personally respond to these rumors can we truly understand the reality of the situation.
What's Your opinion? Pls feel free to leave your comment.
Related Posts