My Journey To You – Esther Yu, Zhang Linghe
My Journey To You is a historical romantic wuxia drama directed by Guo Jingming, led by Esther Yu Shuxin, Zhang Linghe, Cheng Lei, Lu Yuxiao, Jin Jing, Sun Chenjun, Tian Jiarui, co-starring Wen Zhengrong, Ou Mide, Zuo Ye, Ji Lingchen, Lin Ziye, Liang Xuefeng, Chu Zijun, with Joseph Zeng, Chen Duling and Zeng Keni in special appearances.
The drama tells the growth story of a rebellious young master, Gong Ziyu and Yun Weishan, a spy who longs for freedom.
Details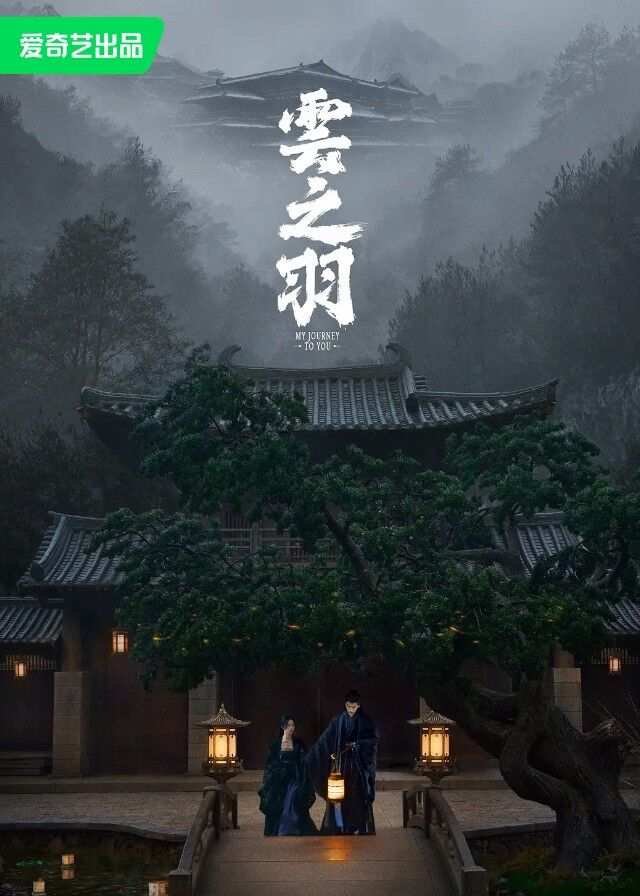 English Title: My Journey To You
Chinese Title: 云之羽
Other Titles: Half of Us
Genre: Historical, Romance, Wuxia, Drama
Tag: Martial Arts, Sword-fight, Mystery, Spy Female Lead, Investigation, Double Identity
Episodes: 24
Duration: 45 min.
Director: Guo Jingming
Writer: Gu Xiaosheng, Wu Liang, Wu Lizhu, Li Qiong, Liu Maijia
Producer: Dai Jingting, Zhang Gemin, Wang Naitian, Zhao Meng, Fang Qitao
Product Company: iQIYI
Released Date: 2023-09-02
Broadcast Website: iQIYI, iQIYI 爱奇艺
Cast
Synopsis
Gong Ziyu loses his father and brother overnight and becomes the head of the family. But there are many crises. Yun Weishan is a spy lurking by his side. She is torn between getting freedom and getting love.
Reviews
Aria Sky

"My Journey To You" is superb.

"This drama is quite good. Among the recent dramas, which one can be compared to and defeat 'My Journey To You'? Action scenes? Costume and makeup design? Cinematography? Art direction?

Every actor in the cast is dedicated to their roles, and the overall quality of the drama looks very high. It has a cinematic feel, which is quite sophisticated. I must also mention Esther Yu's original dialogue delivery, which is really commendable.

The male lead in this drama, playing dumb but actually clever, is really cool. Every supporting character is well-portrayed, and the storyline is very innovative. The plot unfolds step by step, with many mysteries and foreshadowing.

I can only say that the evaluation of this drama is excellent, and it's worth investing your time in. The entire series has high production values, and the scenic locations are beautiful.
You May Also Like
Related Posts