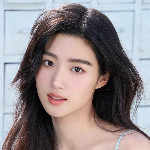 Lu Yuxiao dramas, movies, and TV shows list contains the best TV series, films of Lu Yuxiao and the ongoing and upcoming shows. The list will be updated continuously, bookmark this list to get the latest tv shows of Lu Yuxiao.
Lu Yuxiao Dramas List
2023-09-07

#1

Adventure, Suspense, Romance

Ni Ni, Bai Yu

"The desert rose", Ye Liuxi, and the brave desert guide, Chang Dong, join forces and travel deep into the desert to unravel the mystery of their origins and uncover the truth about their past. The desert is full of crises and an invisible hand seems to be pulling them into the weathered Yu Men. As they navigate with many forces, they deduce the truth from the mystery and learn about true love from the test of death. The truth seems to be close at hand, but they are also caught in a larger conspiracy.

2023-09-02

#2

Historical, Romance, Wuxia

Esther Yu, Zhang Linghe, Cheng Lei

Gong Ziyu loses his father and brother overnight and becomes the head of the family. But there are many crises. Yun Weishan is a spy lurking by his side. She is torn between getting freedom and getting love.

2023-08-10

#3

Historical, Fantasy, Romance

Yang Chaoyue, Ding Yuxi

Xiao Xiangzi was originally a cloud, but was immortalized by the Immortal Matchmaker and worked in his Pavilion. Chu Kong was a disciple of the Immortal Mao Ri. He had ever mistakenly entered the matchmaker's pavilion and been taken as a bad guy. He also broke Xiao Xiangzi's fan, so they quarreled and accidentally messed up the red line, resulting in the three worlds of marriage chaos. The Heavenly Emperor punished them to go through seven lives of love before they can return to heaven, the story also began from then on!

2023-07-02

#4

Historical, Romance, Fantasy

Xiao Zhan, Ren Min

The aloof prince Kongsang, Shi Ying, and the righteous princess of the Chi Zu, Zhu Yan, had predestination in their life. By mistake, they become masters and apprentices for three years. Shi Ying fell in love with Zhu Yan from the first moment he saw her. When Zhu Yan was thirteen years old, Shi Ying sent Zhu Yan off Jiuyi Mountain and gave her the Jade Bone, the bride price of successive Emperors of Khongsang. When the evil raised, Kongsang is in danger. Shi Ying mistakenly thought that Zhi Yuan who grew up with Zhu Yan was the sea emperor, so he sealed Zhi Yuan. This led to a battle between Shi Ying and Zhu Yan, Shi Ying was killed by Zhu Yan voluntarily. Zhu Yan stabbed the Jade Bone to Shi Ying. A saying turned out to be a prophecy. However, the fate has changed as early as the day it was spied on…

2023-05-31

#5

Urban, Fantasy, Romance

Zhu Zhengting, Lu Yuxiao

Song Yanqi is a typical optimist. No matter what happens, she never thinks of the worst outcome. She enjoys all the beautiful things and longs for romantic love to come into her life. However, the reality is that Song Yanqi has always been single. She is addicted to romance novels and can't pull herself away from them every day. Although she has never been blessed by the god of love, Song Yanqi has always been the "last lucky fish" in her life. She successfully entered the Chinese Department of Qinhai University with the lowest score in the college entrance examination. After graduation, she caught the last train of campus recruitment and joined Ansheng Film and Television Company as a planner. Ji Shu is a novelist with emotional barriers. Due to family and falsely accused experiences, he always holds a pessimistic attitude and believes that the outcome of everything is a tragedy. The two of them unexpectedly time-traveled into Ji Shu's novel, engaging in a story of rewriting the plot and playing against each other. During the process of rewriting the novel, they also experienced continuous growth and injected warm blood into the story.

2022-12-25

#6

Youth, School, Romance

Lu Yuxiao, Wu Junting

Recently, there is a rumor that Class One Ji Junxing has a fiancée. A group of friends who have known the young master since childhood asked jokingly, "A Xing, why are you hiding a fiancée behind our backs? The young man's eyes narrowed slightly and he spat out four words: None of your business. The friends immediately got more excited and shouted: "If you don't deny it, then you have one. At last, in front of them, the calm girl reacted. Her ears were red. At the national college competition, Lin Xi was caught by a man in a competition uniform, and in full view of everyone, the collar of her black jumper was ripped off, revealing the silver chain she was wearing around her neck and the ring pendant on the chain. Ji Junxing looked at the ring: you're wearing the ring I gave you, where do you want to run?

2022-10-01

#7

Urban, Suspense, Fantasy

Li Yitong, Jin Han

Wu Yu and Tan Jiao met on a boat trip. They fell in love at first sight. After the trip, they both suffer from memory loss of varying degrees, with Wu Yu losing a few days after the trip and Tan Jiao losing nearly a year and a half. Wu Yu is a well-rounded academic with a promising future, but his life is turned upside down after the trip when his only family members, his mother and sister, are killed. He gives up his future to find out who is murderer and becomes a car mechanic. Tan Jiao reunites with him when she comes to fix her car. Then they would have a time-travel every half a month...

2022-04-14

#8

Urban, Romance, Youth

Bunny Zhang, Zhang Kangle, Lu Yuxiao

Ding Liaoliao chose to major in journalism when she was a student because she followed the example of her senior sister Lian Geyao. After graduation, she became a new writer and director of Jiangxia TV, and worked with the ace anchor Lian Geyao in a livelihood program called "Guang Jiao Jiangxia". By coincidence, Lian Geyao became the roommate of Ding Liaoliao and her younger brother Ding Man. So Ding Liaoliao started to live with her "idol". When Ding Liaoliao worked with Dr. Jiang Kan, a doctor of pharmacy, they had a series of unpleasant incidents. But they went from the dislike each other to getting to know each other. Ding's enthusiasm, cheerfulness, and optimism slowly impressed the reticent Jiang Kan and made him open his heart. Jiang Kan fell in love with this lovely girl because of Ding's conscientiousness in her work and innate sense of justice. The sunny and handsome taekwondo coach Ding Man was enjoying a sweet love life with Lian Geyao after a two-way crush.

2021-08-22

#9

Historical, Romance, Immortal

Guo Junchen, Connie Kang

Chun Yao is guarding the Wan Chuan demons originally, due to a mistake was deported, became the king of the demons in the Bai Ling Tan. He had to take Han Sheng, the unlucky princess of the northern land, to start a journey to find the "Su Shu" to avoid the "thousand-year doom". Han Sheng enters the Bai Ling Tan and accidentally discovers that she is carrying the "Su Shu", which is only available to demons, so she follows the Chun Yao to explore the mystery of "Su Shu", and together they experience a lot and gradually fall in love with the Bai Hua Tan master who is inconsistent and arrogant……

2021-03-30

#10

Historical, Romance, Fantasy

Darren Chen, Zhang Yishang, Wang Yifei

During the Song Dynasty, Bao Longtu came to power on Kaifeng Prefecture, the new "Bao Qingtian". Duanmu Cui down to the world to set up a sect "fine flower flow", intended to stop the demons crossed the border. The fourth grade with a sword guard Zhan Yan, by the order of Bao Zheng, interchanged with Duanmu Cui. From then on, they worked together to solve cases and had a secret love affair in the end.
TV Shows with Lu Yuxiao
2023-07-13

#1

Reality Show

Francis Ng, Su Ke, Joe Chen

Hit It Off is a reality show that focuses on the advanced study of on-screen partnerships by young actors. Through shared living and training experiences, the actors explore the ways in which on-screen partnerships are shaped, revealing their authentic lives and work states. The actors go through shared life, learning, and work experiences. From acquaintances to friends, each actor's goal is to find the best partner, driven by the desire to present better work and to strengthen their ideals and beliefs as actors. In the end, a "Best Partner" is selected by a panel of one hundred audience members.
Related Posts