Neo Hou (Hou Minghao) Profile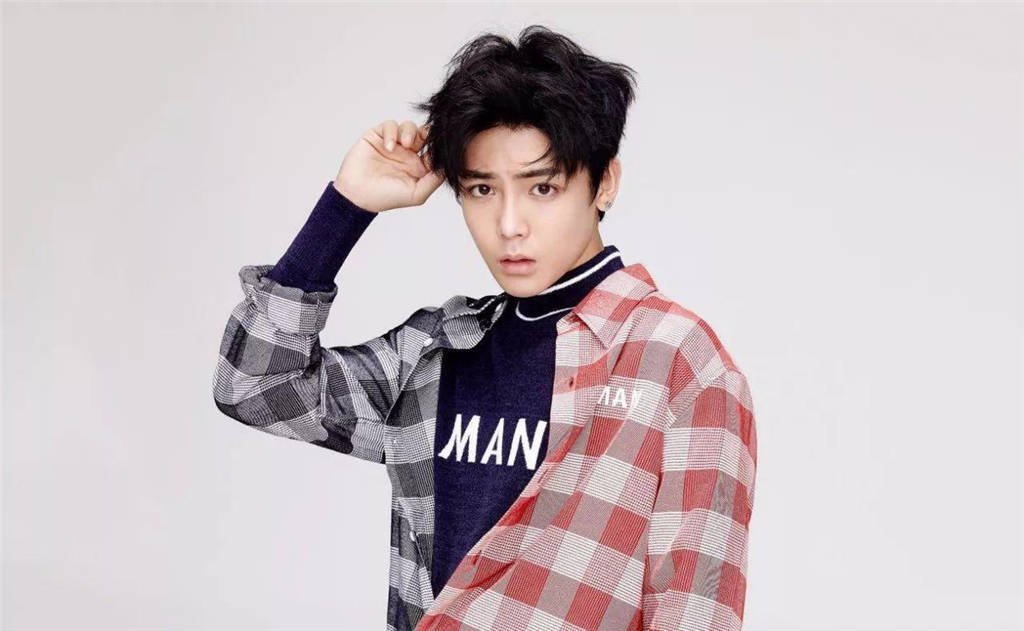 Neo Hou(Hou Minghao,侯明昊), born in Beijing on August 3, 1997, is a Chinese actor and singer.

On December 12, 2014, Neo Hou officially debuted as a member of Fresh Teenager Geek and released the debut album "UP 4 U". On January 10, 2016, he announced that he was quitting the group to go solo.

He is best known for his roles in "The Devotion of Suspect X", "Cambrian Period", "When We Were Young" and "The Lost Tomb 2: Explore With the Note.
Basic Info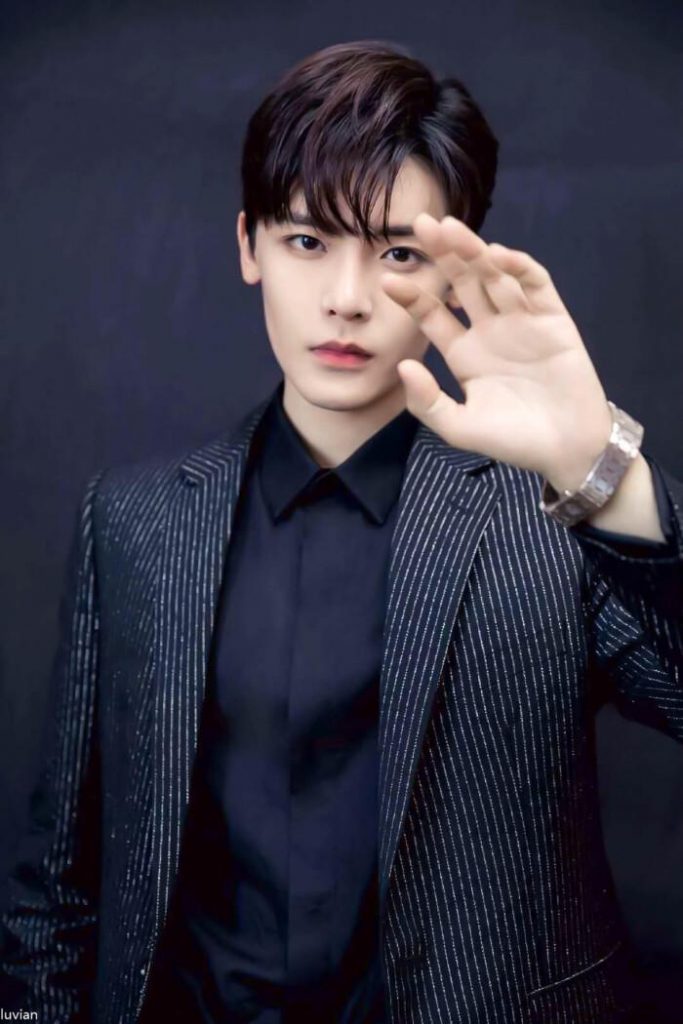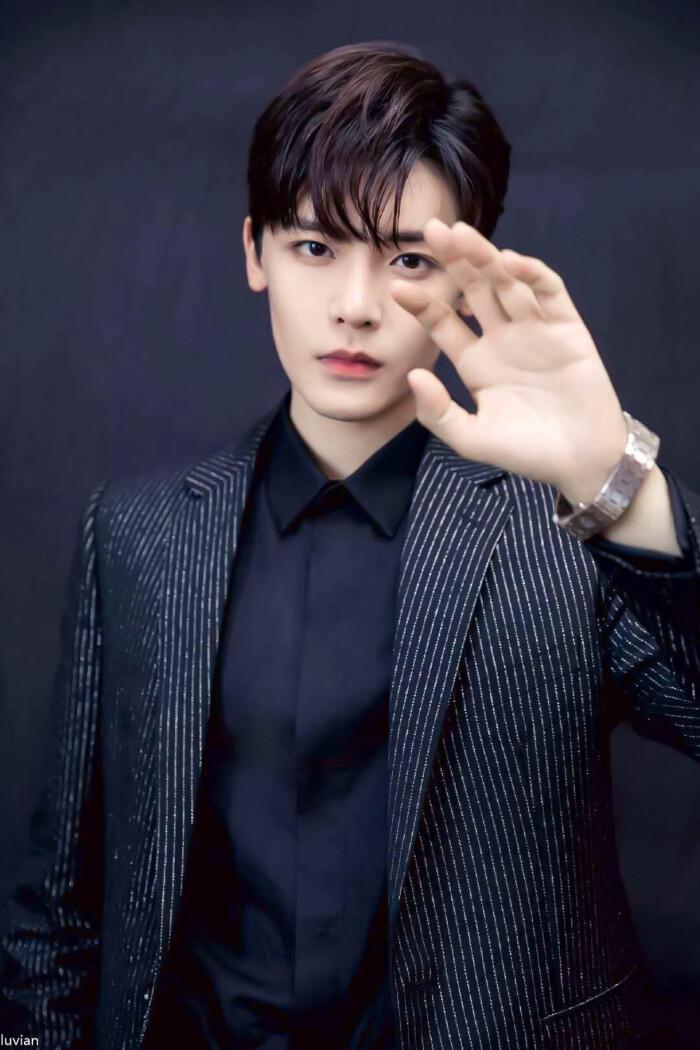 Stage Name: Neo Hou
Birth Name: Hou Minghao(侯明昊)
Nickname: Xiao Houzi, Liang Liang
Birthday: August 3, 1997
Place of Birth: Beijing
Zodiac Sign: Leo
Height: 179cm
Weight: 57kg
Blood Type: –
Fandom Color: Green
Fandom Name: Mi Hou Tao(Kiwifruit)
Fanchant: huā kāi bú bài, táo mèi yǒng zài(花开不败,桃妹永在)
Instagram: houminghao
Weibo: 侯明昊Neo
Facts
Neo Hou's agency is BG Talent.
Education: he studied at the Beijing Contemporary Music Academy.
Family member: Parents and Hou, his father is a military.
He studied accordion for eight years.
In 2012, he joined SM Entertainment in Korea and became a trainee.
In July 2014, Neo Hou participated in the audition for the "Boss Shang's Trainee" contest and finally passed the selection to become a trainee of Shang Wenjie Studio.
On December 12 of the same year, he officially debuted as a member of Fresh Geek.
Joseph Zeng and Neo Hou are teammates in Fresh Geek.
Neo Hou likes dogs and has a dog that was a gift from Zheng Shuang.
Likes to play basketball, skateboard, swim, sing, and dance.
Hou Minghao Can speak Korean.
He is good at cooking.
Favorite Foods: steak, three cups of chicken, scrambled eggs with tomatoes
Do not like to eat bitter melon.
He is more satisfied with his shoulder.
Neo Hou often plays games with Wang Yibo.
Ideal Type Girlfriend: Big eyes, long hair, clean, filial, height above 158cm. What is Neo Hou's Ideal Type Girlfriend?
Films
Funny Soccer(笑林足球)(Xiao Shuai)(2016)
Angel Institute(天使学院的爱情战记)(Xiao Minghao)(2016)
The Devotion of Suspect X(嫌疑人x的献身)(young Tang Chuan)(2017)
Over Again(回到过去拥抱你)(Gao Silin)(2019)
Think Like a Dog(nan)(Xiao)(2020)
惊弓之鸟(Su Niu)(TBA)
Television Series
Back From The Brink(护心)(Tian Yao)(TBA)
Hu Tong(胡同)(Tie Dan)TBA
Reading Class(阅读课)(Lu Xingchen)(TBA)
A Chinese Ghost Story(只问今生念沧溟)(Ning Caichen)(TBA)
The Monkey King: Land of Beauty(西游记女儿国)(Tang Seng (young))(TBA)
People's Property(突围)(Lin Xiaowei)(2021)
Our Times(启航:当风起时)(Pei Qinghua)(2021)
Faith Makes Great(理想照耀中国)(Cai Bozhen)(2021)
A Girl Like Me(我就是这般女子)(Rong Xia)(2021)
Psych-Hunter(心宅猎人)(Jiang Shuo)(2020)
The Lost Tomb 2: Explore with the Note(盗墓笔记Ⅱ: 怒海潜沙&秦岭神树)(Wu Xie)(2019)
When We Were Young(人不彪悍枉少年)(Hua Biao)(2018)
Inference Notes(推理笔记)(Mi Kaka)(2017)
Rakshasa Street(镇魂街)(Bai Jingxuan)(2017)
Cambrian Period(寒武纪)(Jian Zi)(2017)
Variety Shows
Fresh Sunday(透鲜滴星期天)(2016)
Baby, Let me go(放开我北鼻)(2016)
Final Expert(终极高手)(2019)
When We Write Love Story(平行时空遇见你)(2020)
---
Any content to add or anything want to know about Neo Hou Minghao, Welcome to contact us or leave a comment below.