Cambrian Period – Zhou Yutong, Neo Hou
Cambrian Period is a romantic suspense web series directed by Jiang Fenghong, starring Zhou Yutong, Neo Hou, Mike He, Fu Longfei, Qin Han, and Zhao Zhenyu.

The drama tells the story of a heroine who wants to live a better life. She landed on an island called Nanzhanbu Island, where dark forces are intertwined. She is inadvertently involved in the island's complex struggles and embarks on a romantic, thrilling and tragic adventure.
Details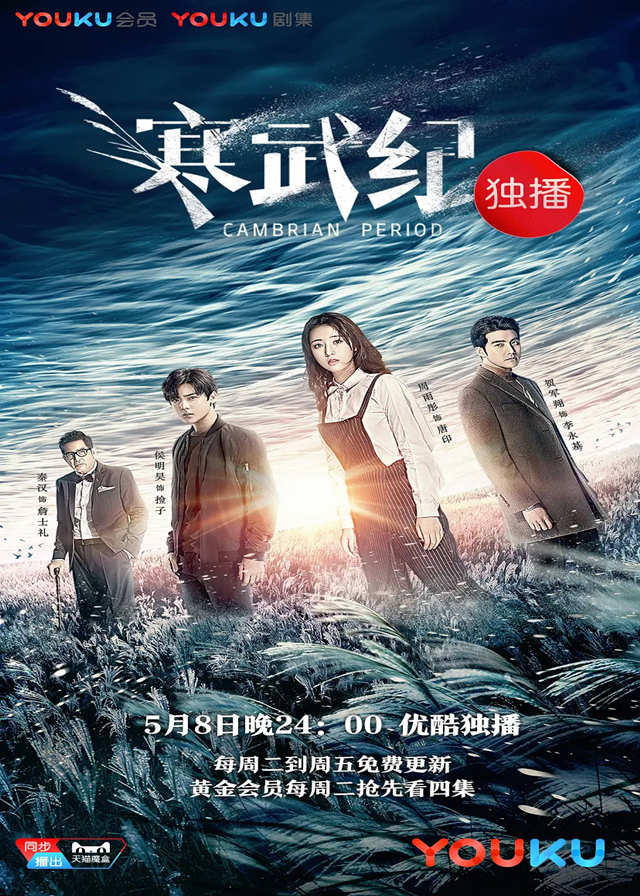 English Title: Cambrian Period
Chinese Title: 寒武纪
Genre: Romance, Adventure, Suspense
Episodes: 24
Duration: 45 min.
Director: Ma Yiheng, Zhu Jianqing
Writer: Hou Pengfei
Producer: Yuan Yumei, Liu Yi, Wu Yahui
Produce Company: YOUKU
Broadcasting Website: Idol & Romance
Released Date: May 8, 2017
Cast

Neo Hou
as Jian Zi

Mike He as Li Yongji

Zhou Yutong
as Tang Yin

Fu Longfei as Mai Quancheng

Qin Han as Zhan Shili

Zhao Zhenyu as Suo Tou
Synopsis
The kind-hearted and optimistic Tang Yin, who embarks on a dream journey to Nanzhanbu Island, accidentally meets with Jian Zi, a beautiful teenage assassin with a mystery of his birth, and Lee Yongji, a police officer with a surprising secret. She is involved in a bloodbath with the gangsters and is caught in a power game full of love, money, desire, and even death.