Cambrian Period – Zhou Yutong, Neo Hou
Cambrian Period is a romantic suspense web series directed by Jiang Fenghong, starring Zhou Yutong, Neo Hou, Mike He, Fu Longfei, Qin Han, and Zhao Zhenyu.

The drama tells the story of a heroine who wants to live a better life. She landed on an island called Nanzhanbu Island, where dark forces are intertwined. She is inadvertently involved in the island's complex struggles and embarks on a romantic, thrilling and tragic adventure.
Details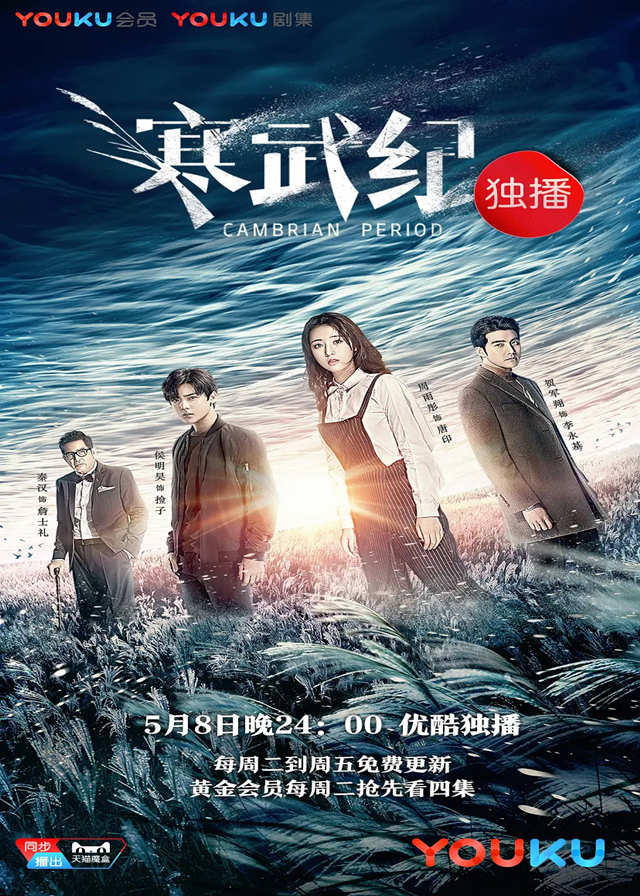 English Title: Cambrian Period
Chinese Title: 寒武纪
Genre: Romance, Adventure, Suspense
Tag: Investigation, Double Identity, Gang, Naive Female lead, Murder, Older Woman/Younger Man
Episodes: 24
Duration: 45 min.
Director: Ma Yiheng, Zhu Jianqing
Writer: Hou Pengfei
Producer: Yuan Yumei, Liu Yi, Wu Yahui
Product Company: YOUKU
Released Date: 2017-05-08
Boradcast Website: 优酷
Cast
Synopsis
The kind-hearted and optimistic Tang Yin, who embarks on a dream journey to Nanzhanbu Island, accidentally meets with Jian Zi, a beautiful teenage assassin with a mystery of his birth, and Lee Yongji, a police officer with a surprising secret. She is involved in a bloodbath with the gangsters and is caught in a power game full of love, money, desire, and even death.