Xiao Zhan (Sean Xiao) Profile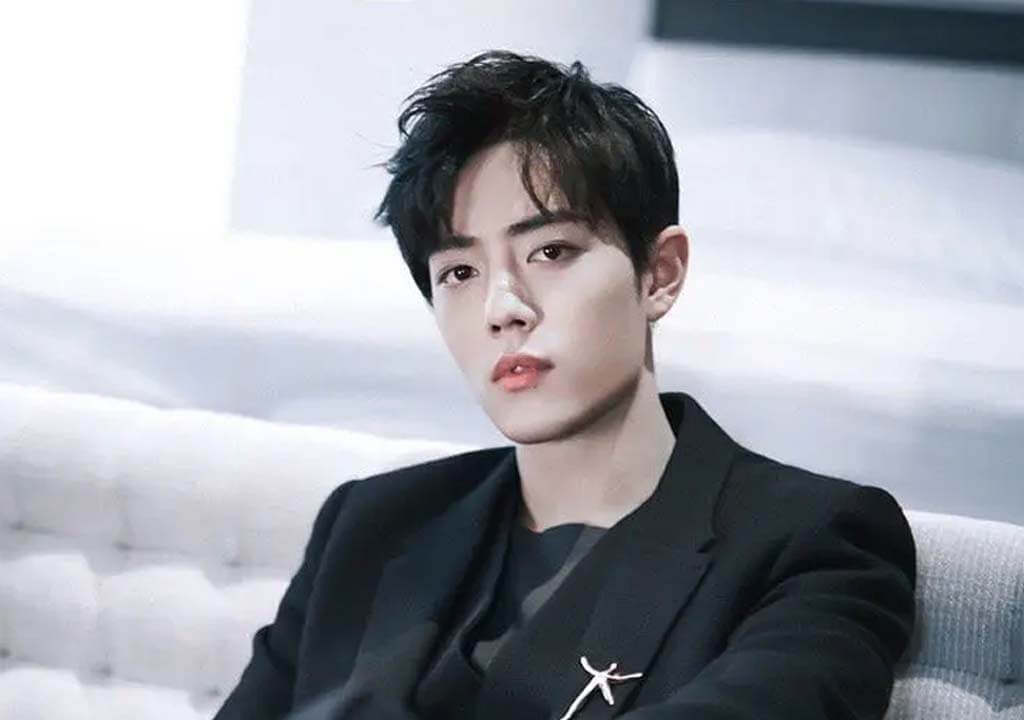 Xiao Zhan (Sean Xiao, 肖战), born on October 5, 1991, in Chongqing, is a Chinese actor, singer, and member of XNINE.

In 2015, he participated as a contestant in the talent show "X-Fire". In 2019, the historical, immortal drama The Untamed was broadcast, Xiao Zhan became one of the most famous Chinese actors for his role as Wei Wuxian in the drama. In 2022, the drama The Oath of Love was released in which he played Gu Wei.
Basic Info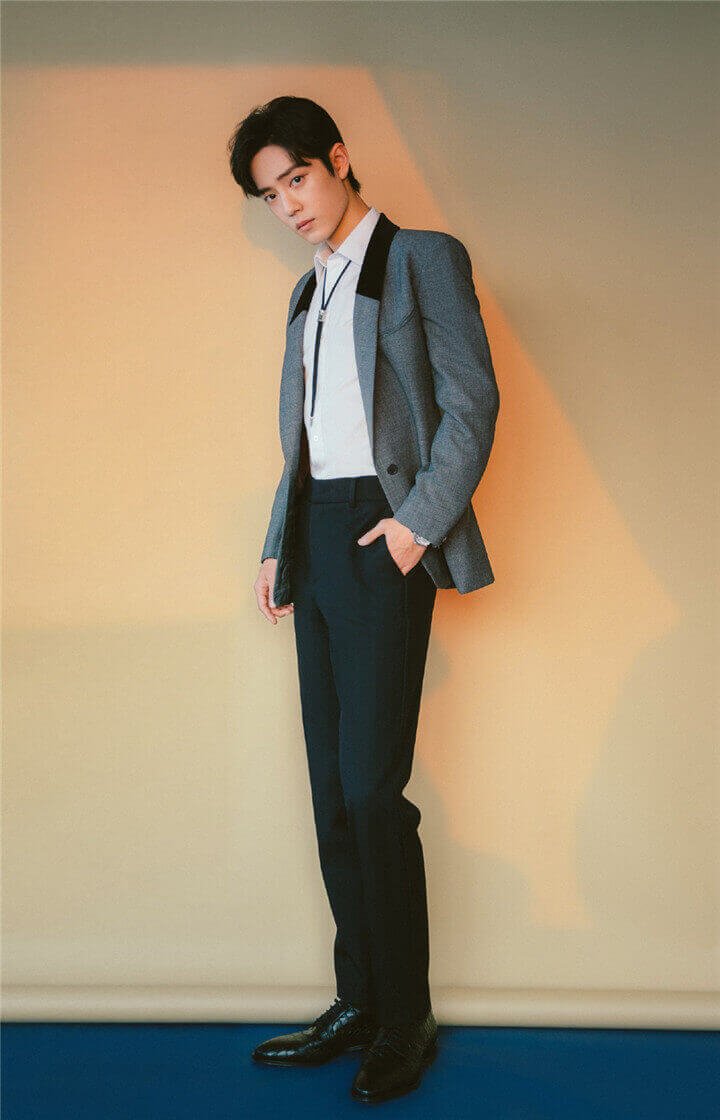 Stage Name: Xiao Zhan
Chinese Name: Xiao Zhan (肖战)
English Name: Sean Xiao
Nickname: Rabbit Xiao, Beauty Xiao
Place of Birth: Chongqing
Nationality: China
Birthday: October 05, 1991
Zodiac Sign: Libra
Height: 183cm (6'0″)
Weight: 65kg (143 lbs)
Blood Type: B
Fandom Name: Xiao Feixia (Peter Pan)
Fandom Color: Red
Fanchant: xiāo yān sì qǐ, wéi zhàn ér lái(肖烟四起,为战而来)
Instagram: xz_1991x
Weibo: X玖少年团肖战DAYTOY
Photos
Facts
His agency is Wajijiwa Entertainment.
Education: He studied design at the Modern International Art Design Academy of CTBU and graduated as a graphic designer.
Family Members: Parents and Xiao Zhan, he has no siblings.
Family Background: Xiao Zhan from a middle class family, his father works for Changan Suzuki.
Xiao Zhan began to paint at the age of eight, and his childhood dream was to be a painter.
His has learned violin from a young age.
He can play guitar.
Xiao Zhan can play the harmonica too.
At the age of 25, he debuted as a vocalist in XNINE.
Likes to stay at home with his cats and has had an American Shorthair.
He likes potato chips very much, especially the original flavor.
Likes bread, he has gained the title of "Bread Taster".
He likes the Starbucks' Ice Shake Cranberry Blackcurrant.
Xiao Zhan doesn't like eggplant.
Loves hot pot, especially Chongqing's Big Tiger Hot Pot.
Must-order hot pot food is sliced fish, tripe and beef.
His favorite coffee is Americano.
Xiao Zhan loves SpongeBob and can imitate the voices of various characters.
He was called Rabbit Xiao because of his cute rabbit teeth.
Xiao is good at cooking, especially all kinds of delicious and beautiful Sichuan Cuisine.
He can photograph, and once opened a photography studio with a friend in college.
In college, he was a member of the school choir and won a prize in the school singers' competition.
He's been practicing so hard, his fingernails once fell off because he was working too hard.
His favorite female singer is Stefanie Sun.
Language: Can speak English and a little Korean.
Favorite Color: Red.
Xiao Zhan loves to wear ripped jeans and leather jackets, and you can often see these two standard items in the fall and winter.
Likes to watch movies at home and take naps on the terrace when the weather is nice.
Likes to watch horror movies.
He likes to change phone cases.
He is nearsighted with -4 diopters.
Because the shooting has been wearing contact lenses, his eyes do not get rest, his eyes are always red.
Zhan likes beef and cheese pizza and boneless chicken with heavy seasoning.
His favorite character from the Avengers is Spider-Man.
The way to decompress when he is stressed is to draw.
Xiao Zhan served as the tourism promotion ambassador of his hometown Chongqing.
He is living in Beijing nowadays.
He had many dreams, such as painting, singing, being a pastry chef, and opening a coffee shop.
His first love was in college. What A Pity Of Xiao Zhan And His Girlfriend In College.
Ideal Type Girlfriend: gentle, virtuous, and considerate of their families. Xiao Zhan's Ideal Type Is Disclosed. Do You Meet?
Drama
Movie
Quotes
Even if the eaves and beams keep life low, there's hope for another sky.
Doesn't everyone who works hard deserve praise?
Everything is unknown, and the only thing we can do well is the present.
I really just want people to be able to spot me.
Politeness and restraint are my truth.
Don't be arrogant, don't be impatient, don't stay up late, break the boundaries to break into the world.
In life, I want to be the couch, to make himself comfortable, and to make the people around him comfortable.
Protecting each other is never just a word.
Change the world with your smile, don't let the world change your smile.
Youth is the lightly scented ballpoint pen.
Related Posts
Is Xiao Zhan and Wang Yibo's Relationship Getting Worse?

What A Pity Of Xiao Zhan And His Girlfriend In College

Fans Worry Xiao Zhan And Ren Min Will Fall In Love Because Of "The Longest Promise"

How Is the Relationship Between Xiao Zhan, Yang Zi?

Wang Yibo Xiao Zhan's Controversial Interactions - Another Infighting Between "Bojun Yixiao"?

Xiao Zhan's Ideal Type Is Disclosed. Do You Meet?

What's Xiao Zhan and Li Qin Relationship?

Xiao Zhan Ranked 1st, Wang Yibo 2rd - The Most Popular Chinese Actor in Thailand

Xiao Zhan Party Denied Rumors of Dating, Getting Married And Having A Baby Secretly.

Did X NINE Disband? Xiao Zhan, Xia Zhiguang are going their own way.

Xiao Zhan, Wu Xuanyi Staged Mutual Dislike On The Press Conference Of The "Douluo Continent"

Xiao Zhan And Wang Yibo Become Competitor, "Douluo Continent" and The Legend of Fei" May Be Aired at The Same Period

Xiao Zhan Won The Most Handsome Man of 2020

Xiao Zhan Helped Yang Zi With Her Dress On Weibo Night, "The Oath Of Love" CP Is So Sweet.

Will Xiao Zhan, Crystal Liu Yifei Collaborate On A New Drama?

Xiao Zhan, Yang Zi: "The Oath of Love" Will Be Delayed-Release? HunanTV Confirmed It

Xiao Zhan Won The 2020 Asia Pacific's Most Handsome Face

Xiao Zhan Won "The Most Handsome Actor In The World 2021"!

Xiao Zhan's 3 TBA dramas occupied the expectation list 1, 2, 8 places.

Will Wu Yuheng Who Looks Like Xiao Zhan, Debut In "CHUANG 2021"