Xiao Zhan Ranked 1st, Wang Yibo 2rd – The Most Popular Chinese Actor in Thailand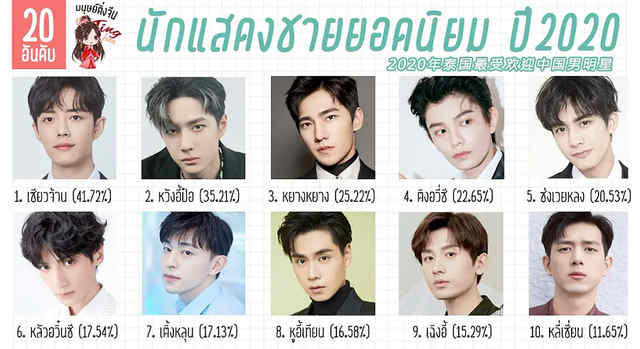 As the Chinese entertainment industry is developing better and better, we find that nowadays the influence of the Chinese entertainment industry is expanding.

The stars not only have Chinese fans, but there are also many foreign fans. Many Chinese TV series are quite hot in Thailand.
In Thailand, which stars do people like the most?
There is a list of the most popular actors that has been released recently. The actors in the list were chosen by the viewers of Thailand.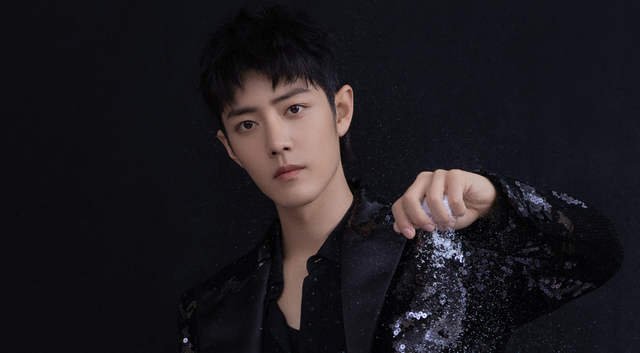 Unsurprisingly, Xiao Zhao is also a superstar in Thailand. He steadily ranked first.
As you knew, Xiao Zhan has already at the top of the Chinese popular star list. This is not just a matter of popularity, Xiao Zhan is also well deserved.
In recent years, Xiao Zhan has won a lot of drama fans just by the two dramas, "The Untamed " and "Joy of Life". Plus Xiao Zhan keeps singing. Moreover, the recent hit drama "The Wolf" has also attracted a large number of fans.
So it is indeed a good thing that Xiao Zhan has been at the top of the list several times. His overall strength and popularity are undeniable.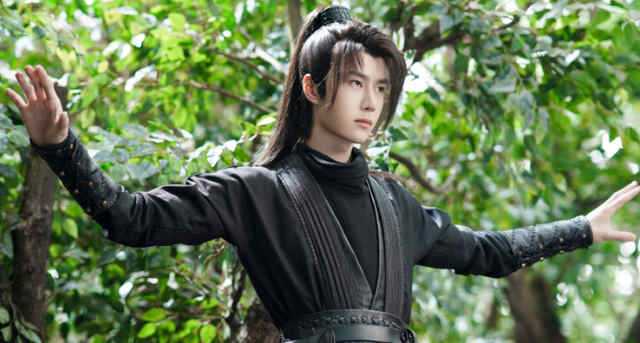 Wang Yibo's ranking is second, which is not surprising. In the final analysis, Wang Yibo had a comprehensive development in recent years. Whether in varieties or dramas, no one can resist the popularity of Wang Yibo. He is also doing music composition.
The hit drama"The legend of Fei" caused a great reaction. Viewers have a very high evaluation of this drama. The most important is that Wang Yibo had an excellent performance by play the role.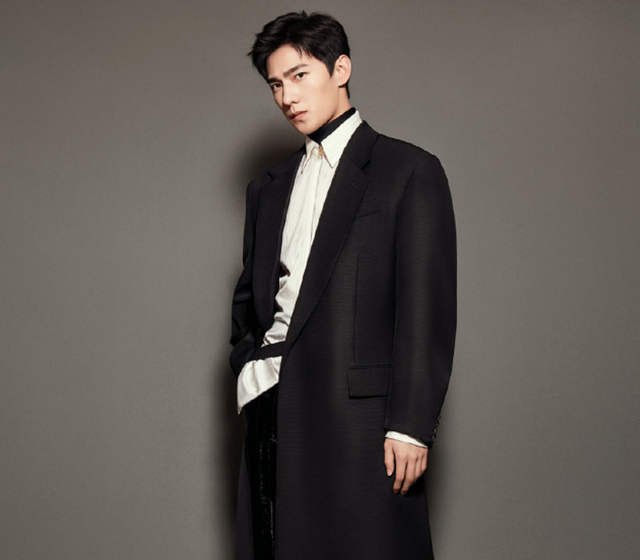 Yang Yang is in the third place.
Yang Yang is also a very popular actor in Thailand. The "Love O2O" and "The Whirlwind Girl", which were broadcasted in Thailand before are also on the list of hot dramas. Yang Yang is the main actor, his popularity is naturally not less.
In China, Yang Yang also has large following fan. Although now most of the time he appears less in the activities and programs. But Yang Yang's popularity is always increasing, He has no negative news, so people like him so much.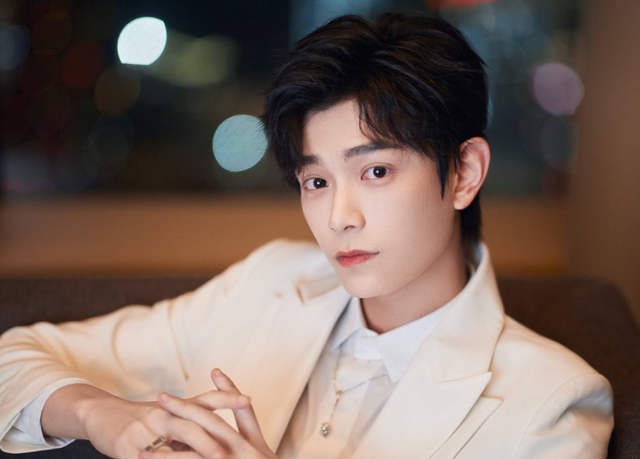 Ding Yuxi, Song Weilong, is firmly in fourth and fifth place.
Ding Yuxi is a new generation of actors. His costume drama "The Romance of Tiger and Rose" has attracted a lot of fans, which makes him immediately become a hit actor. With so much competition, being able to be among the fourth, he is also considered to be a winner.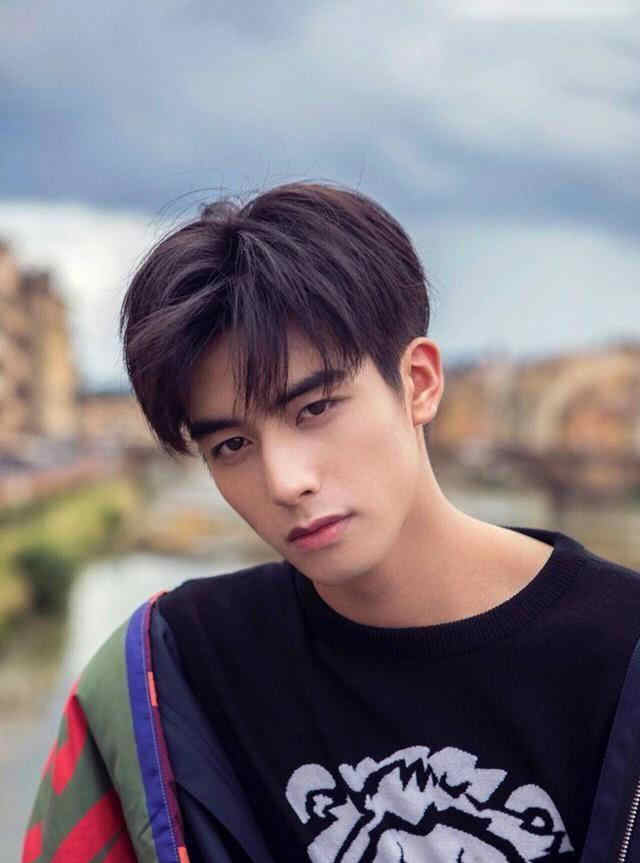 Song Weilong is very familiar to viewers. He has appeared in many dramas in recent years. Especially the characters in the play "Go Ahead" has received a lot of five-star praise. Song Weilong is one of the new generations of strength actors. Along with his appearance, he ranked fifth.
Among them, there are Deng Lun, Luo Yunxi, Cheng Yi, and other artists. They all have hit dramas aired in Thailand.
Are there any favorite actors of you on the list?
Related Posts
Yang Yang (杨洋) Profile

Xiao Zhan (Sean Xiao) Profile

Wang Yibo (王一博) Profile

Ding Yuxi (Ryan Ding) Profile

Song Weilong (宋威龙) Profile

Is Xiao Zhan and Wang Yibo's Relationship Getting Worse?

Yang Yang is Dating Wang Churan? The Media Revealed Their Relationship

Song Weilong Photos

Ding Yuxi Photos

Wang Yibo Photos

Xiao Zhan Photos

Yang Yang Photos

Song Weilong Dramas, Movies, and TV Shows List

Ding Yuxi Dramas, Movies, and TV Shows List

Wang Yibo Dramas, Movies, and TV Shows List

Xiao Zhan Dramas, Movies, and TV Shows List

Yang Yang Dramas, Movies, and TV Shows List

Wang Yibo Xiao Zhan's Controversial Interactions - Another Infighting Between "Bojun Yixiao"?

What's Yang Yang And Zhao Lusi's Relationship?

Yang Yang's 5 rumored Girlfriend, Vicotria Song Was His Girlfriend?