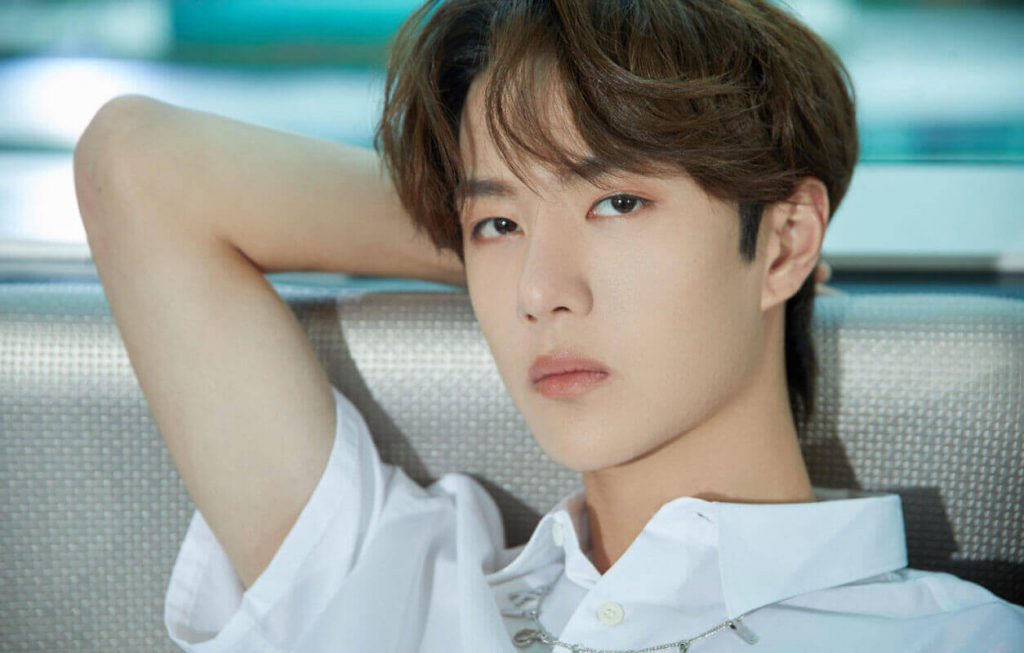 Wang Yibo(王一博), born on August 5, 1997, in Luoyang, Henan, China, is a Chinese singer, actor, MC, professional motorcycle racer, and member of UNIQ.

On September 15, 2014, he debuted as a member of UNIQ. On April 29, 2016, he became a member of the host group of the variety show "Day Day Up".

In 2019, Wang Yibo received wide recognition for his leading role as Lan Wangji in the Chinese fantasy drama "The Untamed".
Basic Info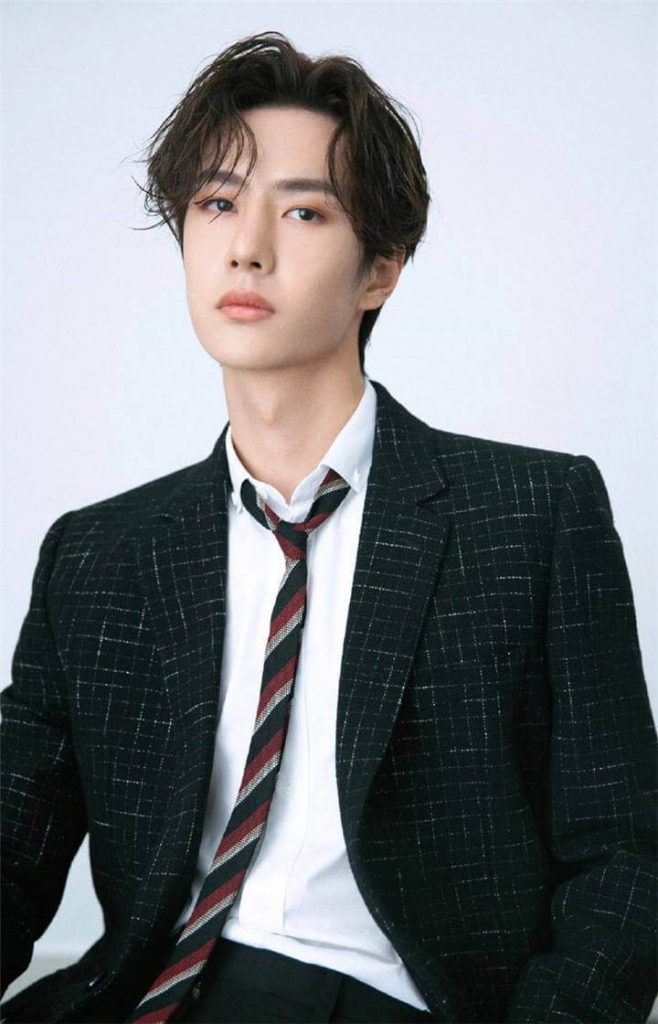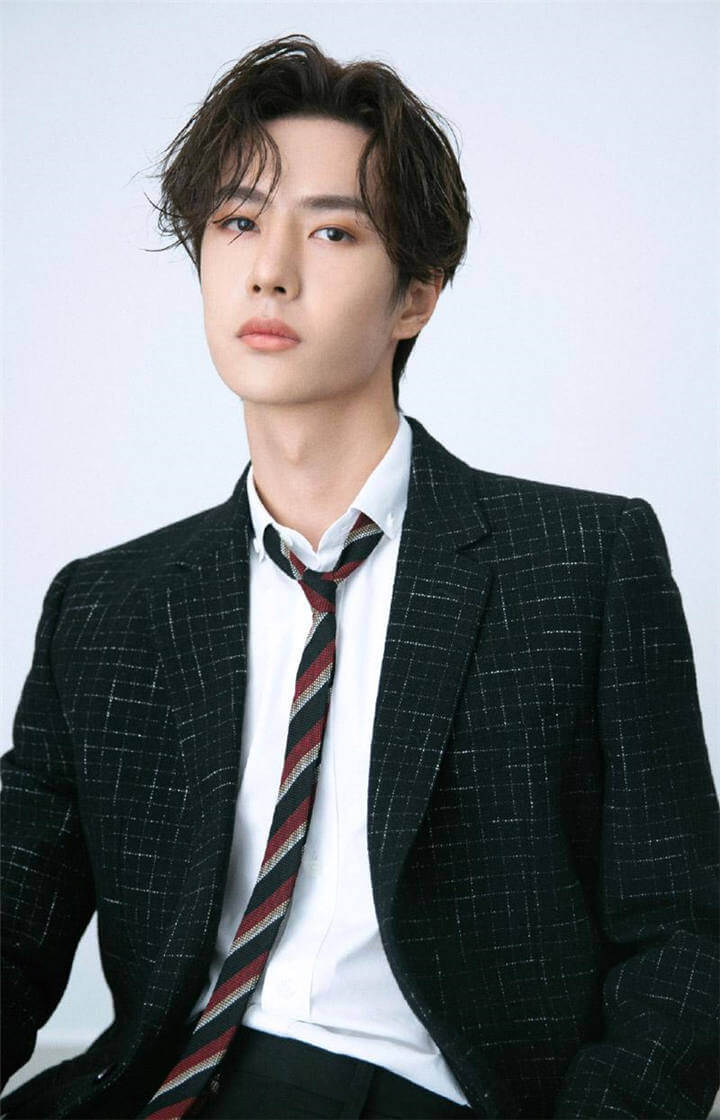 Stage Name: Wang Yi Bo
Chinese Name: Wang Yibo (王一博)
Nicknames: Wang Tiantian(Sweat Wang), Nai Bo(Milk Bo), Wang Piaoliang (Beauty Wang), Coolguy(酷盖), DiDi, Bo Zai
English Name: Yibo Wang
Birthday: August 5, 1997 (Age: 23)
Place of Birth: Luoyang, Henan, Chian
Zodiac Sign: Leo
Height: 180 cm
Weight: 59 kg
Blood Type: AB or B(Pls find the answer in Comment Section)
Fandom Color: GREEN
Fandom Names: mtjj(Motor Sister), YAMAHA
Fanchant: bó yī bó dān chē biàn mó tuō(博一博单车变摩托)
Weibo: UNIQ-王一博
Instagram: @yibo.w_85
Tik Tok: Yibo.W_0805
Wang Yibo Facts
His agency is Yue Hua Entertainment.
Education: He studied at Hanlim Multi Art School in Korea.
Family members: parents and Yibo, he has no siblings.
Family background: according to public information, Wang Yibo should be from a middle-class family.
He started to dance since he was 13 years old.
In 2011, Wang Yibo participated in the National IBD Top Hip-hop Competition and entered the top 16, which led him to be discovered by YH Entertainment as a trainee.
He trained for 4 years, 2 years in Beijing, and 2 years in YG Korean.
Yibo is afraid of the dark, ghosts, and insects.
Doesn't like roller coasters.
His hobbies are riding motorcycles, skateboarding, Legos, yo-yo, and magic tricks.
Like to play games, especially Arena Of Valor and PUBG.
He likes electronic sports.
On Jan,1, 19, he Announced as a professional motorcycle rider for MLT Yamaha.
He treats the motorcycle as his girlfriend.
In August 2019 he won the double round D class at the ARRC Asian Road Motorcycle Championships.
His favorite motorcycle racer is Valentino. Rossi.
His motorcycle suit number is 85, because his birthday is August 5, and this might be his favorite number.
Likes to buy shoes.
He is a host of the variety show "Day Day Up"(天天向上).
Favorite Color: Black and Green.
His favorite foods are cilantro, garlic, and noodles.
He doesn't like carrots.
He likes hotpots.
His favorite fruit is watermelon.
He doesn't know how to cook.
His favorite hometown food is mutton soup and pepper soup.
Wang Yibo doesn't eat snacks and only drink water for weight loss.
His pet phrase is "I don't know".
Yibo's favorite pets are Doberman dogs Abyssinian cats. He would like to have a dog and a cat.
Using an animal to describe himself he chose the black panther.
Using food to describe himself, he chose duck neck, because he has a long neck and loves to eat duck neck.
His favorite singers are Chris Brown and A$AP Rocky.
Favorite song: Liang Bo's "Boy".
He likes to wear hip-hop clothing at the airport and always takes a skateboard with him.
Likes to wear earrings.
Yibo likes action movies, but he refuses horror movies.
Favorite Superhero: Spider-Man.
The superpower he wanted most was invisibility because then he wouldn't have to wear a mask on the street.
He sleeps with the lights on.
At the hotel, he will turn on the TV and sleep.
Takes shower on the night.
Sleep at 3 or 4 am.
Can speak fluent English and Korean.
Wang Yibo is living in Beijing.
As of 2021, Wang Yibo is the spokesperson for 31 brands.
His net worth has over 100 million RMB.
He is most satisfied with his eyes, eyebrows, Adam's apple.
Doesn't like to use his own Meme.
Believe in love at first sight.
Ideal Type girlfriend: slim, long-haired, fair skin, and litter elder than him. Wang Yibo's Ideal Type – How To Be Yibo's Girlfriend [Video ENG CC]
Wang Yibo Quotes
I wish all the people who love me to be happy and peaceful for the rest of their lives.
Things decided at the age of 21, I think I can persist even at the age of 81.
If I like something, I'll do it.
You only see my brilliance, but not my diligence. You have your ideas, I have my way of doing things.
I don't want to lose, but I also don't put myself in a position where I'm addicted to winning, and I know how to control myself.
I've been mentally preparing for the day I won't be famous, I might open a shop and sell motorcycles, or I might open a dance class and dance until the day I can't dance.
Your skills are your capital that no one else can take.
The view from the top is downhill.
I'm not trying to show you guys how serious I am, I'm just doing what I love.
If you're pretty good at doing all the things that other people decide for you, you'll be able to convince them too.
Read All Wang Yibo's 70 Quotes
Films
MBA Partners(梦想合伙人)(Zhao Shuyu)(2016)
A Chinese Odyssey Part Three(大话西游3)(Red Boy)(2016)
Live For Real(热舞吧!青春)(Lin Jin)(2018)
Crystal Sky of Yesterday(少年心事)(Qi Jingxuan)(2018)
Fantasy Westward Journey(梦幻西游三维版)(2019)
Unexpected Love(闭嘴!爱吧)(Chang Lin)(TBA)
Television Series
Love Actually(人间至味是清欢)(Zhai Zhiwei)(2017)
When We Were Young(青春最好时)(Lin Jiayi)(2017)
Gank Your Heart(陪你到世界之巅)(Ji Xiangkong)(2019)
The Untamed(陈情令)(Lan Wangji)(2019)
My Strange Friend(我的奇怪朋友)(Wei Yichen)(2020)
Legend of Fei(有翡)(Xie Yun)(2020)
Private Shushan Gakuen(私立蜀山学园)(Teng Jing)(TBA)
Being a Hero(冰雨火)(Chen Yu)(TBA)
The Wind Rises in Luoyang(风起洛阳)(Baili Hongyi)(TBA)
Variety Shows
Day Day Up(天天向上)(2016–present)
Produce 101(创造101)(2018)
One More Try(极限青春)(2019)
Street Dance of China 3(这就是街舞3)(2020)
FQA
Q: What is Wang Yibo's religion?
A: Wang Yibo does not believe in any religion.
Q: How to pronounce Wang Yibo?
---
If you have any content to add or anything want to know about Wang Yibo, Pls contact us or leave a comment below.