When We Were Young – Zhang Xueying, Joseph Zeng
When We Were Young is a youth school romantic drama directed by Zhou Yuanzhou, starring Zhang Xueying, Joseph Zeng, Wang Bowen, and Zhao Luoran.

The drama tells the campus story of a pair of twin sisters, who swap identities due to a cross of destiny and start a search for the mystery of their origins.
Details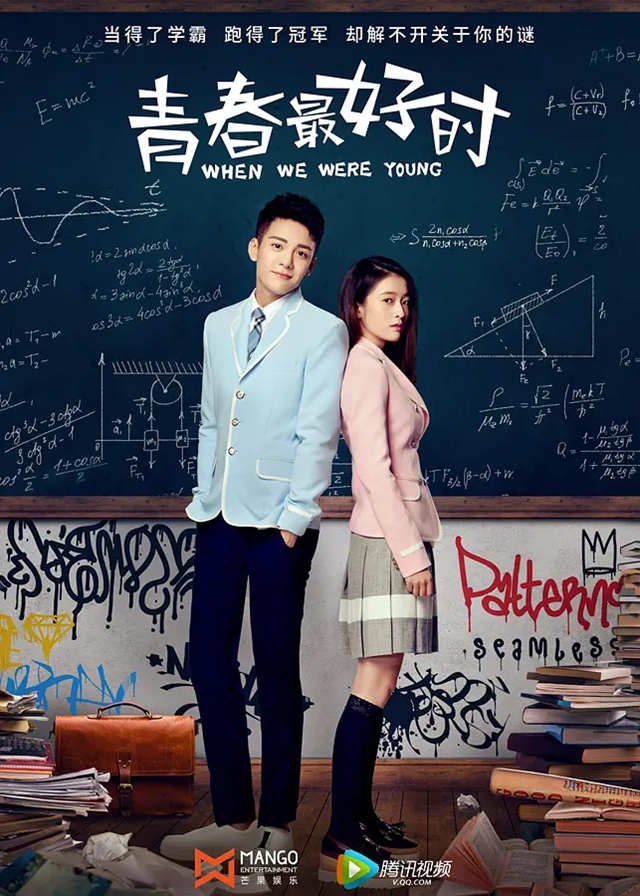 English Title: When We Were Young
Chinese Title: 青春最好时
Genre: Youth, School, Romance, Suspense
Tag: Investigation, Amnesia, Student, Identity Swap, Idol Actor, Twin Exchange
Episodes: 32
Duration: 45 min.
Director: Zhou Yuanzhou
Writer: Duan Tiantian, Zhang Jing, Liu Yanjun
Producer: Zhang Yuhua, Li Eryun
Product Company: TencentVideo, MGTV
Released Date: 2017-08-16
Watch On: Viki
Cast
Synopsis
Chu Yinyin is a limelight student at an elite school, Xia Er is a student who has no good education and is heavily in debt.
The two sisters were adopted separately as children and had never met each other. They switched identities because of the accidental disappearance of Chu Yinyin.
Xia Er was taken by a kind-hearted person to Chu Yinyin's house because she looked exactly like the photo on the search notice, and started a life in the elite college as Chu Yinyin.
The real Chu Yinyin was stranded at Xia Er'S School due to memory loss and started a new life.
The proud Chu Yinyin was not willing to fall into a failure, and she used her strength to ignite the enthusiasm for learning in this school and understood the value of struggle in her new life.
Both of them found something missing in their lives in their new lives.
Reviews
You May Also Like
Related Posts