Rebirth For You – Ju Jingyi, Joseph Zeng
Rebirth For You is an ancient romance drama directed by Zhi Lei and starring Jiu Jingyi, Joseph Zeng, Wang Zhuocheng, Wang Yiting, Li Yizhen, Li Yunrui, and Lu Tingyu.

The drama is adapted from Zhizhi's romance novel "Mu Nan Zhi / 慕南枝".
Details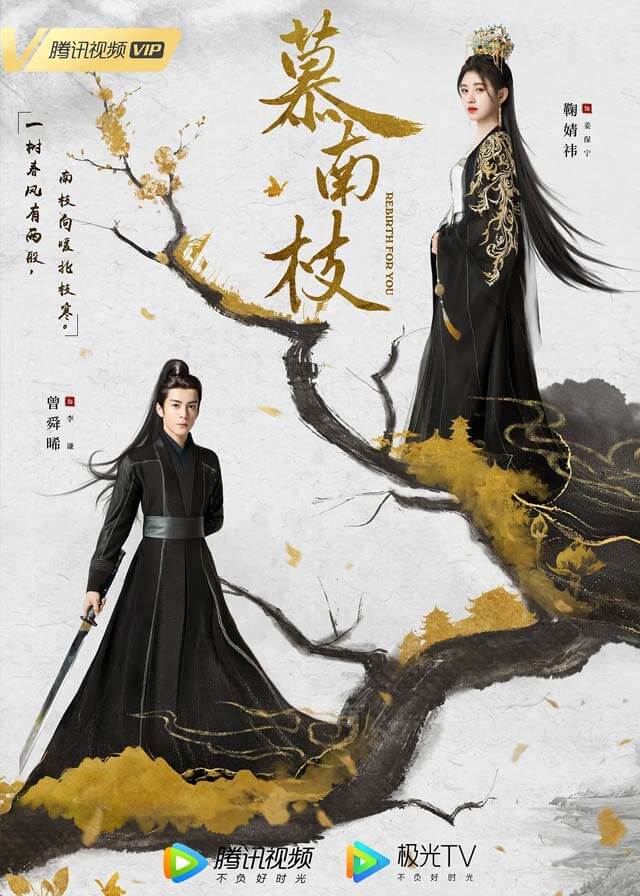 English Title: Rebirth For You
Chinese Title: 嘉南传
Genre: Ancient, Romance
Episodes: 48
Director: Zhi Lei
Writer: Ju Fangfang
Producer: Liu Yiheng, Yu Jiaoyu, Yu Ping, Fang Fang
Product Company: Studio 48 Movie Production
Broadcasting Website: WeTV
Released Date: October 17, 2021
Cast

Ju Jingyi
as Jiang Baoning

Joseph Zeng
as Li Qian

Wang Zhuocheng as Zhao Xiao

Wang Yiting as Li Dongzhi

Lu Tingyu as Dong Shanhu

Li Yizhen as Gao Miaorong

Li Yunrui as Qing An
Synopsis
Jiang Baoning, the princess of Jia Nan, relies on her intelligence to balance all the forces step by step. She falls in love with Li Qian, a guard of the imperial army, and they overcome the obstacles of identity differences and finally reap happiness.