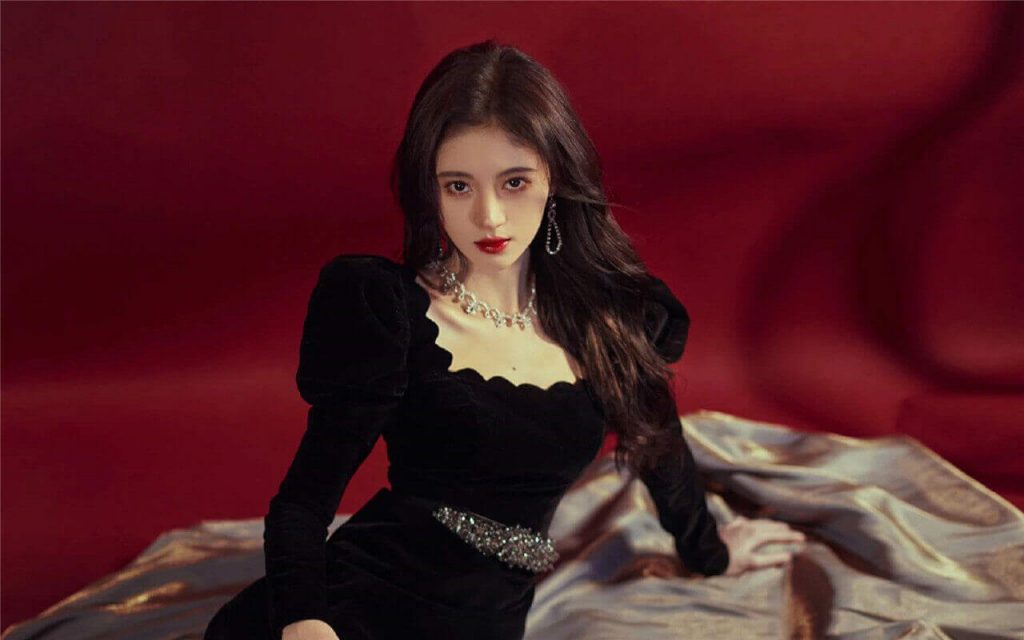 Ju Jingyi(Kiku, 鞠婧祎), born on June 18, 1994, in Suining, Sichuan, is a Chinese actress, singer, and former member of SNH48.

On November 2, 2013, Ju Jinghyi made her official debut with the SNH48 performance "Theater Goddess". In 2018, she became prominent with the costume drama "Legend of Yunxi" and in 2019, earned high attention for her role as Bai Suzhen in the mythological drama "The Legend of White Snake".
Basic Info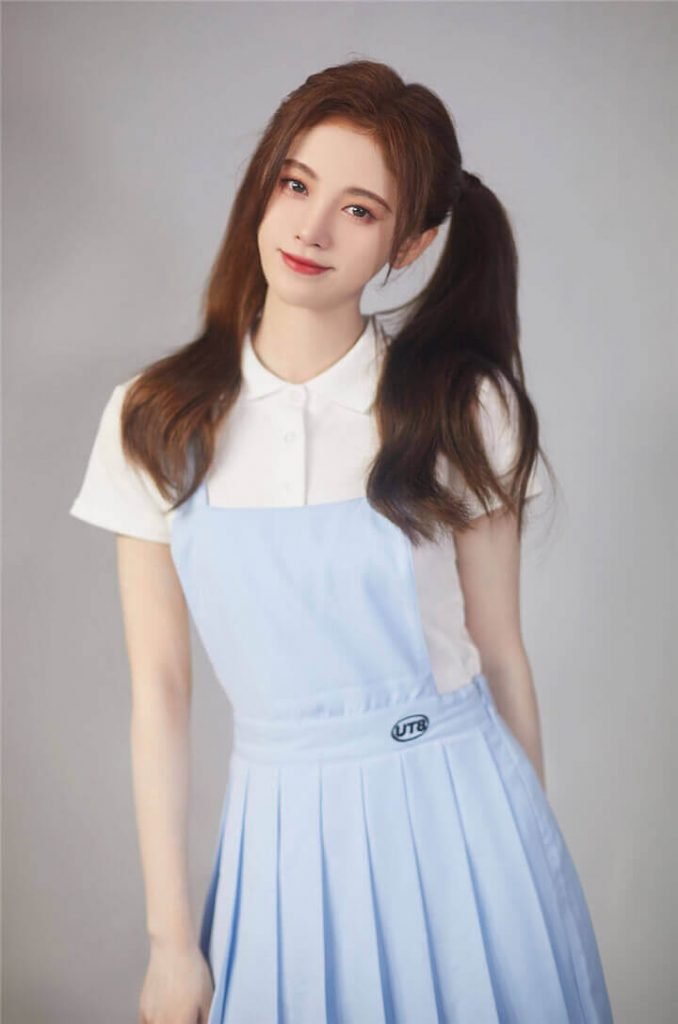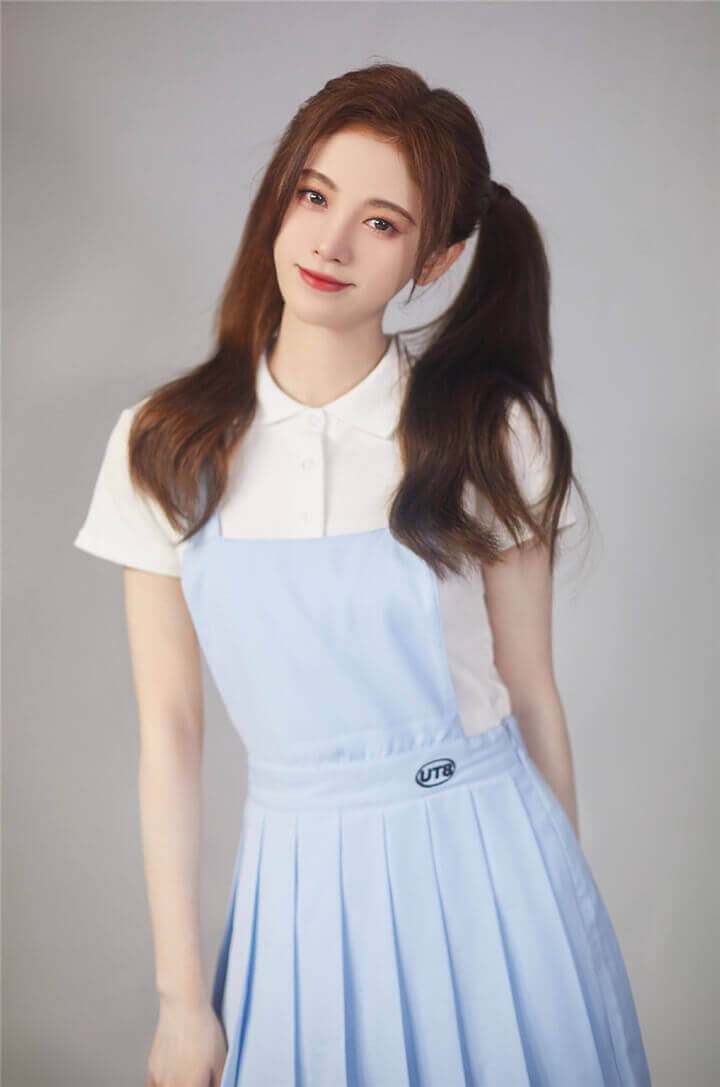 Stage Name: Ju Jingyi(鞠婧祎)
English Name: Kiku
Birth Name: Ju Jingyi(鞠婧伊)
Nickname: Xiao Ju, Ju Bao, Juan
Birthday: June 18, 1994
Place of Birth: Suining, Sichuan
Zodiac Sign: Gemini
Height: 159cm
Weight: 38kg
Blood Type: O
Fandom Color: Blue
Fandom's Name: Mi Ju(Tangerine)
Fanchant: miàn cháo yáng, xīn yì cháo yáng, xiǎo jū yī shēng tuī(面朝阳,心亦朝阳,小鞠一生推)
Weibo: 鞠婧祎
Instagram: kikuchanj
Facts
Ju Jingyi studied at the Affiliated High School of Sichuan Conservatory of Music.
Her agency is Shanghai Star48 Culture Media Group.
Her official debut was in the public performance of "Theater Goddess". She made her debut with the song "It's all the fault of the night wind"(都是夜风惹的祸) and became one of the top three members of SNH Team N (the other two are Zeng Yanfen and Zhao Yue).
She placed fourth, second, first, and first in the four general selections from 2014-2017.
On Dec.15, 2017, she departed from SNH48 and continues promotions as a solo artist under Star48.
She was labeled "Once in 4000 Years Beauty" for the CH2's post "Once in a 4000 years idol in China".
She loves to be called "Xiao Ju" by her fans.
For the 2017 general election handshake event, she bought 4,000 Starbucks for fans and spent almost half of her general election winnings.
She was learned violin, piano, singing, and dancing from a young age.
Ju Jingyi can dance ballet.
Ju can play Zheng, a traditional Chinese musical instrument.
She's had pale skin since childhood.
She's not good at all the games.
Favorite drama: "Chinese Paladin"(仙剑奇侠传).
Favorite actress: Liu Yifei, who played Zhao Ling'er in the "Chinese Paladin".
She likes to watch dramas.
She loves to laugh.
Although she learned the violin since she was a child, she especially loved folk music.
She loved watching Peking Opera in elementary school.
Ju Jingyi likes spicy food.
Favorite foods: hot pot, spicy dry tofu, rice noddle, ice cream.
Favorite drink: tea, lemon iced tea.
She likes cats and owns a Ragdoll called Haha.
She loves floral patterns. Her curtains, sofa, and wallpaper are all floral.
Favorite color: Red
She loves wearing ripped jeans and overalls.
She is a little faint at the sight of blood.
When she is free, she likes to sleep.
Ju JIngyi loves to ride the jumper.
She doesn't like to dye her hair. The first time she dyed her hair was a light blonde after winning first place in the general election.
Describe herself by a vegetable: chili pepper.
She has had an ear infection, so she doesn't hear very well in her right ear. If you talk to her in a low voice, she will listen carefully with her left ear.
Ju Jingyi can't swim. But she starred in "Mr. Swimmer".
She's terrified of the sun, so she can wear long sleeves in the summer.
In 2019, Forbes has ranked her among the 2019 Forbes 30 under 30 china list.
Films
Mo Tian Jie(魔天劫)(2015)
Love, At First(爱之初体验)(2015)
Starlight(星梦之光)(2018)
Forgetting Years(忘年)(2018)
Television Series
The Unexpected(史料不及)(2015)
Novoland: The Castle in the Sky(九州·天空城)(2016)
Detective Samoyeds(热血长安)(2017)
Xuan-Yuan Sword: Han Cloud (轩辕剑之汉之云)(2017)
Legend of Yunxi(芸汐传)(2018)
Mr. Swimmer(游泳先生)(2018)
The Legend of White Snake(新白娘子传奇)(2019)
Please Give Me a Pair of Wings(请赐我一双翅膀)(2019)
In a Class of Her Own(漂亮书生)(2020)
The Blooms at Ruyi Pavilion(如意芳霏)(2020)
Rebirth For You(慕南枝)(TBA)
Variety Shows
The Chinese Youth(国风美少年)(2018)
---
Any content to add or anything want to know about Kiku Ju Jingyi, Welcome to contact us or leave a comment below.