Detective Samoyeds – Xu Haiqiao, Ju Jingyi
Detective Samoyeds is a historical suspense web drama directed by Wang Junye, starring Xu Haiqiao, Ju Jingyi, Li He, Zhang Xinyuan, Liu Guanlin, and Cheng Xiaomeng.
The drama tells the story of various skilled detective team members in Chang'an City of the Tang Dynasty, who work together to investigate the treacherous cases that happen one after another.
The first season aired on February 15, 2017. The second season was released on May 10, 2017.
Details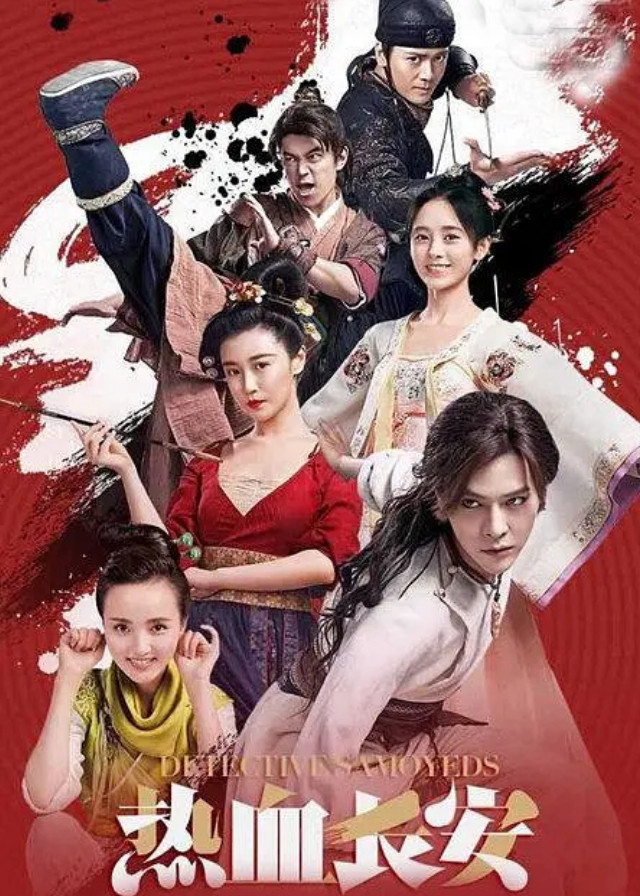 Cast
Synopsis
In 626 A.D., the capital city of the Tang Dynasty, Chang'an, is suddenly full of suspicious cases, and people are scared.
The Da Li Si sets up an investigation team to investigate these seemingly bizarre events, with members including Sha Mo Duo Luo, Shangguan Zisu, Li Zhi, Huang Sanpao, Gongsun Siniang, and Tan Shuangye.
In a series of treacherous cases, the investigation team restores the truth and dispels the superstitions.
As the investigation progresses, the team gradually discovers that Hei Jialuo is trying to destroy the harmonious Tang Dynasty by despicable means.
In the end, the investigation team completely smashes Hei Jialuo's evil plot.
Besides the unchanging passion of teenagers, they have a firm heart of responsibility to protect their family and country.
Reviews
You May Also Like
Related Posts
Chinese Dramas Like Detective Samoyeds

Who Is Zhang Zhehan's Girlfriend? Did He Get Married?

Does Ju Jingyi Have A Boyfriend? What's Her Ideal Type?

Ju Jingyi And Zheng Yecheng Are Dating Sweetly In "Love Under The Full Moon"

Ju Jingyi Dramas, Movies, and TV Shows List

Liu Guanlin Dramas, Movies, and TV Shows List

Serena Cheng Dramas, Movies, and TV Shows List

Li He Dramas, Movies, and TV Shows List

Xu Haiqiao Dramas, Movies, and TV Shows List

Zhang Xinyuan Dramas, Movies, and TV Shows List