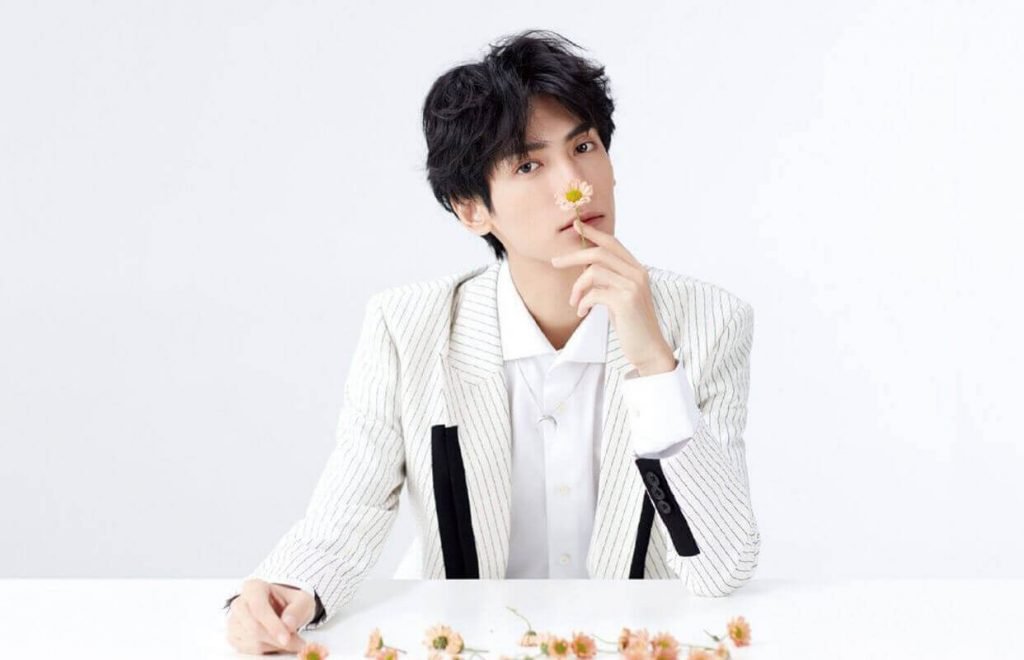 Luo Yunxi (罗云熙, Leo), born on July 28, 1988, in Chengdu, Sichuan, China, is a Chinese singer and actor. He graduated from the Dance Academy of Shanghai Theatre Academy.
Basic Info
Stage Name: Luo Yunxi (罗云熙)
Birth Name: Luo Yi (罗弋)
English Name: Leo Luo
Nicknames: Xi Xi, Xi Ge, 66
Birthday: July 28, 1988
Place of Birth: Chengdu, Sichuan, China
Zodiac Sign: Leo
Blood Type: A
Height: 177cm
Weight: 57kg
Agency: Zhong Shi Tong Cheng(中视同成)
Fandom Name: Tian Fei(天妃), Luo Shi Fen(螺蛳粉)
Weibo: 罗云熙Leo
Instagram: @am.leo
Facts
Luo Yunxi was a member of JBOY3 during 2010-2012.
After JBOY3 disbanded, he and Fu Longfei formed the Shuang Zi JL(双孖JL) and disbanded in 2013.
He learned dancing from childhood.
His father is a dance instructor.
He learned ballet for 11 years and this is his major in Dance Academy of Shanghai Theatre Academy.
He's also good at modern dance.
He worked as a dance teacher for a while after graduation.
Yunxi's favorite idol is Hugh.
He's good at play the piano.
He can write and compose songs.
He loves to play League of Legends.
Luo Yunxi can cook, and His specialty is chicken wings with coke. But he rarely cooks at home.
He will relieve the pressure by play games, watch films, listen to music, and travel.
He described himself as a kangaroo bear.
The place he wants to go to is Egypt.
He sleeps before 12 am.
Will listen to music before going to sleep.
Prefer to sleep naked.
Leo Luo is a headphone enthusiast.
He likes durian.
He thinks his charm point is Eyebrows.
Yunxi is afraid of the spider.
He likes to sleep naked.
He loves hotpot, and he will order spiced beef.
He doesn't eat cilantro.
Luo Yunxi likes dogs than cats.
Likes kids.
He is most satisfied with his hands
Favorite Actresses: Dilraba Dilmura, Angelababy, Tan Songyun.
Ideal Type Girlfriend: long hair and big eyes.
Film
Dragon Force(钢铁飞龙)(Chi Yan)(2017)
The Spring of My Life(最美的时候遇见你)(Guo Yang)(2015)
Television Series
The Light of Life(追光者)(Luo Ben)(TBA)
Immortality(皓衣行)(Chu Wanning)(TBA)
Lie to Love(良言写意)(Li Zeliang)(TBA)
Broker(心跳原计划)(Zhou Xiaoshan)(2021)
Guys with Kids(奶爸当家)(Yu Bo)(2021)
Love is Sweet(半是蜜糖半是伤)(Yuan Shuai)(2020)(★★★★★)
And The Winner Is Love(月上重火)(Shangguan Tou)(2020)
The Code of Siam(异域档案之暹罗密码)(Qin Ming)(2019)
Princess Silver(白发)(Rong Qi)(2019)
Flip in Summer(夏日心跳)(Xiaoshen)(2018)
Ashes of Love(香蜜沉沉烬如霜)(Runyu)(2018)(★★★★★)
Children's Hospital Pediatrician(儿科医生)(Shen He)(2017)
A Life Time Love(上古情歌)(Xuanyang Zhiruo)(2017)
Fox in the Screen(屏里狐)(Yu Yan)(2016)
Ultimate Ranger(终极游侠)(Ju Heng)(2016)
The Love of Happiness(因为爱情有幸福)(Su Lekai)(2016)
My Sunshine(何以笙箫默)(He Yichen | young)(2015)
Hello Aliens(你好外星人)(Guo Xin)(2014)
---
Any content to add or anything want to know about Leo Luo Yunxi, Pls contact us or leave a comment below.