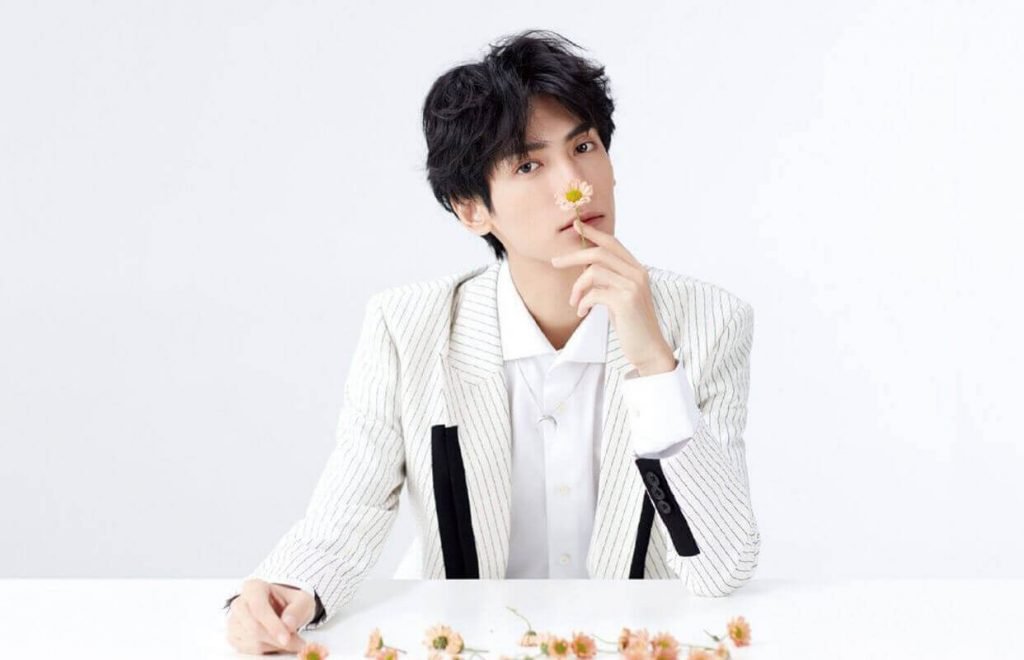 Luo Yunxi (罗云熙, Leo), born on July 28, 1988, in Chengdu, Sichuan, China, is a Chinese singer and actor. He graduated from the Dance Academy of Shanghai Theatre Academy.
Basic Info
Stage Name: Luo Yunxi (罗云熙)
Birth Name: Luo Yi (罗弋)
English Name: Leo Luo
Nicknames: Xi Xi, Xi Ge, 66
Birthday: July 28, 1988
Place of Birth: Chengdu, Sichuan, China
Zodiac Sign: Leo
Blood Type: A
Height: 177cm
Weight: 57kg
Agency: Zhong Shi Tong Cheng(中视同成)
Fandom Name: Tian Fei(天妃), Luo Shi Fen(螺蛳粉)
Weibo: 罗云熙Leo
Instagram: @am.leo
Facts
Yunxi was a member of JBOY3 during 2010-2012.
After JBOY3 disbanded, he and Fu Longfei formed the Shuang Zi JL(双孖JL) and disbanded in 2013.
He learned dancing from childhood.
His father is a dance instructor.
He learned ballet for 11 years and this is his major in Dance Academy of Shanghai Theatre Academy.
He's also good at modern dance.
He worked as a dance teacher for a while after graduation.
Yunxi's favorite idol is Hugh.
He's good at play the piano.
He can write and compose songs.
He loves to play League of Legends.
Yunxi can cook, and His specialty is chicken wings with coke. But he rarely cooks at home.
He will relieve the pressure by play games, watch films, listen to music, and travel.
He described himself as a kangaroo bear.
The place he wants to go to is Egypt.
He sleeps before 12 am.
Will listen to music before going to sleep.
Prefer to sleep naked.
Leo Luo is a headphone enthusiast.
He likes durian.
He thinks his charm point is Eyebrows.
Yunxi is afraid of the spider.
He likes to sleep naked.
He loves hotpot, and he will order spiced beef.
He doesn't eat cilantro.
Yunxi likes dogs than cats.
Likes kids.
He is most satisfied with his hands
Favorite Actresses: Dilraba Dilmura, Angelababy, Tan Songyun.
Ideal Type Girlfriend: long hair and big eyes.
Media Review
In a New Year's photoshoot, Luo Yunxi looks cool and stylish in a red suit. (China News Online Review)
In the TV drama "My Sunshine", Luo Yunxi performed well, whether it's his sunny and handsome image, his natural performance, or his adorable and funny way of playing. He was loved by the audience. His youthfulness appearance and cool temperament also caught the attention of the audience. (Sohu Entertainment, South China Sea Online Review)
Luo Yunxi's lyrical interpretation of the song "Fox in the Screen" is not only heartfelt, but also thoughtful and tender, and takes the song away from the cold surface of the fox. In the song "Endless Summer", Luo Yunxi sang a different kind of flavor, with his clean and clear voice and unique singing style, he interpreted the memory of "Endless Summer" in the audience's past, while also keeping the romantic throbbing for the audience. (Reviewed by Tencent Entertainment and Sina Entertainment)
Luo Yunxi poured his heart and soul into "And The Winner Is Love" and the role of Shangguan Tuo. Even though his leg was injured, Luo Yunxi still persevered finish all the action scenes. Luo Yunxi's efforts were not disappointing, and his interpretation of the great master Shangguan Tuo became the most successful character portrayed in "And The Winner Is Love", and the only reason for countless viewers to continue to follow the drama. (Reviewed by Tencent Entertainment)
Film
The Spring of My Life(2015)
Dragon Force(2017)
Television Series
Hello Aliens(2014)
My Sunshine(2015)
The Love of Happiness(2016)
Ultimate Ranger(2016)
Fox in the Screen(2016)
A Life Time Love(2017)
Children's Hospital Pediatrician(2017)
Ashes of Love(2018)
Flip in Summer(2018)
Princess Silver(2019)
The Code of Siam(2019)
And The Winner Is Love(2020)
Guys with Kids(TBA)
Voice of the Dead(TBA)
Broker(TBA)
Love Is Sweet(TBA)
Immortality(TBA)
---
If you have any content to add or anything want to know about Luo Yunxi, Pls contact us or leave a comment below.