Light Chaser Rescue – Luo Yunxi, Janice Wu
Light Chaser Rescue is an urban suspense drama directed by Zhang Tong, led by Luo Yunxi and Janice Wu Qian, and co-starring Marcus Li Mingde, Li Tingting, Xu Shaoying, and Yang Anqi.

The drama is based on a private charity rescue organization and tells the story of a group of people who join a rescue team and go through various disasters and eventually have mutual salvation.
Details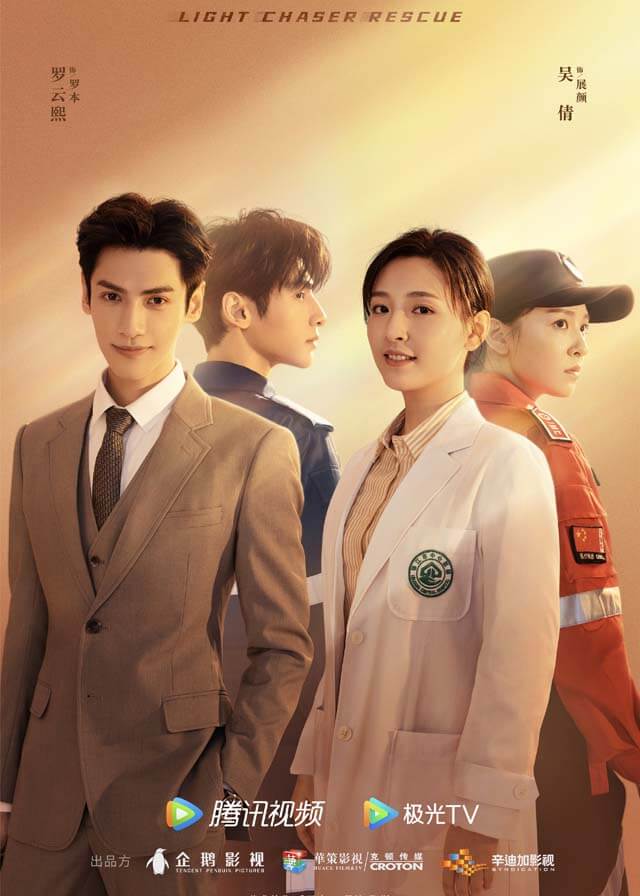 English Title: Light Chaser Rescue
Chinese Title: 追光者
Genre: Urban, Suspense
Episodes: 45
Duration: 45 min.
Director: Zhang Tong
Writer: Xindijia Studio
Product Company: ChinaSyndication
Broadcasting Website: TencentVideo
Released Date: –
Cast

Luo Yunxi
as Luo Ben

Janice Wu
as Zhan Yan

Xu Shaoying as Xiong Fei

Li Mingde as Zhou Mingming

Li Tingting as Ding Dingding

Yang Anqi as Luo Yuan
Synopsis
When an earthquake occurred in Xichuan, Luo Ben, a lawyer, went to the disaster area to look for his sister Luo Yuan. He had his first contact with the rescue team led by Captain Qingshan and met Zhan Yan again.
Luo Ben was deeply infected by the people in the disaster area who were helping each other and the rescue team members who sacrificed their lives to save others, and he also admired Zhan Yan's excellent medical skills and selfless spirit.
Luo Ben, Xiong Fei, Zhou Mingming, Ding Dingding, and other newcomers joined the rescue team. Under the "devil training" of Captain Qingshan, the team members participated in various rescue and relief operations, such as earthquake, fire, drowning, and typhoons…