Bai Jingting, Janice Wu Qian's CP Is Less Attractive Than Ni Dahong In "Octogenarian And The 90s"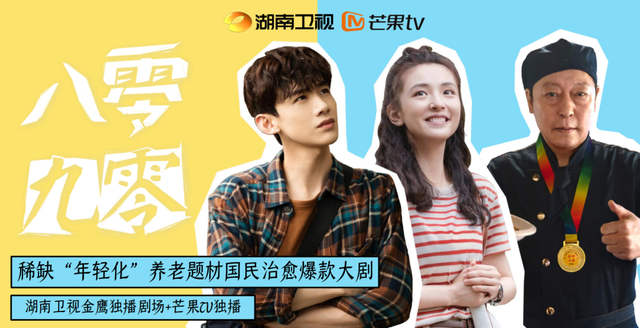 Starring Bai Jingting and Janice Wu (Wu Qian), "Octogenarian And The 90s" is now on air.

Focusing on the issue of old age, the drama follows the hilarious daily routines of 90s young people and a group of elderly people in a nursing home with warmth and love.

The two generations of different age groups have different perspectives and lots of laughs.
Bai Jingting plays the role of a sales manager, who has a relationship with Ni Dahong as a grandfather and grandchild. Janice Wu plays the role of the young director of the nursing home.
Bai Jingting's character is very similar to the character in the play, and with a cast of veteran actors, the play is absolutely wonderful!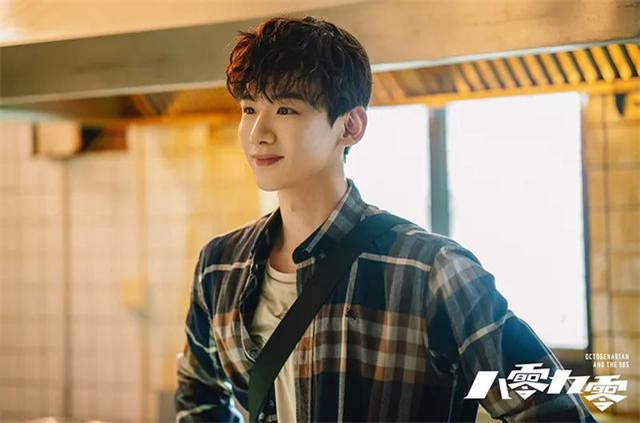 Guo Sanshuang (Bai Jingting) is a smooth-talking health product salesman who infiltrates the "Sunshine Home" nursing home and is repeatedly kicked out by the heroic Ye Xiaomei.
To have a smooth action in the nursing home, he has an idea and arranges for his grandfather to live in the nursing home. From then on, the nursing home has become the battlefield of his rivalry with Ye Xiaomei.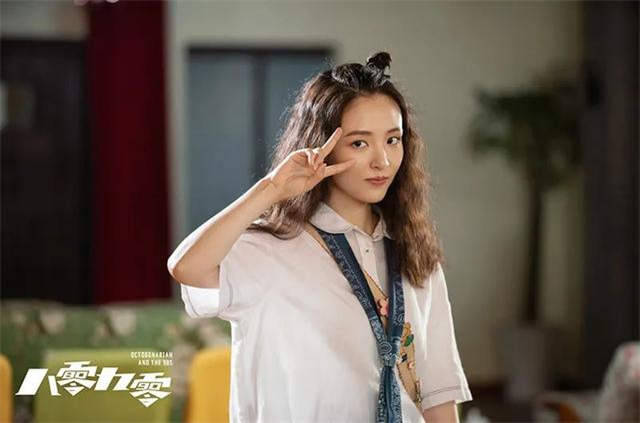 Janice Wu (Wu Qian) plays Ye Xiaomei, the director of the "Sunshine Home". With her "post-90s" thinking and enthusiasm, she breathes new life into the home but is also in constant conflict with the "weird" elderly people there.
In the process of getting along, she finally begins to understand the weight and power behind the word "responsibility".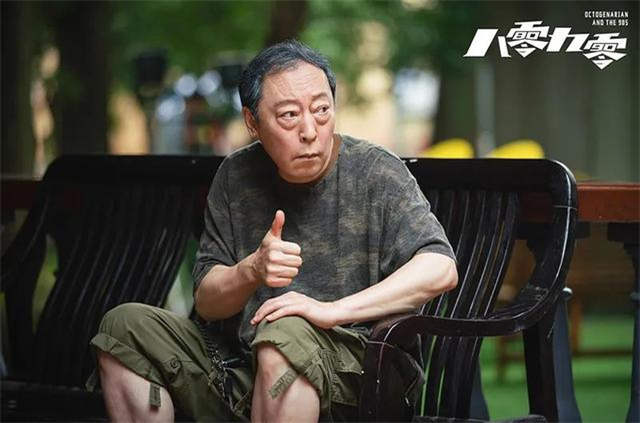 Ni Dahong, known as Su Daqiang, turns into the grandfather of Guo Sanshang, a retired gold medalist chef.
To pursue his true love, he lives in the "Sunshine House" run by Grandma Lin, but he gets into all kinds of trouble.
The "grandfather-son" cp between Bai Jingting and Mr. Ni Dahong is simply a divine collaboration, full of expectation. Quarreling, pique, mutual dislike is also full of lovely and family affection.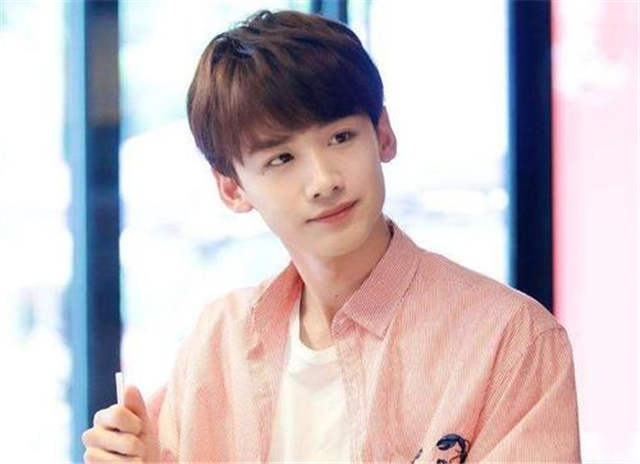 In recent years, Bai Jingting has been developing his acting career more and more smoothly.
With very good variety attributes, Bai Jingting's performance in "Who's The Murderer" is also noteworthy.
From 2020 to 2021, Bai Jingting has had many excellent works, such as "The Ordinary Glory", "Target Person", "Irreplaceable Love", "Ping Pong Life", "You Are My Hero", of which "You Are My Hero", co-starring with Sandra Ma Sichun, has the highest ratings.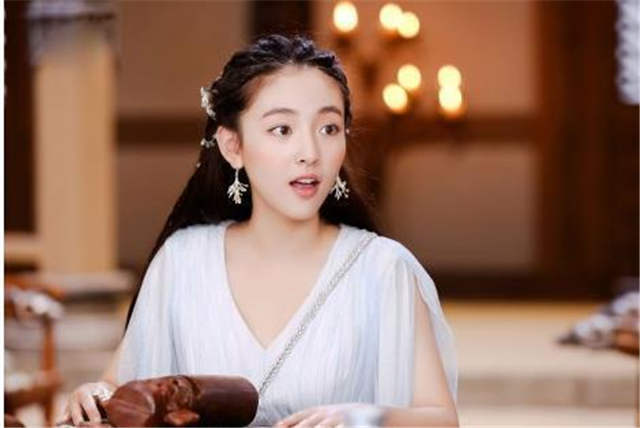 The actress Janice Wu (Wu Qian) graduated from Wuhan University, because of her fresh and beautiful appearance, Wu Qian's popularity grows quickly.
The previous drama "Fighter of the Destiny", "An Oriental Odyssey", "Le Coup de Foudre" have made Janice Wu's popularity soar.
Because of her sweet, pure, and delicate appearance and vivid and natural performance, she becomes one of the favorite actresses of viewers.
In "Octogenarian And The 90s", the female lead is a very brutal and capricious but kind and warm girl, harsh and domineering side and gentle and delicate side are very much expected.
The "fated to be single" persona of Bai Jingting is quite interesting.
When he paired with Sandra Ma in the drama, Sandra Ma was rumored to be in love. Then he coupled with Janice Wu in this drama, Janice Wu and Zhang Yujian admitted already getting married and having a child.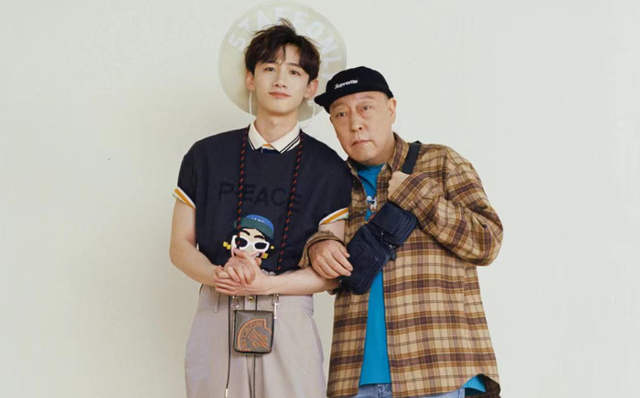 But the strongest presence in this drama is not the CP between Bai Jingting and Janice Wu. It is the "grandfather and grandson" CP between Bai Jingting and Ni Dahong, the supporting characters.
Ni Da Hong's most memorable role is that of "Su Daqiang", the old man who wants to drink hand-ground coffee.
The image spread on many short video platforms at the time and also appeared frequently in major segments and sketches.
Ni Dahong's role in this drama makes people even more excited about this drama, which is likely to become a hit!
Bai Jingting and Ni Dahong have already whetted the viewer's appetite. One is a slick salesman and the other is a funny and lovable gold medalist chef, so we are all looking forward to seeing how they will perform in the drama.
On the 19th, April, Bai Jingting also posted a message saying: I can guarantee with my conscience about this drama.
Will you follow ""Octogenarian And The 90s", starring Bai Jingting, Janice Wu (Wu Qian)?
Related Posts
Bai Jingting (白敬亭) Profile

Janice Wu (Wu Qian) Profile

Bai Jingting and Song Yi Relationship is Revealed, Fans: Good Job!

The Relationship Between Bai Jingting And Sandra Ma Sichun Is True Or Not?

Janice Wu Qian, Zhang Yujian Were exposed To Be Married With A Child

Zhang Yujian Admits To Having A Daughter With Janice Wu Qian

Janice Wu Qian, Zhang Yujian Announced Divorce

Bai Jingting Photos

What's Bai Jingting and Tian Xiwei's Relationship? New Life Begins Gets Hurt The Most?

Bai Jingting, Sandra Ma Sichun Fall In Love In "You Are My Hero", Experiencing His First Screen Kiss

Bai Jingting, Angel Zhao Jinmai Bring The First Hit Drama Of The New Year

Does Bai Jingting Have A Girlfriend? What's His Ideal Type?

Janice Wu Dramas, Movies, and TV Shows List

Bai Jingting Dramas, Movies, and TV Shows List