The Relationship Between Bai Jingting And Sandra Ma Sichun Is True Or Not?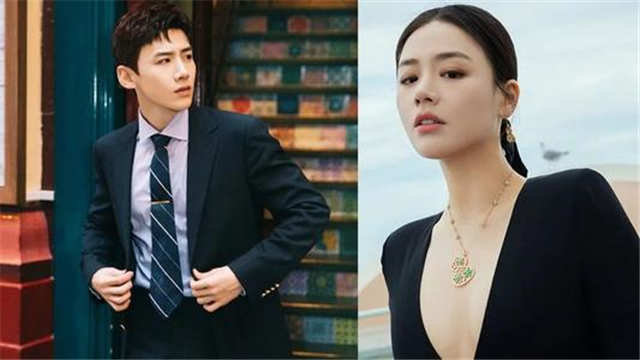 Bai Jingting and Sandra Ma (Ma Sichun)'s new drama "You Are My Hero" was aired recently. And there was a rumor that he and Sandra Ma are in a relationship from last year!
Netizens know that Bai Jingting's nicknamed "Fate to be alone". So the dating rumor was a shock to many netizens, one is the national idol, one is the movie queen.
A few years ago, they ever recorded together in "Happy Camp" and "Who Is The Keyman".
In 2018, when Sandra Ma and Deng Lun were shooting "Mr.Fighting", Bai Jingting was also encountered visiting the crew. And at that time he was generous to treat everyone coffee in the crew.
However, no one thought of the relationship between Bai Jingting and Sandra Ma at that time.
Then They worked together last year on "You Are My Hero", in which they played the handsome SWAT officer and the wonderful female doctor respectively, with a lot of emotional scenes.
It was said that the crew invited Bai Jingting as the male lead firstly, and then they contacted Sandra Ma.
When Sandra Ma heard the male lead is Bai Jingting, she agreed at once.
They occasionally met for dinner after entering the crew, and it looked like this rumor had some beginnings.
On April 7, 2020, when Sandra Ma (Ma Sichun) uploaded a social avatar that showed blue as the bottom and two little white doves.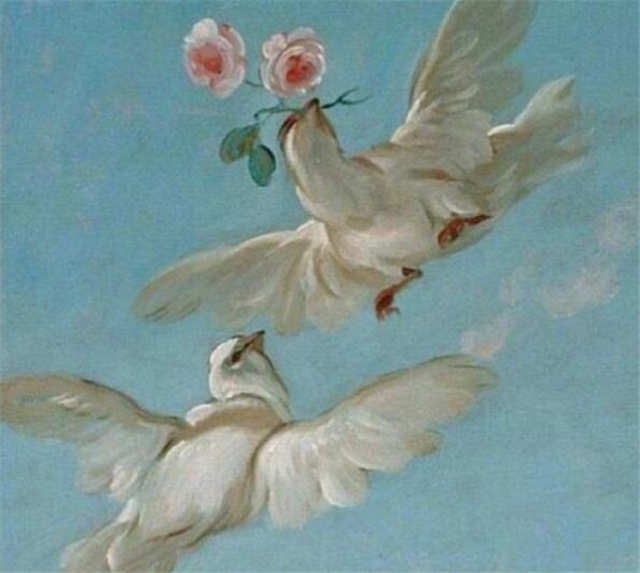 Bai Jingting's fandom name is Little White Dove and the fandom color color is blue, so isn't that too much of a coincidence?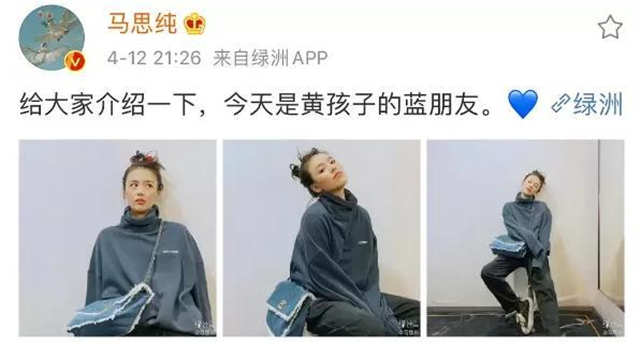 On the 12th of April,2020, Bai Jingting shared a photo of herself with the text "Hi", and shortly after that, Sandra Ma also posted a photo with the text: "Let me introduce to you, the "blue" friend of Yellow Kid today." In Chinese, "blue" friend is a homonym for boyfriend.
The pattern of asking and answering looks very much like a romance announcement of their relationship.
And on another social media platform, Sandra Ma said she had a little secret.
It's really hard not to make netizens think more.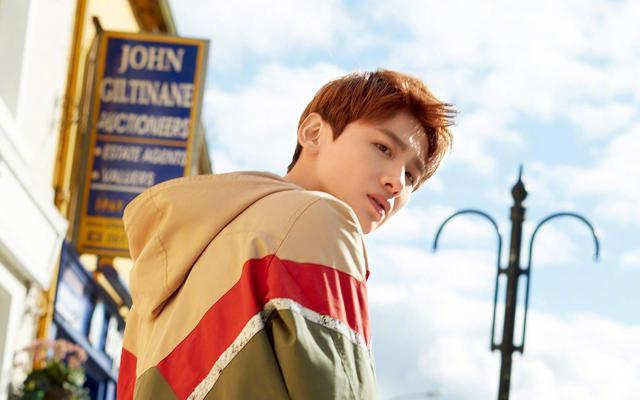 Bai Jingting has no much gossip these years. And he also did not announce any girlfriend. Netizens are quite curious about the relationship with Sandra Ma, who is 5 years older than him.
Till now they have not responded to the relationship, and their drama is broadcasting, so they cannot completely rule out the possibility of hype.
It is surprising to see the response of the fans of Bai Jingting, who are very excited, rejoicing at the rumors of their idol. As it's not easy for him to have a relationship rumor with his reputation of "Fate to be alone".
How do you think about the relationshihp between Bai Jingting and Sandra Ma (Ma Sichun)?
Related Posts