Who Is Allen Ren Jialun's Wife? He Got Married With A Child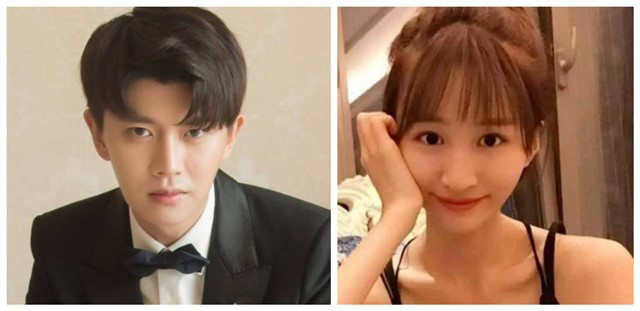 Allen Ren (Ren Jialun)'s wife is Nie Huan. Allen Ren is a good actor in many viewers' hearts. He had brought us a lot of excellent works. When viewers are caring about whether he has a girlfriend, he has got married, having a child actually.
On March 7, 2017, Ren Jialun sweetly announced his girlfriend in a photo on Weibo.
The photo shows he and his girlfriend Nie Huan are walking hand in hand on the beach. The scene is very sweet and romantic.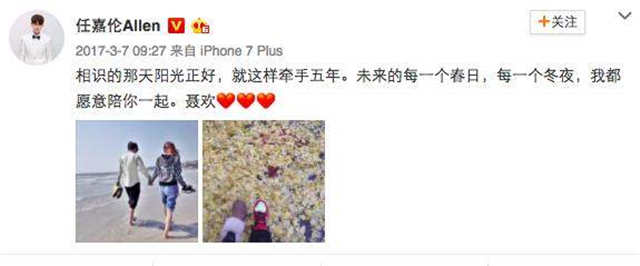 Allen Ren also wrote, "The day we met, the sun was just bright, so we fall in love for five years. Every spring day and every winter night in the future, I am willing to accompany you. Nie Huan."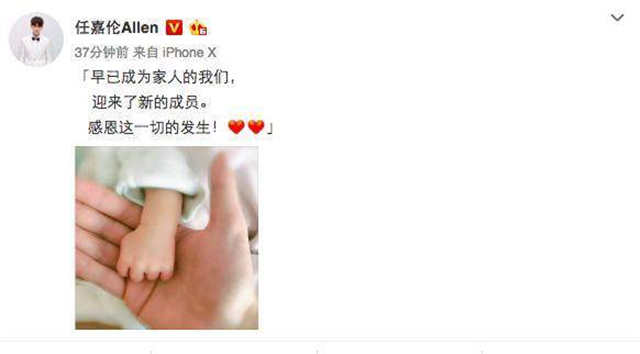 On Feb.2, 2018, Allen Ren announced that Nie Huan gave birth to a baby, and also announced that his girlfriend Nie Huan had become his family member. Fans and netizens were very surprised.
Although this announcement will have more or less impact on his future, his career, he is a celebrity, but also a mortal. Two years later, Ren Jialun came back against the odds with "Under The Power".
From Ren Jialun's low point to his overnight fame, his wife Nie Huan has always been by Ren Jialun's side.
In an earlier interview, Ren Jialun said, "They like each other and spent a simple life, which is the most natural and real love."
When he was asked "who would be his ideal type of girlfriend? His answer was perfect, he confessed that his wife is the ideal type.
He mentioned that he was the most insecure one in the relationship and was also the clingy type. He is grateful to his wife for her support, which has made him who he is today.
We didn't expect such a mature and charming man to be insecure at times.
Nie Huan not only has a sweet-looking but also has quite a nice personality. She also has a very healing smile. We must say that she is indeed a very good match for Ren Jialun.
She was born in 1991 and Allen Ren Jialun was born in 1989, an age difference of 3 years between them.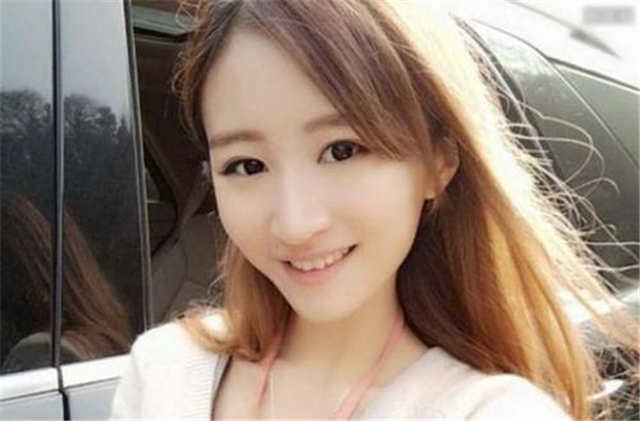 Allen Ren and his wife Nie Huan once shoot the drama "Tongtian Di Renjie" together. They have known each other since 2011 and often dance and train together.
After she was in a relationship with Allen Ren, she seldom came out to work and basically served as Ren Jialun's assistant.
And after Ren Jialun became famous, he also did not leave his girlfriend. Even in the rising of his career, he generous announced their relationship, got married, and had a child.
Allen Ren was so brave and honest that he also won the praise of netizens, harvesting everyone's blessing.
Fans hope that he and his wife will always go on happily ever after.
"This man is so responsible."
"Let's just keep on being happy."
"A man with commitment will always protect his wife in every way, they find the one they love the most in life and will give each other the best they can."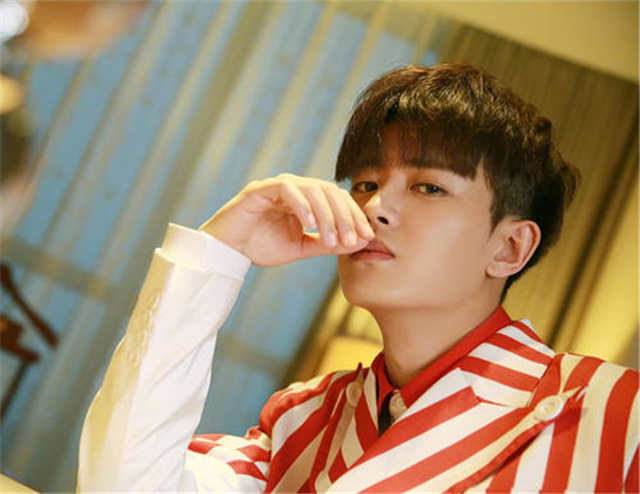 Allen Ren is still doing very well in his acting career now, with his wife Nie Huan's silent support at the back. Ren Jia Lun's protection of his wife and family is also very successful.
Ren Jialun has indeed lead an uneventful life in complex showbiz.
Do you like such a good actor and husband Allen Ren (Ren Jialun)?