Ren Jialun (Allen) Profile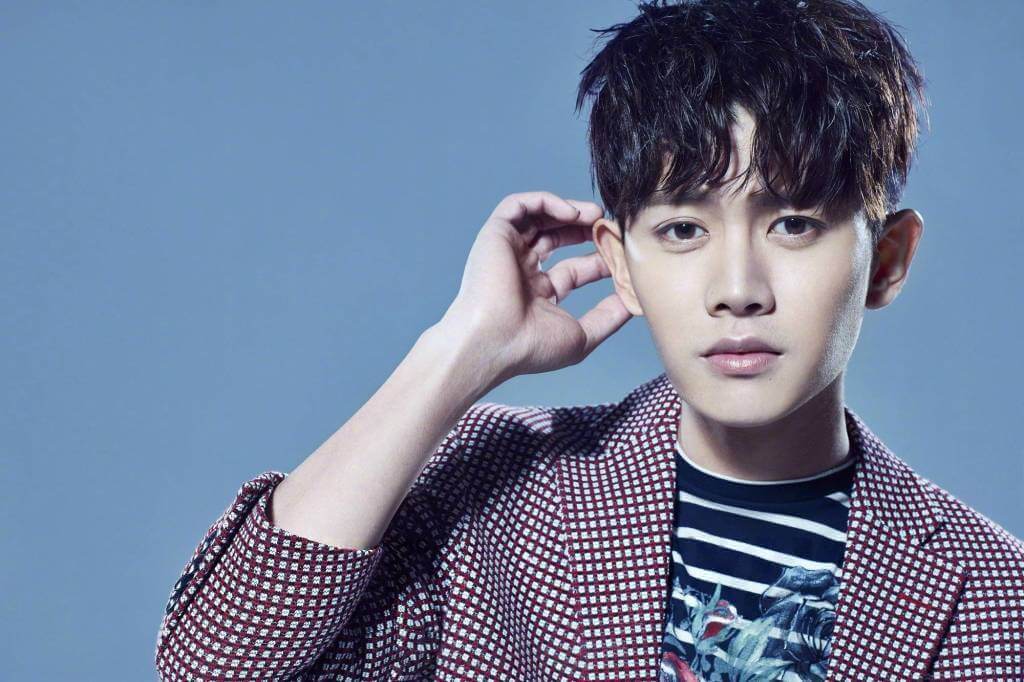 Ren Jialun (任嘉伦, Allen), born on April 11, 1989, in Qingdao, Shandong, is a Chinese actor and singer. In 2014, he acted in his first drama "Deactive Dee"(通天狄仁杰). In 2017, he rose to fame for his role as Li Chu in the historical drama "The Glory of the Tang Dynasty"(大唐荣耀).
Basic Info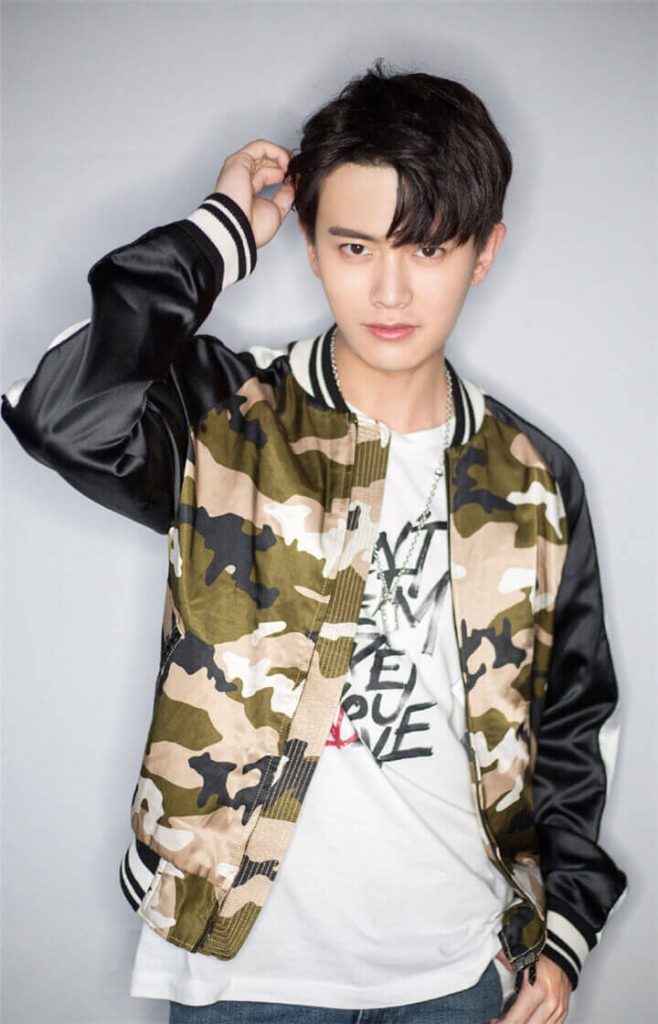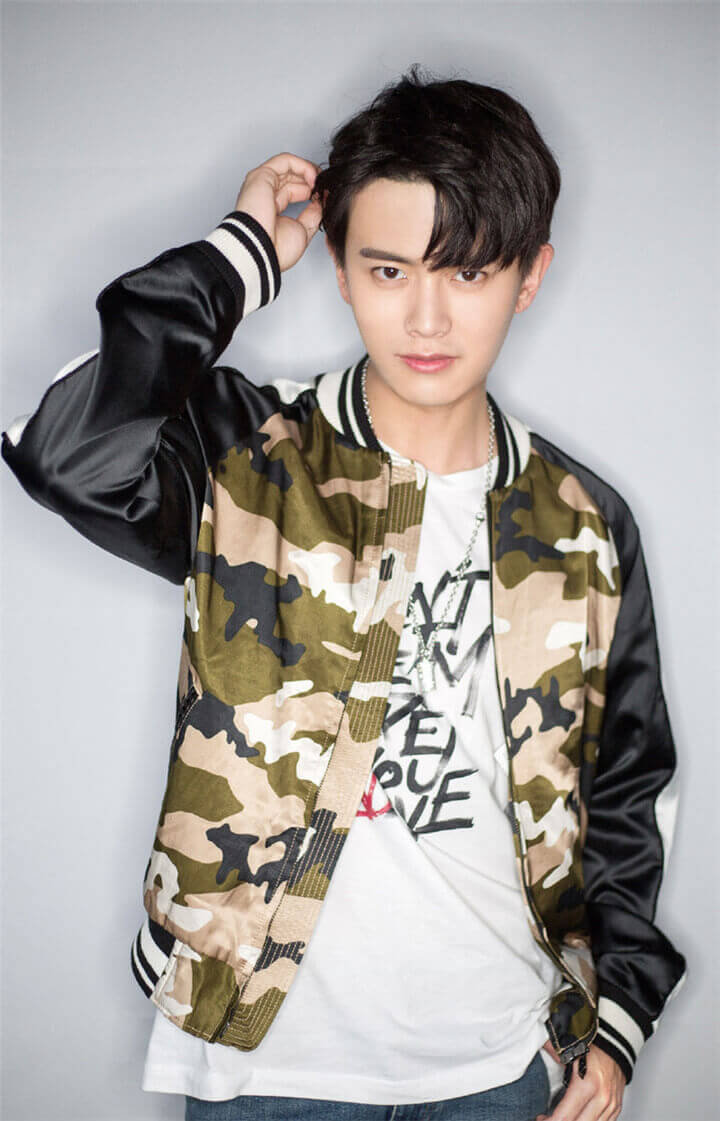 Stage Name: Ren Jialun (任嘉伦)
Birth Name: Ren Guochao (任国超)
English Name: Allen
Nicknames: Tony, Cha Cha
Birthday: April 11, 1989
Place of Birth: Qingdao, Shangdong, China
Zodiac Sign: Aries
Blood Type: O
Height: 178cm
Weight: 60kg
Fandom Name: Jia Ren (嘉人/we are family)
Fandom Color: Red
Weibo: 任嘉伦Allen
Instagram: @rj_leader_allen ins
Ren Jialun Facts
His Agency is H&R Century Pictures.
Jialun's wife is Nie Huan(聂欢).
He has a son born in 2018.
His father is a martial arts instructor
Ren was a professional table tennis player, who trained alongside Zhou Yu and Zhang Jike. However, he had to quit the sport due to injuries.
Likes seafood with vinegar.
He likes dumplings and he doesn't like ginger.
Likes durian cake but doesn't like durian.
He is good at cooking.
His favorite idol is Rain.
He can sing, write, and compose songs.
Favorite Singer: Jay Chou.
Favorite Actor: Huang Bo.
Ren was a trainee in Korea.
He can speak English and Korean.
His hobbies are play basketball, drawing, and Guitar.
Favorite colors are red and white.
He is a bit nearsighted.
He is afraid of height.
Likes to play games.
He has a teddy called Carrot.
Ren's career from ping pong player to the airport security guard, from airport ground crew to singer, from Korean trainee to drama actor.
Ren Jialun Qutes
If you have a dream, go after it. I'll stay with you when you're tired.
With effort, go with the flow.
No matter what, face the facts.
So-called legends are only what others look up to. Don't be afraid of anything, even if it's not expected, we have to work hard.
I try to live a wonderful life even if I am alone.
If you're feeling particularly tired, don't give up, maybe that time will be particularly rewarding!
Life never owes anyone anything, it gives you a shadow and it will spread the sunshine not far away.
Success has a cost, and time is a cost, and the value of time is the saving of cost.
Those glories do not belong to me now, but they will be someday.
Tough men, unstoppable men, who can't survive if they can't change.
When others are playing, I work hard; when others try, I work hard; when others regret, I keep working hard; so that I don't feel sorry for myself!
Be quiet in all things: come quietly, go quietly, work quietly, reap the rewards quietly, and never make noise!
Maybe I'll have to go it alone, don't expect anyone to burst out of nowhere, maybe there's only one thing I can do, and that's to pay back my parents.
I will make people envious of my accomplishments, those who mock me, and those who give up on me regret it.
I will one day reach the pinnacle of my desire! It might be a way to encourage yourself! I'll work hard to the point where you're stunned! My future is in my own hands, all choices are my own choices!
Sometimes, we like someone not only for what we see in front of us but also for the part of them that hasn't grown up. Go your own way and let others talk. I've been trying, not for others, but myself.
I still have to make time, because, I have to fulfill my dream. I don't want to regret it, I'm sure I'll lose a lot, but I'm used to it. After all, my life has been so hard since the beginning, and if I don't fall, I'm going forward!
Doing anything without confidence means it's over, so Ren Jialun cheers up! No matter how much chaos surrounds you right now, hang in there, look up at the sky, God is smiling on me.
The people who should be respected the most are those who have dreams and keep on holding on to them, still not achieve, but they are not giving up. If you have your dreams, you must persevere, if you are tired, you can come to me, I will accompany you!
Whether it's acting or singing, it's all a performance stage. I think I was born to be on a stage, so if I'm needed on any stage, I'll happily step on there and perform.
Television Series
Noble Aspirations(青云志)(Liu Wei)(2016)
Memory Lost(美人为馅)(Zhang Muhan)(2016)
The Glory of Tang Dynasty(大唐荣耀)(Li Chu)(2017)
Legend of Dragon Pearl(龙珠传奇)(Li Sixing)(2017)
Detective Dee(通天狄仁傑)(Di Renjie)(2017)
The Destiny of White Snake(天乩之白蛇傳說)(Xu Xuan)(2018)
The Lost Tomb II: Explore with the Note(盗墓笔记Ⅱ: 怒海潜沙)(Xiao Yu)(2019)
Under The Power(锦衣之下)(Lu Yi)(2019)
Autumn Cicada(秋蝉)(Ye Chong)(2020)
Love a Lifetime(慕白首)(Nalan Yue / Lin Jing)(2020)
Miss Crow with Mr. Lizard(乌鸦小姐与蜥蜴先生)(Gu Chuan)(2021)
Never Say Goodbye(不说再见)(Mu Qing)(TBA)
Lan Yan Tu Ji(蓝焰突击)(Li Xicheng)(TBA)
Forever and Ever(一生一世)(Zhou Shengchen)(TBA)
Variety Shows
Back to field S4 EP6(向往的生活第四季第六期)(2020-06-12)
Back to field S4 EP5(向往的生活第四季第五期)(2020-06-05)
The Greatest Dancer(舞者)(2020-05-23)
Happy Camp(快乐大本营 )(2020-02-29)
HEART SIGNAL S2 EP4(心动的信号第二季第四期)(2019-07-10)
HEART SIGNAL S2 EP3(心动的信号第二季第三期)(2019-07-03)
Day Day Up(天天向上)(2019-02-24)
Super Kindergarten(超能幼稚园)(2018-09-01)
Shake It Up(新舞林大会)(2018-07-22)
GIVE ME FIVE(高能少年团)(2018-07-14)
GIVE ME FIVE(高能少年团)(2018-07-07)
Choose Big Star EP8(翻牌大明星第8期)(2018-07-05)
TORES5(疯狂的麦咭5)(2018-07-01)
Day Day Up(天天向上)(2018-06-17)
演员的诞生(2017-10-28)
Come on Champions(来吧冠军)(2017-07-23)
Happy Camp(快乐大本营)(2017-07-08)
KEEP RUNNING(奔跑吧)(2017-06-16)
Happy Camp(快乐大本营)(2017-05-27)
King Cross EP3(跨界歌王第三期)(2017-04-29)
King Cross EP2(跨界歌王第二期)(2017-04-22)
King Cross EP1(跨界歌王第一期)(2017-04-15)
ACE VS ACE(王牌对王牌)(2017-04-07)
Happy Camp(快乐大本营)(2017-03-11)
Entertainment stars(综艺满天星)(2010-11-01)
---
If you have any content to add or anything want to know about Ren Jialun, Welcome to contact us or leave a comment below.