Detective Dee – Ren Jialun, Adi Kan
Detective Dee is a historical detective mystery drama directed by Li Wenlong and Ye Zhaoyi, starring Ren Jialun, Kan Qingzi, Jiao Junyan, Miu Junjie, Li Jinrong, Chen Yi, Wang Yu, Zheng Xiaoning, Guan Xueying, and Li Ruojia.
This drama tells the story of Di Renjie, a magistrate in Bianzhou who was highly appreciated by Yan Liben, the senior official of Henan, during the reign of Emperor Gaozong of the Tang Dynasty, and who became famous all over the world for solving many unsolved cases.
Details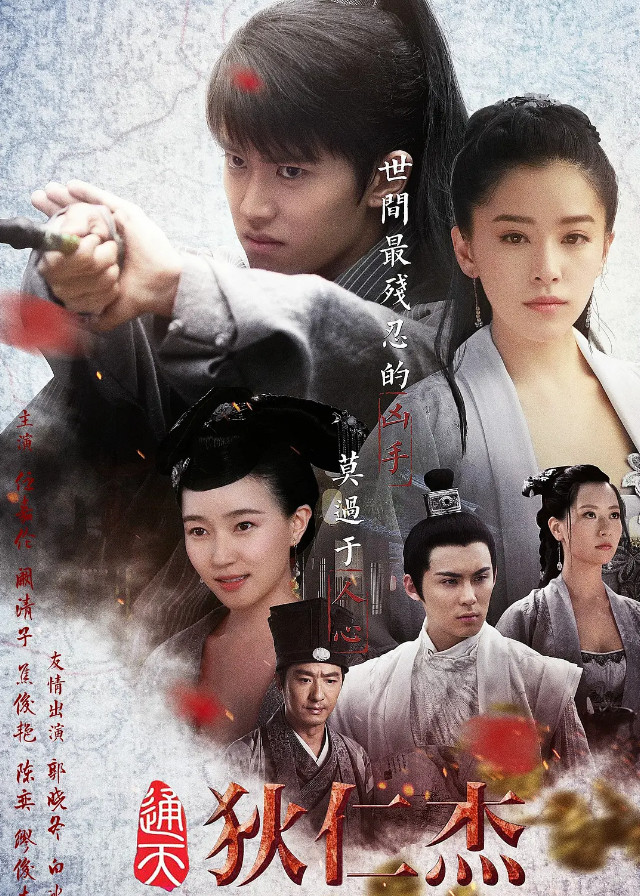 Cast
Synopsis
During the reign of Emperor Gao Zong, Yan Liben came across Dee Renjie, who was unjustly imprisoned, and after helping him to escape, he discovered that he was a brilliant judge of cases.
When the emperor sent him to investigate a case at the Ganye Temple, he decided to take Dee with him.
At the temple, Dee solves a strange case, resolves a Buddhist disaster and befriends Wu Meiniang.
Dee is so successful that he is sent by the emperor to Bingzhou, during which time he solves many strange cases and is known as a divine judge.
When there is a case that a ghost soldier of the former dynasty kill someone, Dee went to check it out and found that it was related to the treasure of the former dynasty and the intention of Lord Pu Li Tai to rebel, but the evidence was destroyed and he could not continue.
At this time, the Emperor summons Dee to return to Chang'an to investigate the murder of Wu Meiniang's own daughter and the framing of Empress Wang.
Based on the clues provided by Wu Meiniang, Dee solved the case and found a treasure from the former dynasty in Li Tai's residence, which became the definitive proof that Lord Pu was planning a rebellion.
Dee learned that the person who helped him solve the case was actually Wu Meiniang. He feelt that Wu Meiniang is unpredictable and her ambition is beyond his imagination.
Soon afterwards, Emperor Gao Zong of the Tang Dynasty was struck down by illness and asks Wu Meiyang to attend court with him…