If Paris Downcast – Zhang Han, Adi Kan
If Paris Downcast is an urban romantic drama directed by Zhang Boyu, led by Zhang Han and Kan Qingzi, co-starring Lin Yushen, Zhang Yame, Liu Ye, and Liu Changde.
The drama is adapted from the novel of the same name by Bai Jin Hu and tells the love story between Ruan Manjun and Tong Zhuoyao.
Details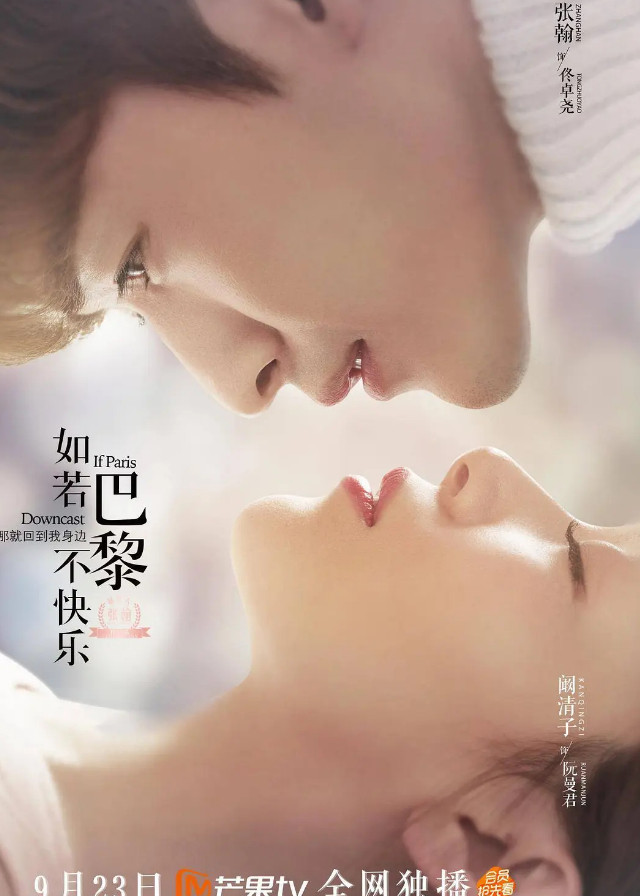 Cast
Synopsis
As a lawyer, Ruan Manjun helped her boyfriend through the company's economic crisis, but she accidentally broke the law and was imprisoned and had her lawyer's license revoked.
On the day she was released from prison, her boyfriend got married to another woman.
Ruan Manjun finally paid a painful price for her youthful ignorance.
At the darkest point in Ruan's life, she meets Tong Zhuoyao, who has also suffered from emotional wounds.
Tong Zhuoyao has a successful career and wants to help Ruan Manjun, but Ruan Manjun turns him away and insists on starting as a delivery girl and joining a foreign trade company.
With her own efforts and knowledge background, Ruan Manjun grows step by step to become the main business person of the company.
Just when everyone thought that Ruan would be satisfied, she decides to give up everything she has gained.
She returns to the legal industry and uses the law to help those who really need help, finding back herself and winning the love of Tong Zhuoyao with her independent and self-motivated personality.