The Legendary Tycoon – Zhang Han, Jia Qing
The Legendary Tycoon is a period drama directed by Zhuang Xunxin, led by Zhang Han and Jia Qing, with a special appearance by Joe Chen, co-starring Song Yi, Tan Kai, Liu Changde, Guo Ziqian, Sun Wei, and Yao Zhuojun.
The drama tells the story of Gu Yanmaei, the youngest member of the Gu family, who spends his life working to restore the Hong Kong film market after the war in the 1930s and eventually grows up to become a generation of "Film Tycoon".
Details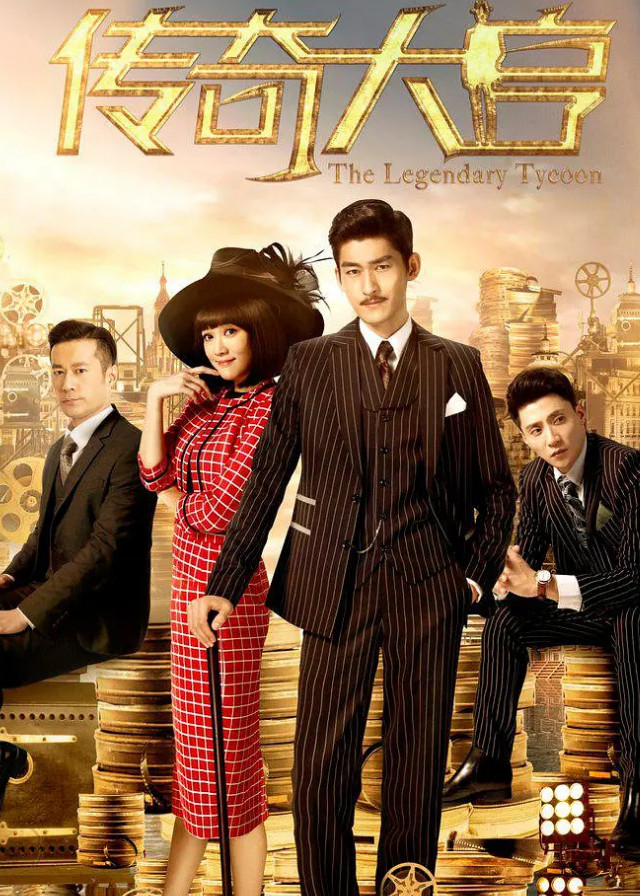 Cast
Synopsis
In 1930s Shanghai, the four Gu brothers joined forces to enter the movie industry.
The youngest of the Gu family, Gu Yanmei, followed his third brother south to Singapore to explore the South Pacific film market for the sake of his brothers' careers and was thus destined to have a lifelong relationship with the film industry.
The Gu brothers relocated their production base to Hong Kong in the wake of the Second World War and the sudden changes in the times.
At the end of the war, Hong Kong was still in a state of rejuvenation and the brothers entrusted the Hong Kong Studio to Gu Yanmei.
In the face of a market that was not what it used to be, Gu Yanmei always considered the audience to be the driving force behind his films, which led to the Gu Brothers Films becoming the first Hong Kong film studio, making Hong Kong's film industry shining and becoming the best in Asia for a while.
His reputation grew and he became known as a "Chinese film Tycoon".
Over the years, Gu Yanmei has also become a world-renowned philanthropist for his philanthropy.
Reviews
You May Also Like
Related Posts