The Lover's Lies – Jia Qing, Zhang Xiaolong
The Lover's Lies is an urban romantic drama directed by Yu Zhonghe and Lin Hongjie, starring Jia Qing, Zhang Xiaolong, Qiu Shengyi, Lan Yingying, Chen Ruoxuan, Cao Xiyue, and Xu Kaicheng, and is a companion to The Wife's Lies.
The drama tells the story of Tong Siji and her siblings, who struggle to survive and eventually reap their own happiness.
Details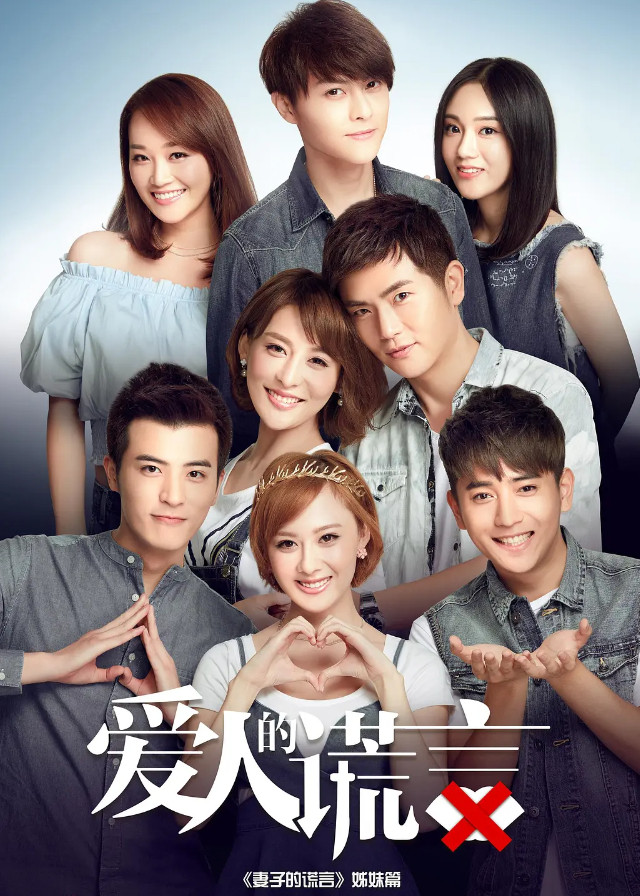 Cast
Synopsis
Since the death of her parents at a young age, Tong Siji has taken on the burden of her family with her younger siblings.
In order to make ends meet, she takes on part-time jobs and meets Yi Yi, the heir to the Yuan Xian department store.
During their work, they develop a mutual affection for each other.
But the mother of Yi Yi, Du Juan, discovers the real identity of Tong Siji.
Tong Siji is the daughter of Cheng Kangsheng of the Fu Kang Department Store. Cheng Kangsheng was separated from his wife because of Du Juan's deception. Latter. he has no choice but to marry Du Juan, who has taken Yi Yi with her.
In order to prevent the truth from being revealed, Du Juan lies that Yi Yi and Tong Siji are siblings.
Yi Yi is so distressed that he lies about not loving Siji and gets engaged to Xiao Xia.
But at the wedding, Kangsheng sees a picture of Xiao Xia and Siji's mother. When he finally learns the truth, Siji and Kangsheng reunite, and Du Juan pays a huge price for the lie.
After learning all the facts, Yi Yi also finally appreciates Siji's self-respect and strength and is determined to pursue Tong Siji again, and they begin a new journey in life.
Reviews
You May Also Like
Related Posts