The Girls' Lies – Jia Qing, JungilWoo
The Girls' Lies is an urban romantic drama directed by Wu Jianxin, starring Jia Qing and JungilWoo, co-starring Hu Yuwei and Zhao Yuanyuan.
Details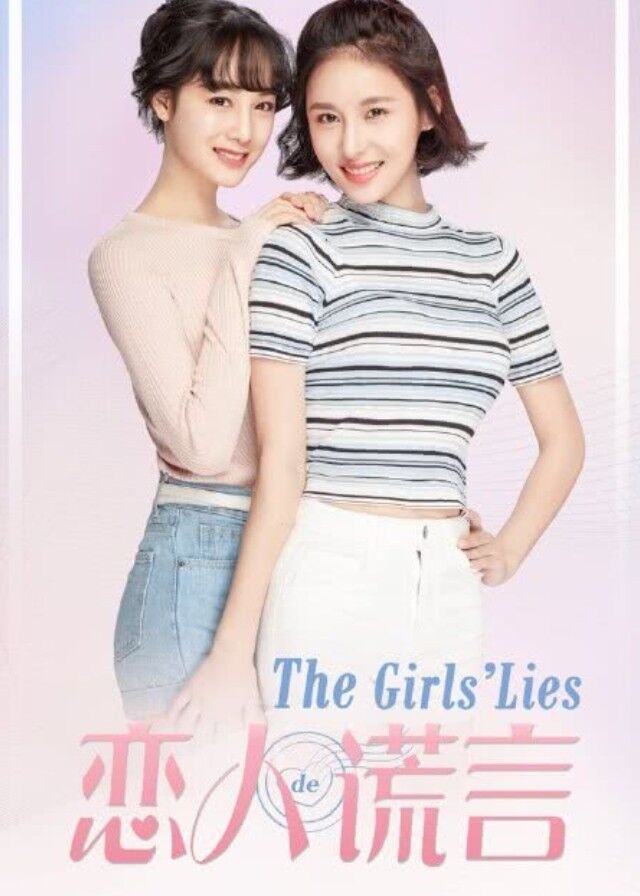 Cast
Synopsis
Su Fei and Lin Fei are best friends who are like sisters. During their college years, their senior, Qiran, had a crush on Lin Fei, but Lin Fei had no interest in him. Worried that Qiran would be heartbroken, Su Fei, who had silently cared for him, started exchanging letters with Qiran using Lin Fei's name.
After graduation, Su Fei and Lin Fei both got accepted by a shopping TV channel. Su Fei, due to a misunderstanding, got acquainted with the director, Lan Tian, who was accused of harassing female students.
However, Su Fei discovered that her boss was none other than Qiran. Qiran was happy to reunite with Lin Fei and showed great care for her. Su Fei felt lost and disappointed witnessing this, so she focused on her work.
However, she developed feelings for Lan Tian through their playful interactions at work. Meanwhile, Lin Fei lost herself in the workplace and, upon learning the secret that Su Fei pretended to be her and exchanged letters with Qiran during their student days, she used Qiran's feelings against Su Fei, falsely accusing her of leaking business secrets that led the company to the brink of bankruptcy.
Only Lan Tian, who deeply believed in Su Fei, devised a plan to expose Lin Fei's lies. Faced with Su Fei's forgiveness, Lin Fei finally regretted her actions.
In the end, with Lan Tian's encouragement, Su Fei proved herself once again with her optimistic and strong spirit, and she also confirmed her feelings for Lan Tian. The aspiring girl achieved a double harvest in love and career.
Recap
During high school, Shu Fei rehearsed for a play, dreaming that her senior, Yu Qiran, would become her Prince Charming. However, he suddenly suffered from narcolepsy and fainted on the stage. Several years later, Shu Fei graduated from university and lived together with her best friend, Lin Fei. Today, the two of them were getting ready to go for a job interview at a shopping channel. Shu Fei went out to buy breakfast for Lin Fei and accidentally bumped into Lan Tian, the director of the shopping channel who was also going out to buy breakfast. She ended up staining Lan Tian's white shirt. At the same time, Shu Fei accidentally discovered that Lin Fei's boyfriend, Wang Kai, was cheating on her, and they got into a big fight.
Because Shu Fei accidentally hit Lan Tian, Lin Fei personally went to apologize to Lan Tian the next day. Lan Tian accepted Lin Fei's apology but remained very angry with Shu Fei. Shu Fei and Lin Fei went to the shopping channel for a job interview. Unexpectedly, Shu Fei got stuck in the revolving door. Due to her nervousness, Shu Fei's narcolepsy suddenly relapsed, and she fainted inside the revolving door. Lan Tian happened to witness the situation and held Shu Fei in his arms. When Shu Fei woke up, she realized that Lan Tian was actually the director of the shopping channel and felt deeply regretful.
Reviews
You May Also Like
Related Posts