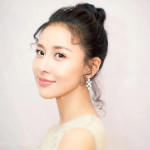 Jia Qing dramas, movies, and TV shows list contains the best TV series, films of Jia Qing and the ongoing and upcoming shows. The list will be updated continuously, bookmark this list to get the latest tv shows of Jia Qing.
Jia Qing Dramas List
TBA

#1

Adventure, Thriller, Action

Jiro Wang, Jia Qing

Tang Feng, a talented archaeology student at Jinling University, suffers an assassination attempt by an unknown person at an extreme sports challenge organized by his mentor Liang Yunjie. What he thought was just a competition for fame and fortune, the series of events that follow are unexpectedly related to a huge restoration treasure left behind by the Western Xia Dynasty. To save his life and to find his mother, Luo Zhongping, the missing archaeologist, Tang Feng sets out on a treasure hunt with Han Jiang, the extreme sports expert, Liang Yuan, the granddaughter of Liang Yunjie, and Song Jinyu, his roommate from the archaeology school who is always at odds with him. During the journey, Tang Feng and his companions are faced with all kinds of difficulties, and at the same time, Tang Feng discovers that each of them seems to have an unknown purpose. When they finally win the battle at the last minute, they find themselves being used. In the end, Tang Feng discovers the secret of the "jade screen", and everyone finally understands the true secret of the treasure. Tang Feng and his teammates set out again to protect the relics of Western Xia and stop the loss of the national treasure, to have a final battle with the mastermind behind it, and finally win.

2023-05-29

#2

Suspense, Crime, Drama

Dilraba Dilmurat, Tong Dawei, Gao Xin

An Ni, a talented student from a famous law school, was assigned to the mysterious Fourth Prosecution Department after joining the Prosecutors Office. Faced with many difficult new cybercrime cases, she and her fellow prosecutors pinpointed the criminal clues and were able to use their prosecutorial wisdom. With the full cooperation of the head of the Criminal Investigation Department, He Luyuan, they were able to track down the suspects across the border, find the truth, and finally arrested the suspects one by one. The prosecutor, An Ni, makes the suspects confess to their crimes with a brilliant courtroom prosecution, showing the professionalism of female public prosecutors in the new era.

2023-05-20

#3

Urban, Romance, Drama

Jia Qing, JungilWoo

Su Fei and Lin Fei are best friends who are like sisters. During their college years, their senior, Qiran, had a crush on Lin Fei, but Lin Fei had no interest in him. Worried that Qiran would be heartbroken, Su Fei, who had silently cared for him, started exchanging letters with Qiran using Lin Fei's name. After graduation, Su Fei and Lin Fei both got accepted by a shopping TV channel. Su Fei, due to a misunderstanding, got acquainted with the director, Lan Tian, who was accused of harassing female students. However, Su Fei discovered that her boss was none other than Qiran. Qiran was happy to reunite with Lin Fei and showed great care for her. Su Fei felt lost and disappointed witnessing this, so she focused on her work. However, she developed feelings for Lan Tian through their playful interactions at work. Meanwhile, Lin Fei lost herself in the workplace and, upon learning the secret that Su Fei pretended to be her and exchanged letters with Qiran during their student days, she used Qiran's feelings against Su Fei, falsely accusing her of leaking business secrets that led the company to the brink of bankruptcy. Only Lan Tian, who deeply believed in Su Fei, devised a plan to expose Lin Fei's lies. Faced with Su Fei's forgiveness, Lin Fei finally regretted her actions. In the end, with Lan Tian's encouragement, Su Fei proved herself once again with her optimistic and strong spirit, and she also confirmed her feelings for Lan Tian. The aspiring girl achieved a double harvest in love and career.

2017-10-09

#4

Drama, Romance

Zhang Han, Jia Qing

In 1930s Shanghai, the four Gu brothers joined forces to enter the movie industry. The youngest of the Gu family, Gu Yanmei, followed his third brother south to Singapore to explore the South Pacific film market for the sake of his brothers' careers and was thus destined to have a lifelong relationship with the film industry. The Gu brothers relocated their production base to Hong Kong in the wake of the Second World War and the sudden changes in the times. At the end of the war, Hong Kong was still in a state of rejuvenation and the brothers entrusted the Hong Kong Studio to Gu Yanmei. In the face of a market that was not what it used to be, Gu Yanmei always considered the audience to be the driving force behind his films, which led to the Gu Brothers Films becoming the first Hong Kong film studio, making Hong Kong's film industry shining and becoming the best in Asia for a while. His reputation grew and he became known as a "Chinese film Tycoon". Over the years, Gu Yanmei has also become a world-renowned philanthropist for his philanthropy.

2016-04-03

#5

Historical, Action, Romance

Lin Gengxin, Im Yoon Ah

Zhao Zilong was born in a chaotic world, and since he was a child, he was deeply concerned about the people's suffering and set his ambition to achieve great things. By chance, he learned a set of excellent spear martial arts, which made him invincible in the war. This allowed him to win a lot of admiration and praise at the same time but also attracted a lot of cynicism. Xiahou Qingyi is the daughter of Xiahou Jie, a vassal of the county, who befriended Zhao Yun when she went and sought refuge with her uncle Yuan Huan in Changshan. They admired each other but attracted the jealousy and persecution of Yuan Huai, the eldest son of Yuan Huan, and Xiahou En, the elder brother of Xiahou Qingyi. Zhao Zilong, who was actively seeking for a solution in his unpromising situation, accidentally learned from his mother about the feud between the Zhao and Xiahou families in the previous generation. In the midst of the family feud and the love, Zhao Zilong finally realized the grudge and found Liu Bei, the wise master who appreciated him. Since then, with his spear in hand, he galloped through the battlefield and wrote a heroic tribute.

2016-02-24

#6

Urban, Romance, Family

Jia Qing, Zhang Xiaolong

Since the death of her parents at a young age, Tong Siji has taken on the burden of her family with her younger siblings. In order to make ends meet, she takes on part-time jobs and meets Yi Yi, the heir to the Yuan Xian department store. During their work, they develop a mutual affection for each other. But the mother of Yi Yi, Du Juan, discovers the real identity of Tong Siji. Tong Siji is the daughter of Cheng Kangsheng of the Fu Kang Department Store. Cheng Kangsheng was separated from his wife because of Du Juan's deception. Latter. he has no choice but to marry Du Juan, who has taken Yi Yi with her. In order to prevent the truth from being revealed, Du Juan lies that Yi Yi and Tong Siji are siblings. Yi Yi is so distressed that he lies about not loving Siji and gets engaged to Xiao Xia. But at the wedding, Kangsheng sees a picture of Xiao Xia and Siji's mother. When he finally learns the truth, Siji and Kangsheng reunite, and Du Juan pays a huge price for the lie. After learning all the facts, Yi Yi also finally appreciates Siji's self-respect and strength and is determined to pursue Tong Siji again, and they begin a new journey in life.

2015-03-29

#7

Urban, Romance, Family

Jia Qing, Zhang Xiaolong

Law student Li Xiaxi takes a part-time job to pay off the debts of her father Li Guoliang, whose business has failed. She works as a tutor at the home of Jiang Tianhao, the CEO of Han Yi Group, and falls in love with Jiang Yibin, the son of the Jiang family. Li Guoliang steals Xia Xi's tuition money saved by his wife Huiqin to buy lottery tickets. Huiqin dies after learning that. Unable to forgive her father, Xia Xi runs away from home and agrees to Yibin's marriage proposal, but her disappointment with her father leads her to lie to the Jiang family that she is an orphan. Li Guoliang learns the truth and regrets it. He is determined to care for his daughter secretly and vows never to drag her down. Three years later, Guoliang, who has been secretly visiting his daughter, accidentally saves Yibin who has been involved in a car accident. When Yibin learns the truth, he is so upset that he wants to divorce Xiaxi. When Guoliang reveals the reason to Yibin, Xiaxi finally understands her father's patience and dedication over the past three years, and Yibin understands the pain behind Xiaxi's pride. In the end, Xiaxi, with the help of Guoliang, walks in the aisle to marry Yibin again.

2015-03-17

#8

Historical, Wuxia, Suspense

Zhang Han, Mickey He, Yang Yang

In the middle of the Ming Dynasty, Zhuge Zhengwo led four of his men, Leng Xue, Wu Qing, Zhui Ming, and Tie Shou, to protect the capital. Leng Xue rescues a runaway girl, Chu Limo, and hides her in the house of the Marquis. Later, Zhuge Zhengwo discovers Limo's mind-reading skills and keeps her in the mansion to train her. Leng Xue and Limao are at first at odds with each other and misunderstandings persist, but after many hardships, they fall in love and eventually come together. The Lord An Shigeng is bent on eliminating dissent and creating chaos and regards the Four Great Constables as his sworn enemies. Ji Yaohua, a female constable, has a crush on Leng Xue and is jealous of Limo, who is then used by An Shigeng. The four constables join forces against An Shigeng.

2014-07-02

#9

Historical, Romance, Fantasy

Yang Mi, Li Yifeng

During the Tang Dynasty, Baili Tusu, a disciple of Zi Yin Zhen Ren, has a mysterious evil spirit in his body, which he suppressed with the Fenji Sword. He befriends Ouyang Shaogong and Fang Lansheng when he is killing bandits at the Fanyun Fortress. Shaogong is a disciple of Qing Yu Tan. When the elder Lei Yan usurps the throne, Shaogong escapes and looks for the whereabouts of the "Yu Heng". As Shaogong is making an elixir to revive the dead, Tusu thinks that he can save his mother's life, so he goes with Shaogong. On his way to find Yu Heng, Tusu befriends Feng Qingxue and Xiang Ling. The story goes on. Hong Yu is dispatched by Ziyin Zhen to protect Tusu and save him from many dangers. Shaogong makes an elixir and Tu Su's mother wakes up. Tusu learns that she was hurt by Shaogong. Lei Yan sends his men to capture Shaogong and instigate him to work together for a great cause. Shaogong uses Lei Yan's trust to develop a poison to kill Lei Yan, while secretly planning to use Yu Heng to subdue Tusu and restore the cause of Penglai. When Fang Lansheng discovers Shaogong's plot, Tusu breaks the seal and goes to Penglai with the others to confront Shaogong. Shao Gong is killed. In the end, Fang Lansheng, Hong Yu, and the others find their own way, and Tusu and Feng Qingxue get together as well.
Jia Qing Movies List
2022-09-30

#1

Drama

Li Bingbing, Huang Xiaoming, Feng Shaofeng

On April 30th, 2021, a 7-year-old boy had his arm crushed by a tractor and urgently needed to be transferred to Urumqi for an arm reattachment surgery. Local doctors informed that the surgery had to be completed within 8 hours, otherwise the cells would die and treatment would be impossible. Thus, a race against time rescue mission began.

2018-06-29

#2

Action, Adventure, Suspense

Li Yifeng, Zhou Dongyu

Zheng Kaisi, burdened with millions of debts due to being deceived by a friend, faces his seriously ill mother and Liu Qing, his childhood sweetheart who has been waiting for him faithfully. He determines to board the "Fate" cruise ship to change his life of mediocrity. As long as he can win in the games on the ferry, he will have a chance to clear his debts and provide a better life for his family. The game seems simple, with participants using playing cards marked with "rock, paper, scissors" as props to win the star symbols from their opponents. However, the ruthless gamblers on the cruise ship engage in relentless cheating and competition, exposing the selfishness and cruelty of human nature. With layers of deception and hidden schemes, the game ultimately devolves into an "animal world" arena of savage competition.
Related Posts