Swords of Legends – Yang Mi, Li Yifeng
Swords of Legends is a historical romantic Xianxia drama co-directed by Liang Shengquan and Huang Junwen, starring Yang Mi, Li Yifeng, Gillian Chung, Qiao Zhenyu, Zheng Shuang, and Ma Tianyu.
The drama is adapted from the single-player game "Gu Jian Qi Tan: Qin Xin Jian Po Jin He Zai / 古剑奇谭:琴心剑魄今何在". It tells the story of Han Yunxi, a young man in the Wumeng Spirit Valley, suffering from the tragedy of his clan's destruction, who loses his memory and changes his name to Baili Tusu, and then meets Feng Qingxue, Ouyang Shaogong, Fang Lansheng, and others.
Details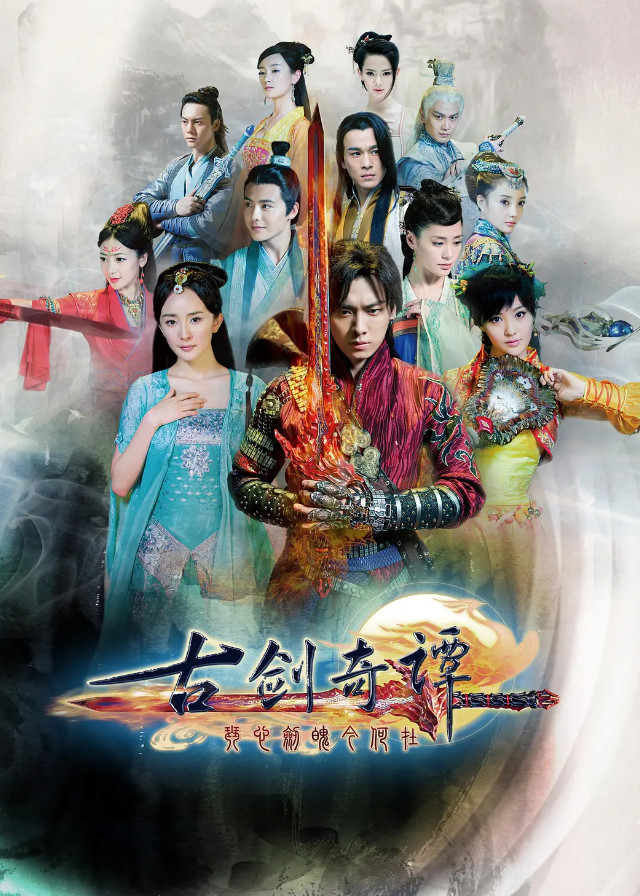 English Title: Swords of Legends
Chinese Title: 古剑奇谭
Genre: Historical, Romance, Fantasy, Wuxia
Tag: Xianxia, Tang Dynasty, Martial Arts, Tragedy, Adapted From A Game
Episodes: 50
Duration: 45 min.
Director: Liang Shengquan, Huang Junwen
Writer: Shao Xiaoyi, Zhu Feng
Producer: Zhong Junyan, Jiang Xinguang, Lin Guohua
Product Company: H&R CENTURY PICTURES, ENLIGHT MEDIA
Released Date: 2014-07-02
Broadcast Website: China Zone, Viki
Cast
Synopsis
During the Tang Dynasty, Baili Tusu, a disciple of Zi Yin Zhen Ren, has a mysterious evil spirit in his body, which he suppressed with the Fenji Sword.
He befriends Ouyang Shaogong and Fang Lansheng when he is killing bandits at the Fanyun Fortress.
Shaogong is a disciple of Qing Yu Tan. When the elder Lei Yan usurps the throne, Shaogong escapes and looks for the whereabouts of the "Yu Heng".
As Shaogong is making an elixir to revive the dead, Tusu thinks that he can save his mother's life, so he goes with Shaogong.
On his way to find Yu Heng, Tusu befriends Feng Qingxue and Xiang Ling. The story goes on.
Hong Yu is dispatched by Ziyin Zhen to protect Tusu and save him from many dangers.
Shaogong makes an elixir and Tu Su's mother wakes up. Tusu learns that she was hurt by Shaogong.
Lei Yan sends his men to capture Shaogong and instigate him to work together for a great cause. Shaogong uses Lei Yan's trust to develop a poison to kill Lei Yan, while secretly planning to use Yu Heng to subdue Tusu and restore the cause of Penglai.
When Fang Lansheng discovers Shaogong's plot, Tusu breaks the seal and goes to Penglai with the others to confront Shaogong. Shao Gong is killed.
In the end, Fang Lansheng, Hong Yu, and the others find their own way, and Tusu and Feng Qingxue get together as well.
Reviews
You May Also Like
Related Posts