Yang Mi (Mini Yang) Profile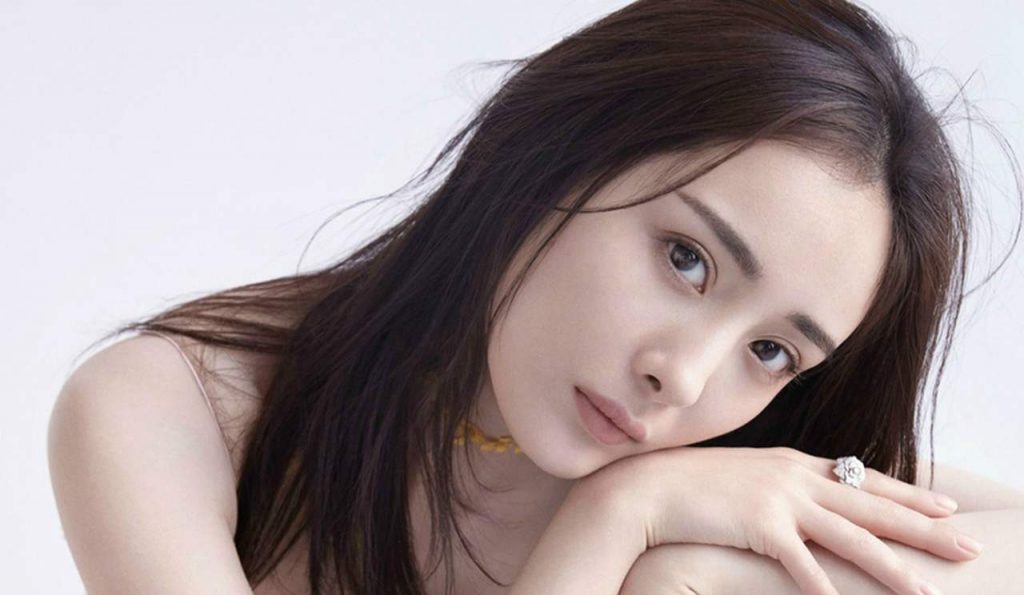 Yang Mi(Mini Yang, 杨幂), born on September 12, 1986, in Beijing, is an actress, singer, and producer.

She made her acting debut in the historical television series "Tang Ming Huang" in 1993.

In 2006, She rose to prominence with her role in "The Return of the Condor Heroes". In 2011, she won widespread attention with the time-travel drama "Palace".
Basic Info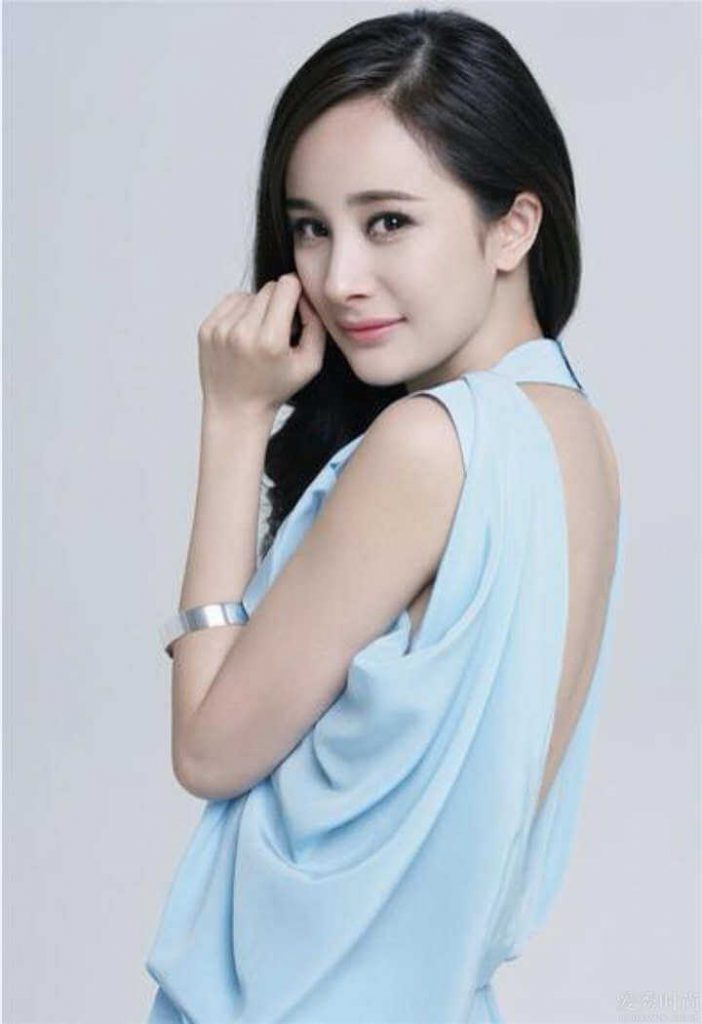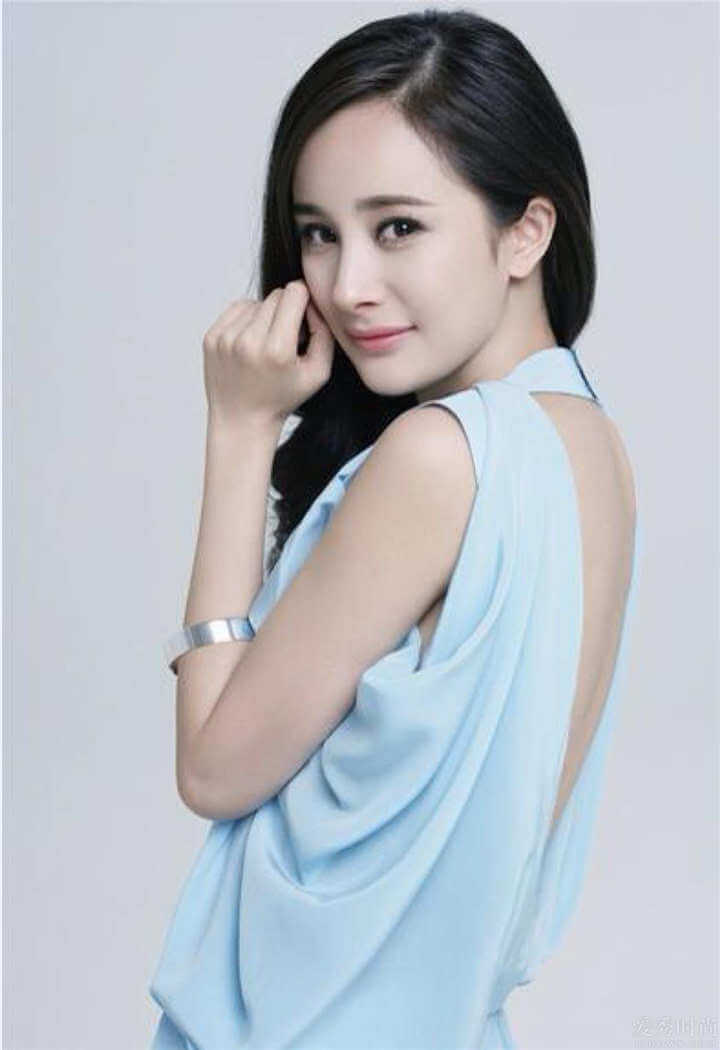 Stage Name: Yang Mi
English Name: Mini
Birth Name: Yang Mi(杨幂)
Nicknames: Mi Mi, Hu Li(Fox), Xiao Mi, Da Mimi
Birthday: September 12, 1986
Place of Birth: Beijing
Zodiac Sign: Virgo
Height: 166.5
Weight: 47kg
Blood Type: B
Fandom Color: Green
Fandom's Name: Mi Feng(Bee)
Fanchant: xún xún mì mì ,bú lí bú qì (寻寻幂幂,不离不弃)
Weibo: 杨幂
Instagram: @yangmimimi912
Facts
Her agency is JayWalk Yang Mi Studio.
Education: she studied acting at the Beijing Film Academy.
Liu Kaiwei is her ex-husband.
She has a daughter called Noemie.
She likes to play ping pong, badminton, swimming, and skating.
Her favorite colors are pink, black, white, purple, and green.  
She likes Naruto's Kakashi.
Her favorite singers are Nicholas Tse, Stefanie Sun, Angela Chang, and Fish Leong.
She likes supernatural horror movies.
Yang Mi can play the zither.
Her Favorite fruits are durian, grapes, and dragon fruit.
She can't eat spicy food.
She's very ticklish.
Yang Mi drinks honey water every morning.
She loves cats. She's taken in a few strays.
She likes to play games, especially Arena Of Valor.
Yang Mi doesn't care what others say, she determined to do the thing she wants.
Films
A Writer's Odyssey(刺杀小说家)(Tu Ling)(2021)
Liberation(解放了)(He Xiuping)(2019)
Baby(宝贝儿)(Jiang Meng)(2018)
Brotherhood of Blades II: The Infernal Battlefield(绣春刀·修罗战场)(Bei Zhai)(2017)
Reset(逆时营救)(Xia Tian)(2017)
L.O.R.D: Legend of Ravaging Dynasties(爵迹)(Shen Yin)(2016)
Kung Fu Panda 3(功夫熊猫3)(Mei Mei)(2016)
Fall in Love Like a Star(怦然星动)(Tian Xin)(2015)
The Witness(我是证人)(Lu Xiaoxing)(2015)
Cities in Love(恋爱中的城市)(Zi Tong)(2015)
Tiny Times 4(小时代4:灵魂尽头)(Lin Xiao)(2015)
You Are My Sunshine(何以笙箫默)(Zhao Mosheng)(2015)
Tiny Times 3(小时代3:刺金时代)(Lin Xiao)(2014)
The Breakup Guru(分手大师)(Ye Xiaochun)(2014)
Snow Blossom(大寒桃花开)(Taohua Kai)(2014)
Saving Mother Robot(玛德2号)(Primary School Teacher)(2013)
Tiny Times 2(小时代2:青木时代)(Lin Xiao)(2013)
Tiny Times(小时代)(Lin Xiao)(2013)
All for Love(三个未婚妈妈)(Xiao Ma)(2012)
Holding Love(Hold住愛)(Zhou Jing)(2012)
The Bullet Vanishes(消失的子弹)(Xiao Yunque)(2012)
Wu Dang(大武当之天地密码)(Tianxin)(2012)
Painted Skin: The Resurrection(画皮II)(Que'er)(2012)
On My Way(跑出一片天)(Xie Zi)(2012)
Love in the Buff(春娇与志明)(Shang Youyou)(2012)
Perfect Two(新天生一对)(Fang Jiawei)(2012)
All's Well, Ends Well 2012(八星抱喜)(Chen Sisi)(2012)
East Meets West 2011(东成西就2011)(Yang Mi)(2011)
Mysterious Island(孤岛惊魂)(Shen Yilin)(2011)
The Door(门)(Wenxin)(2007)
Beijing Fairytale(北京童话)(Zhu Zhu)(2005)
Singer(歌手)(Xiaoxia's cousin)(1997)
Heroes' Calamities(英雄劫)(Mr Su's daughter)(1993)
King of Beggars(武状元苏乞儿)(Beggar So's daughter)(1992)
Television Series
She and Her Perfect Husband(爱的二八定律)(Qin Shi)(TBA)
Novoland: Pearl Eclipse(斛珠夫人)(Ye Haishi / Fang Haishi)(2021)
Storm Eye(暴风眼)(An Jing)(2021)
Eternal Love of Dream(三生三世枕上书)(Bai Qian)(2020)
The Great Craftsman(筑梦情缘)(Fu Hanjun)(2019)
Legend of Fuyao(扶摇)(Fuyao)(2018)
Negotiator(谈判官)(Tong Wei)(2018)
Eternal Love(三生三世十里桃花)(Bai Qian / Su Su / Si Yin)(2017)
The Interpreter(亲爱的翻译官)(Qiao Fei)(2016)
V Love(微时代之恋)(Luo Yi)(2014)
Swords of Legends(古剑奇谭)(Feng Qingxue)(2014)
The Four Scholars in Jianghan(江南四大才子)(Madame Tang)(2014)
A Clear Midsummer Night(盛夏晚晴天)(Xia Wanqing)(2013)
Diors Man 2(屌丝男士2)(Producer)(2013)
Legend of the Military Seal(虎符传奇)(Concubine Ru)(2012)
Ru Yi(如意)(Ru Yi)(2012)
Palace II(宫锁珠帘)(Luo Qingchuan / Hua Ying)(2012)
Beijing Love Story(北京爱情故事)(Yang Zixi)(2012)
Beauty World(唐宫美人天下)(Qingluan)(2011)
Symphony of Fate(命运交响曲)(Hao Anqi)(2011)
Expressway of First Empire(大秦直道)(Princess Ling)(2011)
Met As Strangers, Once Acquainted(相逢何必曾相识)(He Meiji)(2011)
The Four Brothers of Peking(新京城四少)(Yin Baixue)(2011)
Judgement of Hong Wu(洪武大案)(Cai Jue)(2011)
Painted Skin(画皮)(Xiao Hong)(2011)
Palace(宫)(Luo Qingchuan / Hua Ying)(2011)
We Are a Family(我们是一家人)(Xia Jiajia)(2011)
The Legend of the Twelve Chinese Zodiacs(十二生肖传奇)(Qing Li)(2011)
Jump With Joy(窈"跳"淑女)(Zha Ning)(2011)
My Bratty Bride(刁蛮新娘)(Yan Xiaoman)(2010)
The Dream of Red Mansions(红楼梦)(Qing Wen)(2010)
Beauty's Rival in Palace(美人心計)(Mo Xueyan)(2010)
Detective Di Renjie – Prequel(神探狄仁杰前传)(Ling Long)(2010)
Chinese Paladin 3(仙剑奇侠传3)(Tang Xuejian / Xiyao)(2009)
Dark Fragrance(暗香)(Miss Xiaojin)(2009)
The Prince's Education(上书房)(Dun'er)(2008)
Beautiful Life(笑着活下去)(Cheng Xiaonuo)(2007)
Wang Zhaojun(王昭君)(Wang Zhaojun)(2007)
The Return of the Condor Heroes(神雕侠侣)(Guo Xiang)(2006)
Strange Tales of Liaozhai(聊斋)(Nie Xiaoqian)(2005)
Days and a Bureau(天和局)(Zhu Yuqiu)(2005)
Shuang Xiang Pao(双响炮)(daughter in-law)(2004)
The Story of a Noble Family(红粉世家)(Li Xiaotao)(2004)
Monkey Doll(猴娃)(Nannan)(1993)
Tang Ming Huang(唐明皇)(young Princess Xianyi)(1993)
TV Shows
Great Escape 2(密室大逃脱2)(2020)
China's Got Talent(中国达人秀)(2019)
Great Escape(密室大逃脱)(2019)
The Coming One 2(明日之子)(2018)
The Coming One(明日之子)(2017)
Takes a Real Man 2(真正男子汉第二季)(2016)
Activity
Discussions tagged with 'YangMi'
Viewing 1 - 2 of 2 discussions
---
Any content to add or anything want to know about Yang Mi, welcome to contact us or leave a comment below.