Wallace Chung (钟汉良) Profile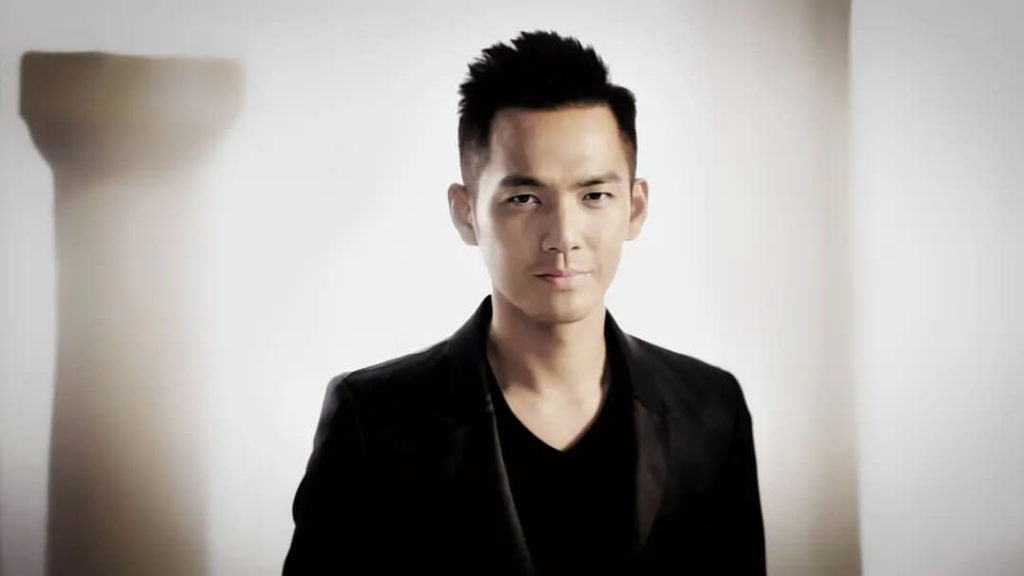 Wallace Chung (Zhong Hanliang, 钟汉良), born on November 30, 1974, in Hong Kong, China, is a Chinese actor, singer, and dancer.

He debuted on Hong Kong TVB in 1993 and released his first album "OREA" in Taiwan in 1995. Major works: The Magic Blade(2012), Best Time(2013), My Sunshine(2015), The Sword, and The Brocade(2021).
Basic Info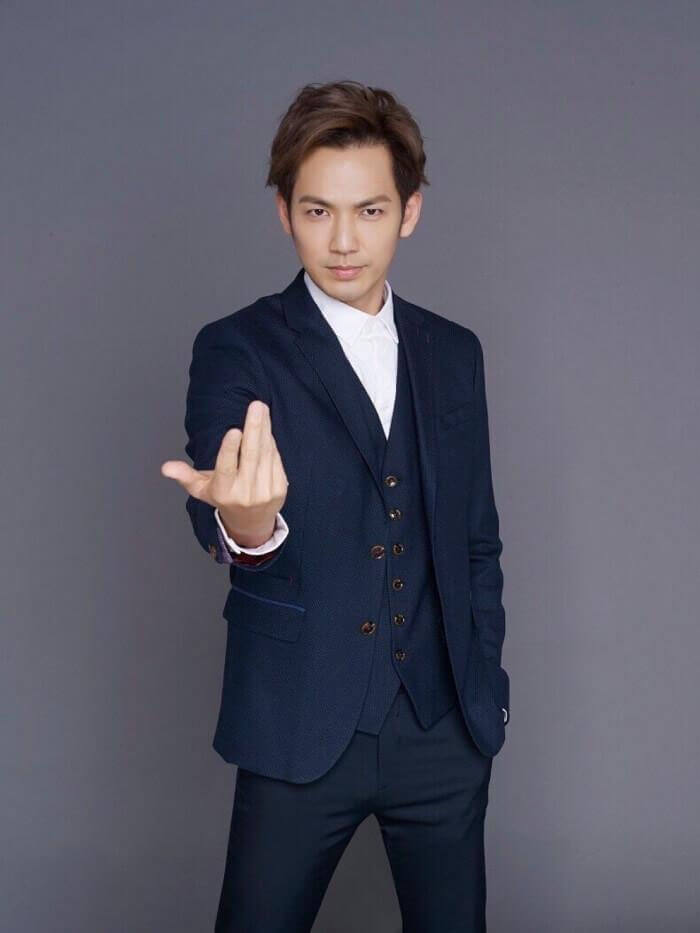 Stage Name: Wallace Chung
Chinese Name: Zhong Hanliang(钟汉良)
Nicknames: Xiao Wa, Little Sun
Birthday: November 30, 1974
Place of Birth: Hong Kong
Zodiac Sign: Sagittarius
Height: 183cm
Weight: 70kg
Blood Type: A
Fandom Name: Liang Min
Instagram: gogowallace2018
Weibo: 钟汉良
Facts
His agent is Shanghai Cornucopia Television Culture Media.
Education: Chung graduated from the Hong Kong TVB Dance Training Course.
Family Members: parents, two older sisters, and one younger sister.
It's said that Wallace Chung married her wife Rita Xie Yihua at 2012, and has a daughter, but he didn't choose to make it public.
He started learning to dance at the age of 13.
Favorite Food: salad.
Likes to play tennis, running and swimming.
Likes photography and reads books.
He is afraid of cockroaches.
Likes to watch movies.
Favorite Actor: Leslie Cheung, Natalie Portman, Simon Yam.
Favorite Singer: Alan Tam, Anita Mui, Micheal Jackson, Usher.
Favorite Season: spring.
Favorite Color: pink, black, white, grey.
Favorite Animals: tigers, horses, dogs.
He wants to travel to the North Pole, the Sahara Desert, Tibet.
Prefers coffee over teas.
Prefers sports shoes over leather shoes.
He can speak Mandarin, English, Cantonese, Taiwanese.
When he's alone, he will read a script or do nothing, or go to a hot spring in the mountains with friends.
Films
Adoring(宠爱)(Li Xiang)(2019)
Liberation(解放了)(Yao Ji)(2019)
Three(三人行)(Cheung Lai-shun)(2016)
Bounty Hunters(赏金猎人)(Wang Boyou)(2016)
Tik Tok(惊天大逆转)(Guo Zhiyong / Guo Zhihua)(2016)
The Wasted Times(罗曼蒂克消亡史)(Dance instructor)(2016)
Monster Hunt(捉妖记)(Ge Qianhu)(2015)
The Continent(后会无期)(A Lv)(2014)
Girls(闺蜜)(Lin Jie)(2014)
Meet Miss Anxiety(我的早更女友)(Liu Chong)(2014)
To Love God(爱神来了)(Si Song)(2013)
Drug War(毒战)(Guo Weijun)(2013)
Secret Garden(秘密花园)(Jin Zhuyuan)(2012)
Evening of Roses(夜玫瑰)(Ke Zhihong)(2009)
Huo Xian Zhui Xiong(火线追凶)(Detective Zhong Lang)(2009)
Duel for Love(斗爱)(Chu Sinan)(2008)
Forever Young(今生有约)(nan)(2000)
Another(别恋)(Zhou Han)(1998)
Bad Girl Trilogy(恶女列传)(Liang)(1998)
Love Is Not a Game But a Joke(飞一般爱情小说)(Leslie)(1997)
Fight or Die(英雄向后转)(Lin Zongguan)(1997)
Hi Sir(超级班长)(Dong Zhenwu)(1996)
Television Series
The Sword and The Brocade(锦心似玉)(Xu Lingyi)(2021)
Healing Love(幸福的理由)(Fang Hao Sheng)(2020)
Memories of Love(一路繁花相送)(Lu Fei)(2018)
All Out of Love(凉生,我们可不可以不忧伤)(Cheng Tianyou)(2018)
General and I(孤芳不自赏(Chu Beijie)(2017)
My Sunshine(何以笙萧默)(He Yichen)(2015)
The Stand-in(十月围城)(Li Chongguang/Wang Asi)(2014)
The City of Warriors(勇士之城)(He Pingan)(2014)
Best Time(最美的時光)(Elliott Lu)(2013)
The Demi-Gods and Semi-Devils(天龙八部)(Qiao Feng / Xiao Feng)(2013)
The Magic Blade(天涯明月刀)(Fu Hongxue)(2012)
Imminent Crisis(一触即发)(Yang Muchu / Yang Muci)(2011)
No Choice(别无选择)(Qi Tianbai)(2010)
Under the Bodhi Tree(菩提树下)(Guan Houpu)(2010)
Undercover(内线)(Liang Dongge)(2009)
Let's Dance(不如跳舞)(Luo Peng)(2009)
Too Late to Say Loving You(来不及说我爱你)(Murong Feng)(2009)
King of Shanghai(上海王)(Yu Qiyang (A'qi))(2009)
Royal Tramp(鹿鼎记)(Kangxi Emperor)(2008)
The Patriotic Knights(侠骨丹心)(Li Nanxing)(2007)
Rose Martial World(玫瑰江湖)(Mu Sheng)(2007)
Secret History of Kangxi(康熙秘史)(Nalan Xingde)(2006)
The Midnight Sun(午夜陽光)(Yu Youhe)(2005)
Treacherous Waters(逆水寒)(Gu Xizhao)(2004)
Mo Jie Zhi Long Zhu(魔界之龙珠)(Lu Yi)(2004)
Hi! Working Girl(Hi!上班女郎)(Johnny)(2003)
Secretly in love with you(偷偷愛上你)(Chiang Cheng-fei)(2002)
The Four Detective Guards(四大名捕会京师)(Chaser)(2002)
Feng Chen Hu Die(風塵舞蝶)(Bao Wangchun)(2001)
Meteor Garden(流星花園)(Song)(2001)
Qian Si Wan Lu(千絲萬縷)(Han Yuntian)(2001)
Sweetheart(上錯樓梯睡錯床)(Hsu Kuo-tai)(2000)
Windstorm(白手風雲)(Chu Yun)(1999)
Detective Investigation Files(刑事偵緝檔案)(Lam Yan-chi)(1995)
Conscience(第三類法庭)(Cham Wang-leung)(1994)
Journey of Love(親恩情未了)(Cheung Ka-keung)(1994)
The Chord to Victory(少年五虎)(Kenny Bee)(1993)
Mind Our Own Business(開心華之里)(Siu Kwong-wai)(1993)
Variety Shows
Street Dance of China – Super X(这就是街舞第三季)(2020)
Back To High School(我去上学啦第一季)(2015)
The Amazing Race China(极速前进第一季)(2014)
Dancing with Stars(武林大会)(2006)
Super Girl(超级女声)(2005)
K-100(1994)
Activity
---
Any content to add or anything want to know about Wallace Chung, welcome to contact us or leave a comment below.