The Emperor's Love – Wallace Chung, Crystal Yuan
The Emperor's Love is a historical romantic drama directed by Fu Cexin, starring Wallace Chung, Crystal Yuan Bingyan, co-starring Gu Jiacheng, Zhang Yue, Jeffrey Dong Youlin, and Du Yuchen.

The drama is based on the long ancient novel "王的女人谁敢动 / Wang De Nu Ren Shui Gan Dong", which tells the love story between the powerful "God of War" Zhan Qingcheng and Ai Qinghuan, an intern doctor who time travels to the parallel time and space.
Details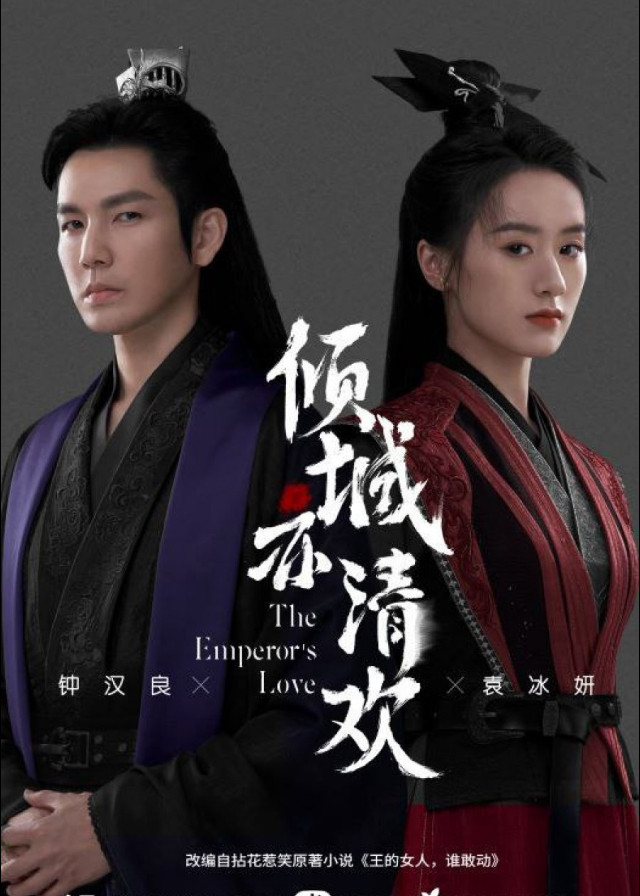 English Title: The Emperor's Love
Chinese Title: 倾城亦清欢
Genre: Historical, Romance, Fantasy
Episodes: 36
Duration: 45 min.
Director: Fu Cexin
Writer: Fan Jing, Jiang Lihua, Guan Shuo
Producer: Shao Wenyi
Product Company: iQIYI
Released Date: -
Broadcast Website: iQIYI
Cast
Synopsis
He was the king's uncle who can plan his strategy but was dying soon, but also the master of "Tian Zun Men", the mysterious sect of the Jianghu.
She was the first daughter of the Feng family who pretended to be crazy and foolish for self-preservation, but also a modern mature, and wise straight-A student with excellent medical skills.
The changing identity of the characters, coupled with the power of the court's trickery and strategy, the fast life of Jianghu, and the cruelty of the battlefield, this drama shows the righteousness of the family and the country but also integrates the love story.
Reviews
You May Also Like
Related Posts