General and I – Wallace Chung, Angelababy
General and I is a historical wuxia romantic drama directed by Ju Jueliang and co-starring Wallace Chung, Angelababy, Gan Tingting, Sun Yizhou, Yu Bo, and Madina.

The drama is based on the novel of the same name by Feng Nong, which tells the love story of Chu Beijie, the god of war, the Zhenbei Lord of Jin, and Bai Pingting, the intelligent "female Zhuge" of Yan, in a chaotic world with frequent wars and uncertainties.
Details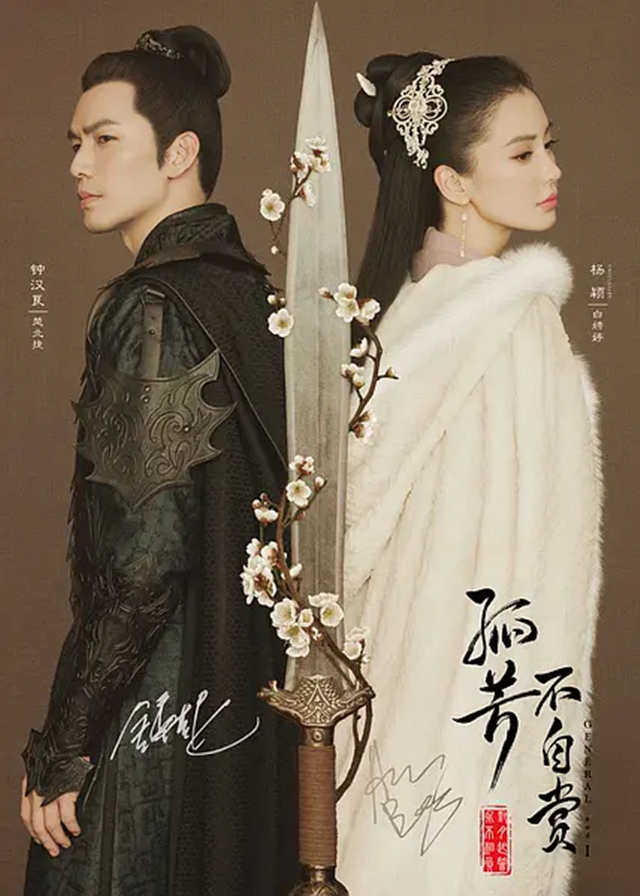 English Title: General and I
Chinese Title: 孤芳不自赏
Genre: Historical, Romance, Wuxia, Political
Tag: Strong Female Lead, Enemies to Lovers, Love Triangle, Steamy Kiss, Male Chases Female First, Smart Female Lead
Episodes: 62
Duration: 45 min.
Director: Ju Jueliang
Writer: Zhang Yongchen, Ji'an Studio
Producer: Zhao Jian'ou, Shao Wenyi
Product Company: HUACE FILM&TV
Released Date: 2017-01-02
Broadcast Website: Croton MEGA HIT, Viki
Cast
Synopsis
The four kingdoms of Jin, Yan, Liang, and Bailan were at war, and Jin was the strongest country. Chu Beijie, the Zhenbei Lord of Jin, was so brave and skillful in martial arts that the other three kingdoms were scared.
When Jin and Yan were at war, the family of Jing'an Lord of Jin was destroyed overnight.
Bai Pingting, the maid, and He Xia, the young Jing'an lord, were separated while fleeing.
Chu Beijie encountered Bai Pingting and recognized her as the benefactor he has been looking for for years. They fell in love with each other.
But because of their different positions, they were destined to have a bumpy road in their relationship.
Although their love was deep, there were many obstacles, including the suspicion of the King of Jin, the provocations of the young Jing'an Lord, He Xia, and the chaotic world with four countries in constant strife.
In front of all the difficulties, Chu Beijie never changed his heart, silently guarded in the love field; on the battlefield, he teamed up with Bai Pingting to defeat He Xia, successfully preventing a war that caused a lot of damage to the lives of people.
They jointly guarded the peace of the world!
Reviews
You May Also Like
Related Posts