My Sunshine – Wallace Chung, Tiffany Tang
My Sunshine is an urban romantic drama directed by Liu Junjie, starring Wallace Chung and Tiffany Tang Yan.

The drama is adapted from Gu Man's novel of the same name, mainly telling the love story of He Yichen and Zhao Mosheng, a story of persistence in waiting and loving each other.
Details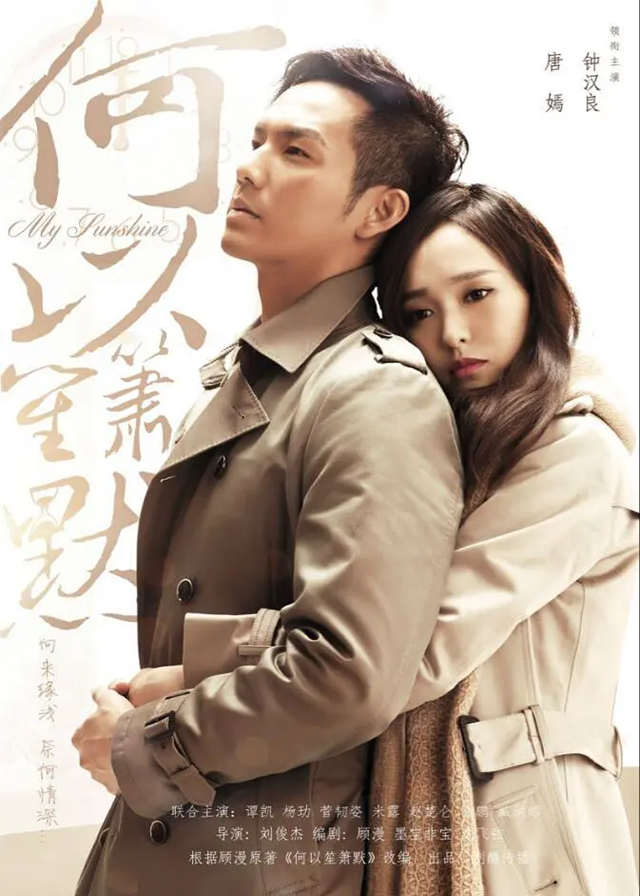 Cast
Synopsis
In her college days, Zhao Mosheng fell in love at first sight with He Yichen, a talented student in the law department of the University of C.
The cheerful and straightforward girl chased after him in a different way, attracting his attention. A pure school love grew quietly.
However, He Yichen's foster family's sister He Yimei took the courage to declare war on Zhao Mosheng.
When Zhao Mosheng went to seek confirmation from He Yichen, she was surprised to get a cool response from He Yichen.
Mistakenly believing that He Yichen and He Yimei were together, Zhao Mosheng despondently complied with her father's arrangement and went to the United States for further studies.
Seven years later, Zhao Mosheng, who had become a photographer, came back and once again met the man she could not forget, He Yichen.
Seven years, crossed in the middle of them, there were the facts that Zhao Mosheng has been forced to marry in the United States due to life, infatuated ex-husband Ying Hui, the feud of their fathers more years ago.
But these did not let the pair of lovers continue to miss each other, they more understood the true feeling for each other over the years in a variety of misunderstandings and reality tests.
Reviews
You May Also Like
Related Posts