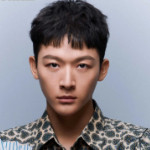 Zhang Wanyi dramas, movies, and TV shows list contains the best TV series, films of Zhang Wanyi and the ongoing and upcoming shows. The list will be updated continuously, bookmark this list to get the latest tv shows of Zhang Wanyi.
Zhang Wanyi Dramas List
#1

Urban, Romance, Drama

Zhang Wanyi, Sun Yi

Xu Nuo and Zhao Jin, two older youths, are also forced by their parents to get married, advised by friends and relatives, and urged by matchmakers to get married. The misunderstandings of their friends and the obstruction of their parents have made their love face all kinds of bumps in the road. Zhao Jin's meticulous care for Xu Nuo makes Xu Nuo feel the warmth and firmness she has not felt for a long time, regaining her confidence and desire for love, integrating this love into her floral creations, and becoming a famous florist. Xu Nuo's appearance also gradually soothed Zhao Jin's years of love wounds, so that Zhao Jin felt a long-lost happiness. Through their true love for each other, the two overcame many difficulties and obstacles, knew each other, loved each other, grew up together, and walked into the hall of marriage hand in hand.

#2

Historical, Romance, Drama

Wang Churan, Zhang Wanyi

The clever and decisive Liu Miantang, as the first lord of Yangshan, led the people of Yangshan to punish the wicked, promote goodness, and uphold justice. However, he suffered serious injuries under the attack of various evil forces and was rescued by Cui Xingzhou, the Prince of Huaiyang. When Liu Miantang woke up, she had no memory of Yangshan, mistaking Cui Xingzhou for her husband Cui Jiu. With extraordinary courage and wisdom, she opened a porcelain shop and helped create a successful porcelain brand in the town, which thrived. The court appointed Cui Xingzhou to go to Jinjia Pass, and to protect Liu Miantang from any harm, Cui Xingzhou left a farewell letter and departed. Liu Miantang stood by him, and together they supported the rear, fought enemy forces, and suppressed bandits. They worked in harmony, guarding the frontier, and finally came together as a true couple. However, their identities were exposed, and their relationship faced another test, but they faced it honestly after enduring hardships. In the difficult times, the couple helped the grandson of the emperor, Zi Yu, eliminate the rebels and stabilize the court, finally living a sweet and peaceful life.

#3

Historical, Romance, Drama

Zhang Wanyi, Ren Min

Luo Yining, a daughter of the Luo family who grew up in a separate mansion, was never bound by strict rules and customs. She couldn't bear to see the bullying faced by "Third Brother" Luo Shenyuan and extended her help multiple times. Gradually, she discovered that Luo Shenyuan, despite appearing down and out, was actually talented in both literature and martial arts. Having suffered from emotional pain, Luo Yining no longer wanted to be confined to the mansion or controlled by others. She aspired to break free from old norms and use her own strengths to open a shop and become independent. In the dire circumstances of the Luo family, Luo Shenyuan, who had been seeking the truth behind his mentor's false accusation, tragically passed away. He had always been on the quest for justice. Grateful for the warmth that Luo Yining brought to his life, Luo Shenyuan wholeheartedly supported her when she faced difficulties in her business venture. Luo Yining also gradually understood the significance of the mentor to Luo Shenyuan. As their relationship deepened, love blossomed between them. With Luo Shenyuan's help, Luo Yining not only brought the culprit who harmed her birth mother to justice but also managed her shop with great efficiency. Encouraged by Yining, Luo Shenyuan participated in the imperial examinations and emerged as the top scholar, uncovering the truth behind the past injustice. In the end, the two successfully cleared their mentor's name, brought the mastermind to justice, and embarked on a worry-free and peaceful life together.

2023-11-17

#4

Urban, Medical, Drama

Zhang Wanyi, Jiang Peiyao

Chen Hui, a young doctor who was born with a communication disorder, studied at Puyun Hospital. Although Chen Hui has emotional retardation, he often uses his unique perspective and treatment ideas to solve problems in critical situations and even inspire his colleagues in time, becoming a driving force for these "ordinary" doctors to reflect on themselves and examine their self-worth. The drama series uses the fantastic doctors as a guide, providing viewers with a detailed picture of the tragedies and joys that occur in the hospital.

2023-08-27

#5

Family, Drama

Zhang Wanyi, Guo Tao, Liu Lin

From 1998 to 2015, it was a period of tremendous transformation in China's forestry sector. During this time, Gu Changshan adopted his fallen comrade's son, Xingjie. After much consideration, Gu's family ultimately decided to support Xingjie's further education. The wave of job layoffs concluded with some of the younger generation leaving first, while those who remained, under Gu Changshan's leadership, embarked on establishing "family ecological forests" to temporarily address their livelihood crisis. By 2007, a new turning point arrived with a focus on ecological protection and improving people's lives. The project to relocate inhabitants from remote mountainous areas began. The 923 Work Team once again faced the proposition of moving elsewhere. Xingjie was also drawn back to the mountains. After resolving family crises, he took on the task of mobilizing the migration efforts and found his own sense of purpose within it. Determined to stay and shoulder the mission of forestry reform, he decided to remain. Subsequently, in the context of comprehensive logging restrictions in 2014 and 2015, Xingjie actively responded to the call of "Preserving the green mountains and clear waters is more valuable than gold and silver mines." With his family and many more residents of the forested region, he set off towards a better new life.

2023-07-24

#6

Historical, Fantasy, Romance

Yang Zi, Zhang Wanyi, Deng Wei

In ancient times, humans, gods, and demons lived together, and there were three kingdoms, Shennong, Xuan Yuan, and Gao Xin. After a hundred years of hardships, Jiu Yao(Xiao Yao), the leader of Gao Xin, who was stranded in the wilderness, not only lost her identity, but also his appearance, and settled in Qingshui Town. She lived a life of unrestrained recklessness by commenced her medical career. Xiao Yao's cousin, Prince Xuan Yuan, is a very tolerant man, he traveled all over the wilderness to find Xiao Yao and came to Qingshui Town. The days in Qingshui Town were simple and warm. Wen Xiaoliu accidentally saved the dying Prince Tu Shanjing of Qing Qiu. gradually had an affection for each other. Wen Xiaoliu and Xiang Liu, a nine-headed demon, acquainted with each other and became friends. Wen Xiaoliu and Cang Xuan met again, but they were unable to recognize each other. After several twists and turns, she finally identified with Cang Xuan and restored her real identity. In order to unify the world, Xuan Cang gave up his personal love and took the throne. After Xiang Liu died in battle and Xiao Yao helped Xuan Cang complete his great work, then she and Tu Shanjing retired to Jianghu. Xu Cang devoted all his efforts to managing the country because he knew that as long as the world is peaceful, his Xiao Yao will be able to be happy and healthy.

2022-12-13

#7

Military, Drama

Zhang Wanyi, Fu Dalong, Gai Yuexi

After completing his mission during a live-fire drill against all odds, Air Force Captain Qin Lang is sent to modify tanker airplanes. In Jiangcheng, Qin Lang meets Feng Lei, an air force colonel who has been removed from his post due to an accident. During the training period, they often "fight" with each other. After an accident, Feng Lei discovers that Qin Lang has a serious psychological problem with right engine stopping in the air, and he tries to get him to overcome his psychological fears by various means. When the neighbouring country is in turmoil, our army is attacked by terrorists and the plane is hit by an enemy missile, Qin Lang overcomes his psychological fear, onewheel landing to save the people and the plane. In the end, Qin Lang is able to modify the K-type aircraft as he wished and also gains love. Captain Feng Lei also has a new understanding of family, friendship and love during his time with Qin Lang.

2021-08-17

#8

Family, Drama, Life

Bai Yu, Song Zu Er, Mao Xiaotong

When Qiao family's mother passed away while giving birth to her fifth child, Qiao Qiqi, as their father, Qiao Zuwang, was a rough and selfish man, Qiao Yicheng, Qiao Erqiang, Qiao Sanli, Qiao Simei, and Qiao Qiqi, the five children of the Qiao family, relied on each other during difficult times. As the eldest son, Qiao Yicheng took care of his younger siblings as they grew up, but lived in the shadow of his outstanding cousin, Qi Weimin. Qiao Yicheng was admitted to a normal university, and his siblings grew up together, gradually breaking free from poverty. Challenges and care in life were never absent, and Qiao Yicheng was deeply concerned about the education, marriage, and work of his siblings, while his own two marriages also affected the joys and sorrows of the extended family. They experienced painful trials, as well as moments of hope and warmth, stumbling and bustling along the way. Their lives were far from perfect, and each had their own shortcomings. As Qiao Yicheng felt, although "everyone has their own quagmire," everyone was striving to live for that glimpse of brightness and upward progress.

2021-01-27

#9

Historical, Romance

Gulnazar, Timmy Xu

During the reign of the Tang Dynasty, Lady An, a dressmaker from the previous dynasty is framed and imprisoned by her disciple, Zhuo Jinniang, and entrusts her young daughter, Liuli (Gulnazar), to an old friend in the palace. As a medical officer, Liuli grows up in the palace and is in charge of the palace's epidemic prevention work, and inherits her mother's amazing dressmaking talent. Fortunately, she meets Pei Xingjian, who is very capable but has been wasting time for many years and helps her to escape from the trap. Liuli keeps on investigating the truth of An's case and does not hesitate to hibernate. At this time, Emperor Taizong is seriously ill and the situation is sensitive, so Liuli and Pei Xingjian work together to support prince Li Zhi. They plan together and go through difficulties together, and also have a secret love affair. When the new emperor ascends to the throne and clarifies the unjust case, Liuli and Pei Xingjian choose to stay away from the imperial palace to protect their love.

2019-05-19

#10

Urban, Romance, Business

Angelababy, Deng Lun, Zhu Yilong

Cheng Zhenzhen is a new salesman in a real estate sales company, but she works hard and becomes the best agent. Shao Pengcheng is Cheng Zhenzhen's male partner at work and the only son of the company's boss. To prove his ability, he hides his identity and joins the company. Through working together, Shao Pengcheng and Zhenzhen become good friends. Cheng Zhenzhen meets and falls in love with his long-time crush Jing Ran for work reasons, but in the course of their relationship, they discover that they are not suitable for each other and break up. The company is facing a business crisis due to the leakage of trade secrets by the departure of its core staff. But with Cheng Zhenzhen's support and encouragement, Shao Pengcheng works hard to make the company go on the right track finally. At this point, Pengcheng finds out that he loves Cheng Zhenzhen and confesses his love for her. Through this experience, they meet the best of themselves and the best of love.
Related Posts