My True Friend – Angelababy, Deng Lun
My True Friend is an urban romantic drama directed by Zhang Silin, starring Angelababy, Deng Lun, Zhu Yilong, and Xu Di, co-starring Tan Kai, Li Xiaofeng, Li Xinyi, Yao Anlian, Zhang Wanyi, Xu Hao, and Tian Xiwei.
The drama tells the story of Cheng Zhenzhen and Shao Pengcheng, real estate agents who are new to the workplace and witness the warmth of the families and the social situation through houses one after another.
Details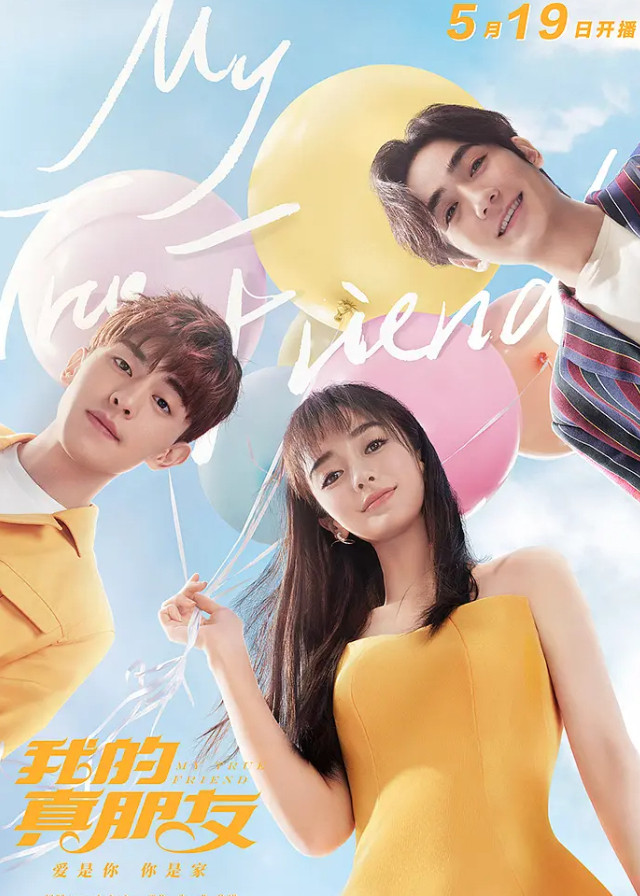 English Title: My True Friend
Chinese Title: 我的真朋友
Genre: Urban, Romance, Business, Drama
Tag: Love/Hate Relationship, Strong Female Lead, Love Triangle, Unrequited Love, Rich Male Lead, First Love
Episodes: 48
Duration: 45 min.
Director: Zhang Silin
Writer: Mei Yingju
Producer: Jia Yiqun
Product Company: HUASHI, ASTRO
Released Date: 2019-05-19
Broadcast Website: Viki, China Zone
Cast
Synopsis
Cheng Zhenzhen is a new salesman in a real estate sales company, but she works hard and becomes the best agent.
Shao Pengcheng is Cheng Zhenzhen's male partner at work and the only son of the company's boss.
To prove his ability, he hides his identity and joins the company.
Through working together, Shao Pengcheng and Zhenzhen become good friends.
Cheng Zhenzhen meets and falls in love with his long-time crush Jing Ran for work reasons, but in the course of their relationship, they discover that they are not suitable for each other and break up.
The company is facing a business crisis due to the leakage of trade secrets by the departure of its core staff. But with Cheng Zhenzhen's support and encouragement, Shao Pengcheng works hard to make the company go on the right track finally.
At this point, Pengcheng finds out that he loves Cheng Zhenzhen and confesses his love for her.
Through this experience, they meet the best of themselves and the best of love.
Reviews
You May Also Like
Related Posts