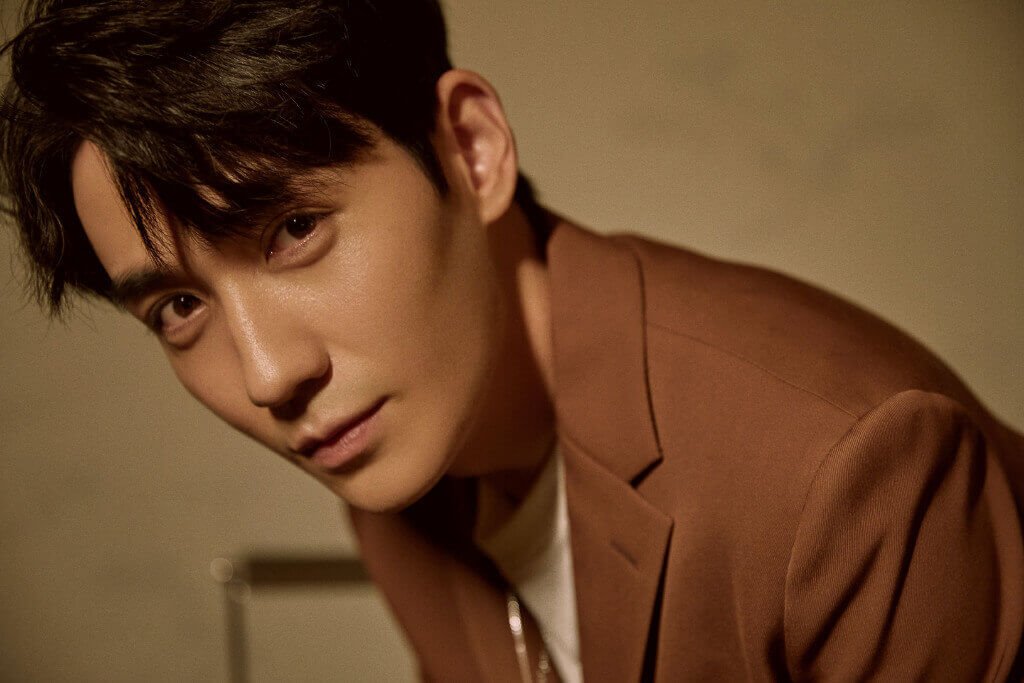 Zhu Yilong(朱一龙), born on April 16, 1988, in Wuhan, Hubei, is a Chinese actor.

In 2008, he debuted in the drama "Another Lifetime of Fate" as an assassin. In 2015, he received widespread attention for his role as Ying Ji in the historical drama "The Legend of Mi Yue".
Basic Info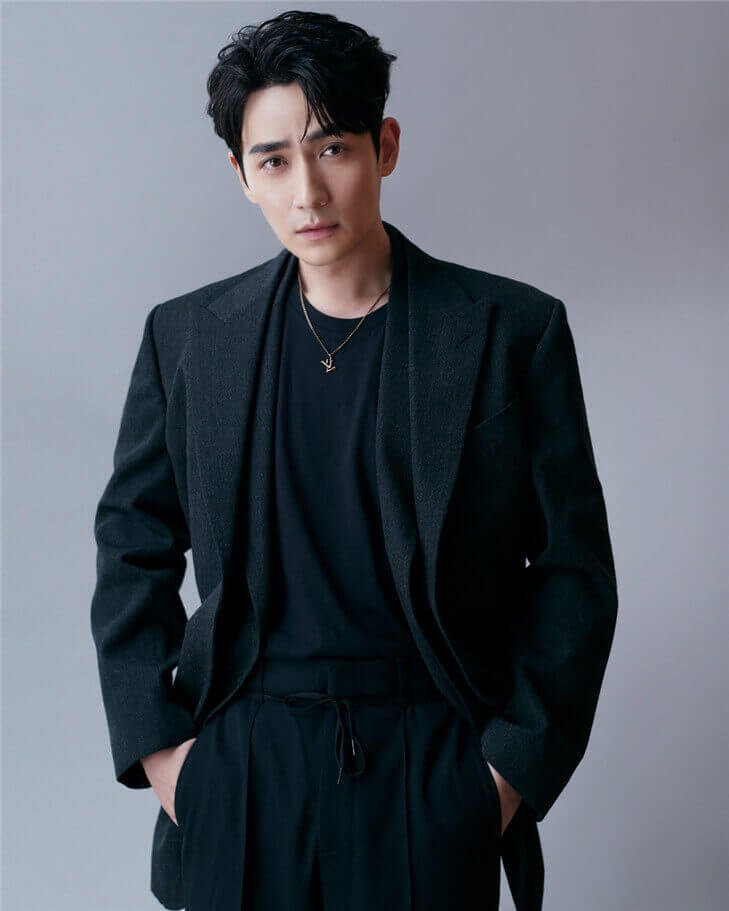 Stage Name: Zhu Yilong
Birth Name: Zhu Yilong(朱一龙)
Nicknames: Long Long, Long Ge, Teacher Zhu, Teacher Ju
Place of Birth: Hubei, Wuhan, China
Birthday: April 16, 1988
Zodiac Sign: Aries
Blood Type: O
Height:180cm
Weight: 62kg
Fandom Name: Xiao Long Bao (Steamed Dumpling)
Fanchant: bō yún jiàn rì, wèi lái kě qī(拨云见日未来可期)
Weibo: 朱一龙
Instagram: @zyloooong
Zhu Yilong Facts
His agent is Zhu Yilong Studio.
Education: Zhu studied performance at Beijing Film Academy during 2006-2010.
He is from a wealthy family.
Peng Guanying and he are classmates at the academy and they are best friends.
His agency is DONG FANG FEI YUN INTERNATIONAL FILM.
He can play the piano, violin, and guitar.
He likes Muay Thai and has practiced Sanda since he was a kid.
Zhu said he is good at cry scenes.
He loves to play games, especially Arena Of Valor, League of Legends, and PUBG.
He plays basketball and diving.
His pets are ants and two dogs, the dogs' names are Coke and Oscar.
He donated several caring libraries.
He likes spicy dry tofu, cilantro hot pot.
His favorite fruit is durian.
Zhu likes spicy food.
He can cook, his specialty is scrambled eggs and tomatoes.
He likes to play Dou Yin(Tik Tok China).
His favorite color is blue.
He likes to wear jeans and a cap. He collects a lot of caps.
His favorite artist is Johnny Depp.
His Favorite director is Jiang Wen(姜文).
He likes to listen to music with earphones.
Ideal Type Girlfriend: Eye-catching.
Zhu Yilong Quotes
Live well and love yourself. Turn your head to the sun and there will be no shadows.
I have no complaints about the world, and I don't like to complain, because complaining doesn't change anything.
It's not seeing hope that makes you work hard, it's working hard that makes you have hope.
We're only living this life for one time. You might as well make something worthwhile. It's better than being comfortable every day.
I've been in the doldrums, and I know what the worst-case scenario is. The worst is to start all over again.
There will have some people to help you in your life, but this may be something you can't wait for or you can't find, so just strengthen yourself and go your own way in peace.
When people are in some kind of predicament, if you can get out of it and take a farther view, you'll realize that your current circumstances are actually just a shell, and the predicament won't be very important in your life.
I don't want to do it as a job, I like performance.
Be your own protector, make yourself strong. The strongest enemy is yourself, the best friend is yourself too. In the struggle to move forward, only you can help yourself, no one will go in the swamp to pull you out. This is the reality, only you give your own cheer, which will lead you to success!
Be brave and give up the wrong, and the right will come to you.
I hope to leave a name in the history of Chinese films and television dramas.
I don't know what it's like to be a star. I'm only an actor.
I'm extremely greedy, I want to get the good scripts, I'm not even afraid of being tired.
I want to do something to give back to the people who like me.
When my characters are liked by the audience, people will naturally remember me.
The choices I'm making now are the best ones.
I love diving, the underwater world is very different from the top, it's really quiet.
I'm sure there will be bad ones, I can't always show my best side, so the ups and downs are normal.
My pride only allows me to do so much.
I don't define the future, but I know where I'm headed.
I can't say how good I'll be as an actor, but I can at least be a competent one.
There is no end to the road of acting, and I would like to continue to creep forward in the future and be a believer in the performing arts.
I don't want to stay where I am, so I just need to be better in the second year than the first year.
There will be many difficulties, but all I can do is the focus, and that's what will make all the problems easier.
I love every role I've played because each one is full of memories and a part of my life experience.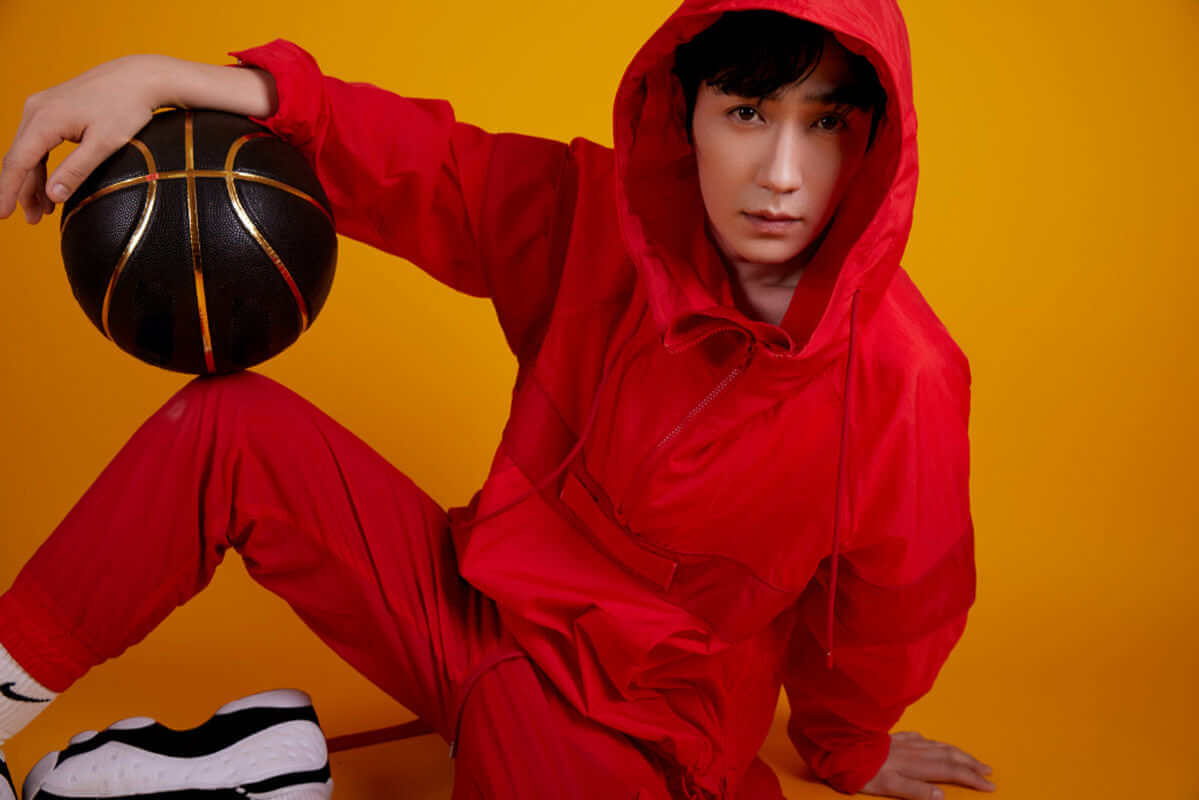 Film
Night Lord(2008)
Another Lifetime of Fate(2009)
Snatched Bride(2009)
Bloody Mansion(2009)
Blood Jade Curse(2009)
Gu Le Qing Chun(2010)
Treasure Hunting(2010)
Da Ming Pin Fei Series(2010)
Wrong Marriage(2010)
Terror Eyes(2010)
Shen Gui Si Yun(2010)
Jue Mi Shi Ming(2011)
Cinderella(2011)
Ci Fei(2011)
The White Fox Spirit(2011)
Duo Er War(2011)
Shen Shi Da Dao(2011)
The Gates of Hell(2011)
Legend of the Daming Palace(2011)
San Ye Ren(2011)
Zhan Di Qing Tian(2012)
Tou Kui Zhe(2012)
Sha Ji Si Fu(2012)
Love Retake(2013)
Following Your Heart(2015)
The Nursery 3D(2016)
Yang and His Summer(2017)
Eternal Wave(2017)
Clown(2018)
My People, My Country(2019)
Youthful China in the Headlines(2019)
Television Series
Wang Yang Ming(2012)
Fanjingshan Story(2012)
Weird Doctor Wen Sankuai(2013)
Family Banquet(2014)
Love Three Lives(2014)
The Legend of Mi Yue(2015)
The Shaw Eleven Lang(2016)
My Love to Tell You(2016)
Border Town Prodigal(2016)
Royal Sister Returns(2017)
As Flowers Fade and Fly Across the Sky(2017)
Guardian(2018)
Granting You a Dreamlike Life(2018)
The Story of Minglan(2018)
Skynet Action(2019)
My True Friend(2019)
Wrinkle, Women, Wonderful? (2020)
Reunion: The Sound of the Providence(2020)
To Dear Myself(2020)
The Rebel(2021)
Variety Show
Happy Camp(快乐大本营)(2018/7/14,2020/10/3)
---
If you have any content to add or anything want to know about Zhu Yilong, Pls contact us or leave a comment below.