The Legend of Mi Yue – Sun Li, Liu Tao, Alex Fong, Huang Xuan
The Legend of Mi Yue is a historical drama directed by Zheng Xiaolong, starring Sun Li, Liu Tao, Fang Zhong, Huang Xuan, and Gao Yunxiang, with a special appearance by Ma Su.
The drama tells the story of Mi Yue, the first woman in Chinese history to be called the "Empress Dowager" and a female politician of the Qin Dynasty during the Warring States period, and her tumultuous life.
Details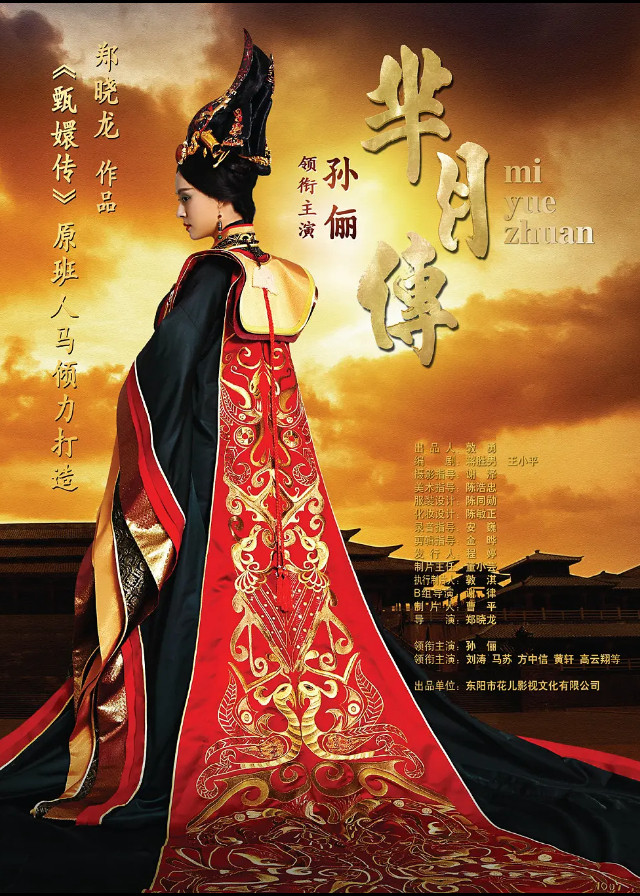 Cast
Synopsis
During the Warring States period, Mi Yue was the favorite young princess of King Wei of Chu.
But her status fell to pieces when King Wei of Chu went to war and her mother Xiang was expelled from the palace by Queen Wei of Chu. They returned to the palace years later, her mother took revenge with her life.
Mi Yue and Huang Xie were childhood sweethearts and fell in love with each other. In order to run away with Huang Xie, Mi Yue volunteered to go to Qin as the maid of the first princess, Mi Shu.
On the way to Qin, Mi Yue and Mi Shu supported each other. In the middle of the journey, the Chu courtesy carriage was robbed by the army led by Lord Yiqu.
Huang Xie fell into a valley to save Mi Yue and his life was not yet known. In order to find out the mastermind behind the crime, she accompanied Mi Shu into the Qin palace.
Mi Shu became the queen of the Qin Empire. Mi Yue was framed by Lady Wei for kidnapping her brother Wei Ran. She had no choice but to turn to the King of Qin to become a favorite concubine.
The sisterhood is divided when Mi Yue gives birth to her son Ying Ji.
The sons competed for the throne and the King died of regret. Mi Yue and her son were sent to the distant state of Yan.
However, King Wu of Qin, Ying Dang, died by raising his tripod and the Qin Empire was in chaos.
Mi Yue returned to Qin with the help of the Yiqu army and put an end to the civil unrest in Qin.
Her son, Ying Ji, was crowned King of Qin and became King Zhaoxiang. She became the first Empress Dowager of Qin, known as Empress Dowager Xuan.
Reviews
You May Also Like
Related Posts