Love Like The Galaxy – Leo Wu, Zhao Lusi
Love Like The Galaxy is an ancient legendary drama starring Wu Lei and Zhao Lusi.

The drama is based on the novel "星汉灿烂,幸甚至哉", which tells the story of the Cheng family's daughter, Shaosheng, who is left behind by her parents as a child due to the war and her aunt indulges with the intention of waste her.
Details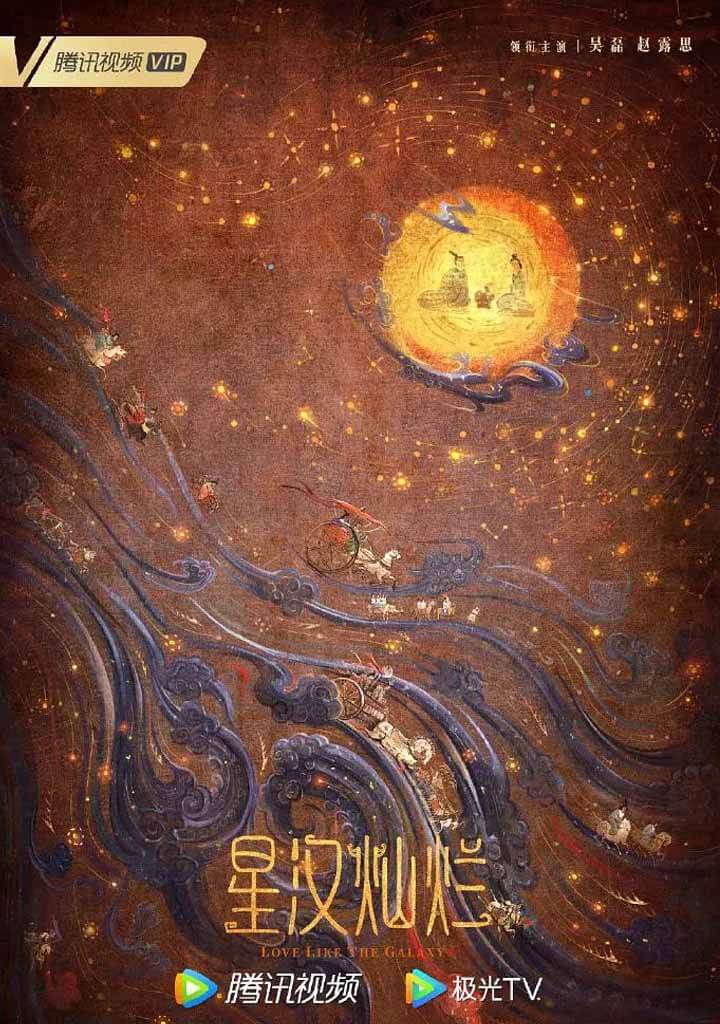 English Title: Love Like The Galaxy
Chinese Title: 星汉灿烂
Genre: Ancient, Legendary
Episodes: 66
Product Company: Xinguang Pictures
Broadcasting Website: WeTV
Released Date: –
Cast

Leo Wu
as Ling Buyi

Zhao Lusi
as Cheng Shaoshang
Synopsis
Cheng Shaoshang, was a "left-behind child" who live with her grandmother due to the war, and her aunt intends to raise her as a good-for-nothing.
Faced with many traps, Cheng Shaoshang fakes absurdity and learns the knowledge in order to stay alive, hiding her strength and waiting for the return of his parents.
But when the dark clouds are lifted and the moon becomes clear, it is difficult to regain the love of family due to years of estrangement.
The love-starved Cheng Shaoshang meets the emperor's foster son Ling Buyi, the talented Yuan Shen, and Lou Yao, a son of a powerful family, all of whom have their own strengths and weaknesses.
When it comes to choosing the right person to marry, Cheng Shaosheng is both self-conscious and pragmatic, and despite the emotional road ups and downs, she never regrets her choices.
During her time with Ling buyi, she was also involved in the mystery of Ling's family by accident. Cheng Shaosheng has repeatedly made great achievements and learned from Ling's family relationships how to get along with her parents and how to manage her love.
At the same time, Cheng Shaoshang and Ling Buyi also grew up in these experiences, slowly reconciling with themselves and their families, and holding on to their inner justice, and working together to solve the national crisis, making a good legendary.