Rosy Zhao Lusi, Liu Yuning Gained Large Popularity For "Hao Yan CP" In "The Long Ballad"
"The Long Ballad" is adapted from the comic of the same name, starring Dilraba Dilmurat, Leo Wu (Wu Lei). Its popularity quickly rose to first place after a few days of broadcast.
In addition to Dilraba Dilmurat and Leo Wu, Liu Yuning and Zhao Lusi (Rosy Zhao), who also perform well in the drama, did not have much exposure in the drama, yet they attracted many fans.
In the drama, Zhao Lusi played Li Leyan, while Liu Yuning played Hao Du. They are a popular couple named "Hao Yan CP".
Liu Yuning plays a very cold and dedicated guard who doesn't say much and acts overbearingly, while Zhao Lusi is a soft and simple and lovely princess.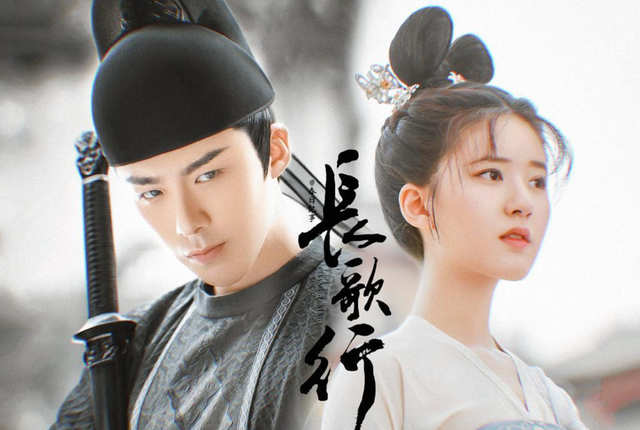 It seems a story of the little white rabbit and the big bad wolf. Such character settings are very popular. With their good appearance and sweet plot design, it is really hard not to attracted by them.
The short video about "Hao Yan CP" can reach hundreds of thousands of views within 5 minutes. The Weibo Super Topic fans even exceed 145,000.
The main CP of "The Long Ballad" is "Ge Sun CP", which was formed by Dilraba Dilmurat and Leo Wu. Although Leo Wu's costume in the play is very mature, he still looks like there is an age gap with Diligaba. They do not look like a couple, more like siblings. Liu Yuning and Zhao Lusi seem to be much perfect for each other.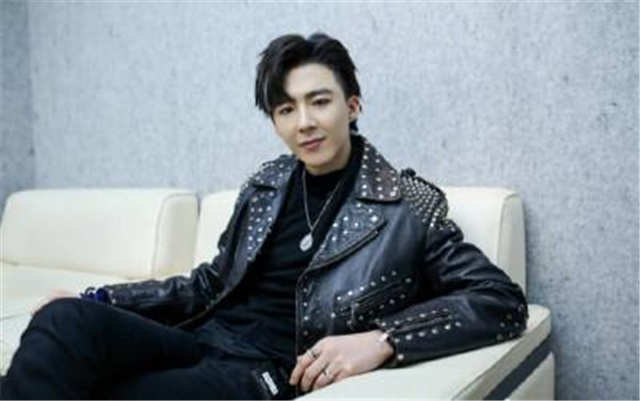 Many viewers praised Liu Yuning's acting skills, and some even said that he is one of the best actors among singers. As he made his debut as a singer in 2014 and sang the theme song for many TV shows.
Then he went acting in the dramas. His role in "Ultimate Note" made him known to more people. He also played "Bai Choufei" in the web series "Heroes", co-starring Zeng Shunxi and Yang Chaoyue.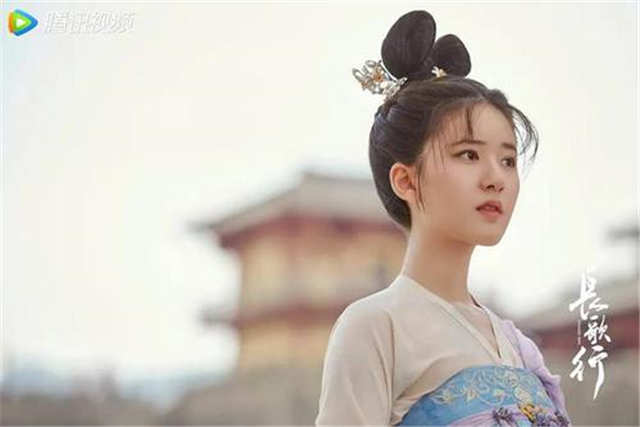 Zhao Lusi is a sweet girl from Chengdu, Sichuan Province. She is described as a lucky girl, who was noticed for her participation in the "Super Girl" auditions.
The second drama she starred in made her a big hit, and her subsequent series got better and better ratings. She is now being tipped to succeed Zhao Liying.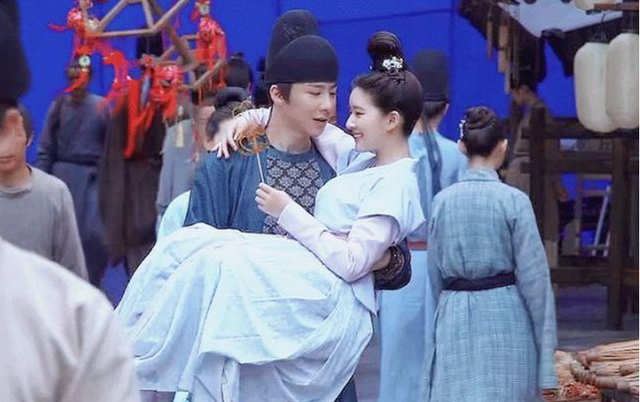 Liu Yuning and Rosy Zhao Lusi are working together for the first time in the drama. Their personas in the drama are clichéd but viewers love them. Many netizens have expressed their opinion:
"This drama really has too little exposure for the second leading."
"I'm just waiting for their scenes, just watching a cut of "Hao Yan CP" when the drama is released."
"Twelve episodes of 20 minutes, if watch the show only for "Hao Yan CP", it will be very painful."
"The sub-couple has a total of 17 minutes of drama, what kind of drama are you watching, the most outrageous episode is 6 seconds together."
"Is this the first drama which the viewers want the second leading to add more exposure?"
Related Posts
Zhao Lusi (Rosy Zhao) Profile

Liu Yuning (刘宇宁) Profile

How is Zhao Lusi and Chen Zheyuan's Relationship? "Yuan Xing Bi Lu" CP is Gaining Great Popularity

Does Rosy Zhao Lusi Have a Boyfriend? Her College Boyfriend was Exposed

What's Yang Yang And Zhao Lusi's Relationship?

Liu Te, Rosy Zhao Lusi Were In A Relationship? His Ex-Girlfriend Was Rocket Girls' stylist

Zhao Lusi, Ryan Ding Yuxi Refused To Be CP, Will They Played In "The Romance Of Tiger And Rose 2"?

Zhao Lusi Photos

What's Zhao Lusi, Leo Wu Lei's Relationship? Why Fans Can Not Calm Down

Rosy Zhao Lusi was Involved in a Dating Rumor, Studio Issued a Statement

Terry Liu Te: Shy To Shoot Kiss Scenes With Zhao Lusi, Don't Mind Being Judged On Looks

Who Is Jason Gu Jiacheng's Girlfriend?

Liu Yuning Dramas, Movies, and TV Shows List

Zhao Lusi Dramas, Movies, and TV Shows List

Rosy Zhao Lusi, Xu Kaicheng Interpret The Sweet Relationship Between Teacher And Student In The Ancient Campus

Zhao Lusi, Xu Kaicheng's New Drama Is Hit, But The Douban Rating Is Only 4.3