What's Yang Yang And Zhao Lusi's Relationship?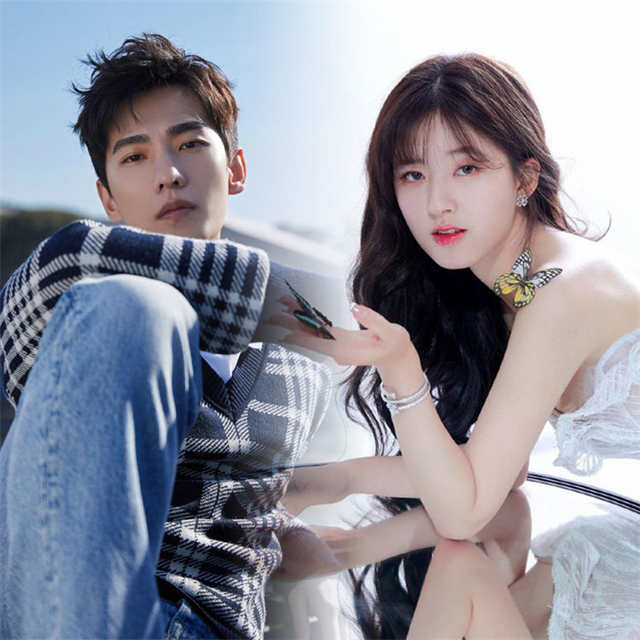 Starring Yang Yang and Zhao Lusi (Rosy Zhao), the new drama "Who Rules The World" is getting a lot of attention.
Earlier, when the male and female leads were decided to be Yang Yang and Zhao Lusi, it had triggered a lot of discussion among netizens.
Many netizens were controversial about Zhao Lusi playing the female lead in the drama but were satisfied with Yang Yang playing the male lead.
Because some netizens think that Zhao Lusi's popularity is not enough, why can she partner with Yang Yang in the big production "Who Rules The World".
We all know that Yang Yang has been an A-list actor after collaborated with Zheng Shuang in "Love O2O". But Zhao Lusi always plays Web dramas. Although she had many works, there were some small productions.
Among them, "The Romance of Tiger and Rose" made her popularity rise quickly but has not reached the high point.
She can only get the second female in some big productions, such as "The Long Ballad". And the female lead of the drama was taken by Dilraba.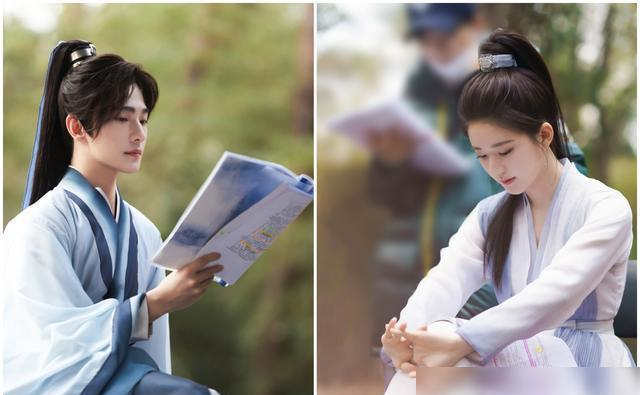 Some netizens also think that Zhao Lusi is not perfect for Yang Yang, saying that: Her face is too round; she is too fat, a bit like Yang Yang's maid; she does not have the temperament of a female lead.
Now Zhao Lusi taking the female lead made fans very surprised. Anyhow, getting the female lead of the drama shows that her popularity is rising very obviously. Her resources have become better.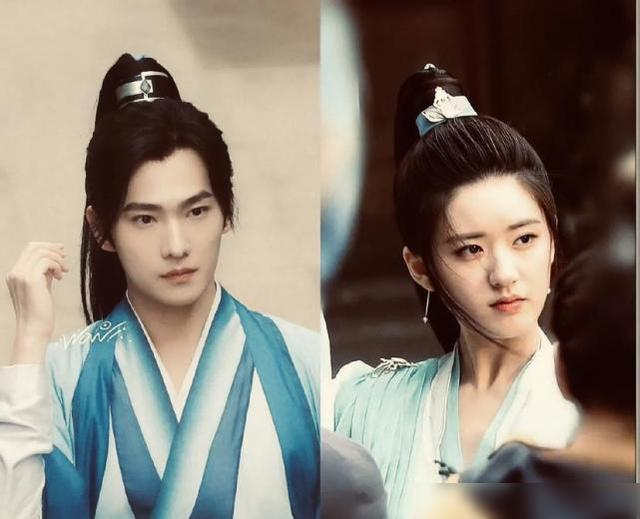 Especially, when the latest photo of Yang Yang and Rosy Zhao in behind scenes was released, netizens said: "It's so sweet, I ship the CP, there is something between them!"
From photos of behind scene, we can see that Yang Yang and Zhao Lusi have a very harmonious relationship. In the interval between not shooting, they were talking and laughing, very happy, the previous rumor of discord was dispelled.
They are really a good match, we have to say the director's vision is really good.
Will they bring us a good visual feast, let's look forward to Zhao Lusi and Yang Yang's first cooperation in "Who Rules The World".
Some netizens even posted to suspect that Yang Yang had fallen in love with Zhao Lusi because of the drama.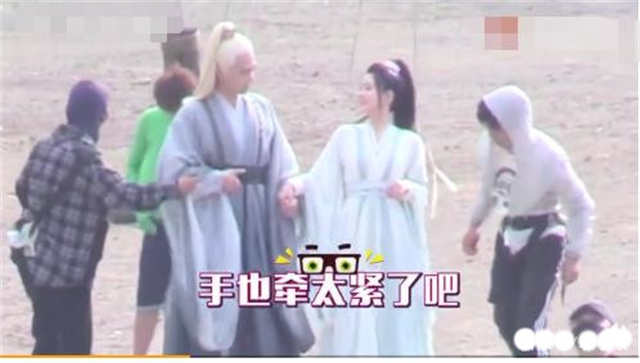 Earlier, Yang Yang spraying mosquito repellant on Rosy Zhao has been trending on the Internet and sparked a hot discussion among netizens and fans. At the time, some netizens thought Yang Yang and Zhao were in love.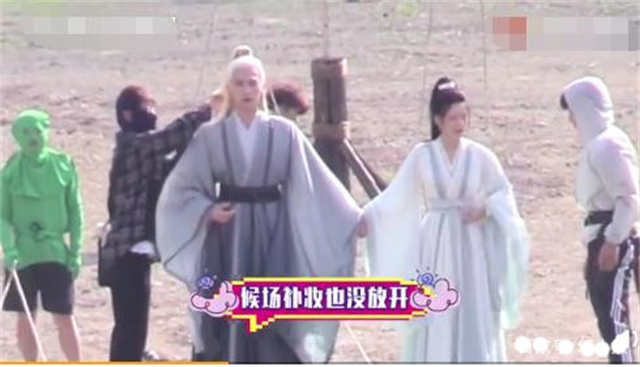 However, Fans have been refuting the rumor that they are just friends. As the hero and heroine of the play, they have many interactions in the play. So they must have a really good relationship, and it's normal to have interaction during breaks.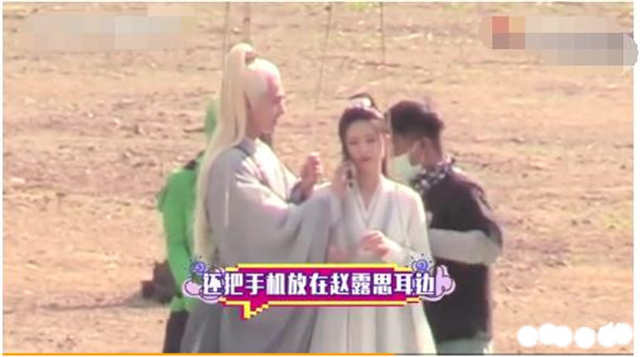 But some netizens still claimed that Yang Yang's feeling towards Rosy Zhao is quite different. He and other female artists focused on acting. But he seems to have real happiness when shooting with Zhao Lusi.
When they interacted, Yang Yang instantly turned into a big boy, so it is possible that Yang Yang likes Zhao Lusi.
Yang Yang took care of Rosy Zhao well, helping her arrange her hair warmly, pulling her up immediately when she fell down.
Yang Yang also brought mobile phones close to Rosy Zhao to listen to the voice, while Rosy Zhao taught Yang Yang dance. Their interactive images made people think they are a well-matched couple.
What's the relationship between Yang Yang and Rosy Zhao Lusi? Are they really dating each other?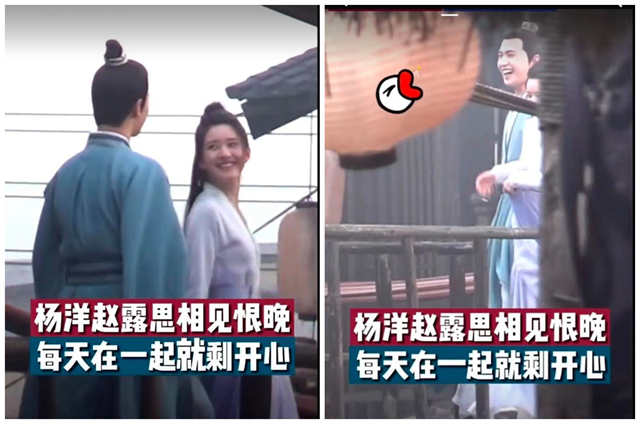 It is well known that Zhao Lusi's persona in life is a funny girl. No matter who cooperates with her are very cordial so that everyone in the scene is always very happy.
While Yang Yang has always been very good, considerate, and warm to his friends around him, his staff, and partners.
They have never been photographed together in private, they were all photographed at work, so it is obvious that they are only working together.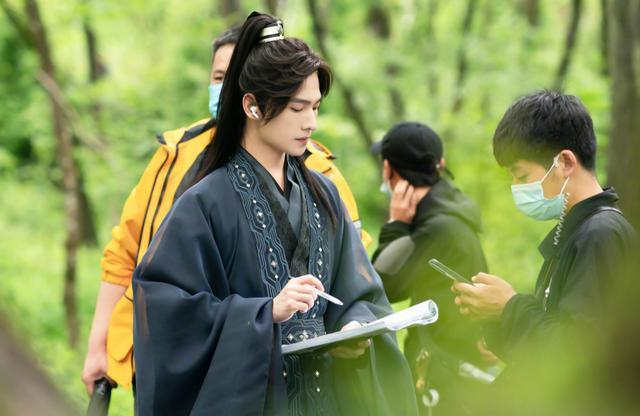 From the interaction between them, Yang Yang is indeed happy to work with Rosy Zhao, but it does not prove that they are in a relationship.
After all, there is no evidence. The fact that Yang Yang likes Rosy Zhao is just a figment of the netizens' imagination.
What do you think about the relationship between Yang Yang and Rosy Zhao Lusi? Pls feel free to leave a comment and discuss it.
Related Posts
Zhao Lusi (Rosy Zhao) Profile

Yang Yang (杨洋) Profile

Yang Yang is Dating Wang Churan? The Media Revealed Their Relationship

How is Zhao Lusi and Chen Zheyuan's Relationship? "Yuan Xing Bi Lu" CP is Gaining Great Popularity

Does Rosy Zhao Lusi Have a Boyfriend? Her College Boyfriend was Exposed

Yang Yang's 5 rumored Girlfriend, Vicotria Song Was His Girlfriend?

Liu Te, Rosy Zhao Lusi Were In A Relationship? His Ex-Girlfriend Was Rocket Girls' stylist

Yang Yang Photos

Zhao Lusi Photos

Zhao Lusi, Ryan Ding Yuxi Refused To Be CP, Will They Played In "The Romance Of Tiger And Rose 2"?

What's Zhao Lusi, Leo Wu Lei's Relationship? Why Fans Can Not Calm Down

Yang Yang, Dilraba: Is It Possible For them To Be In A Relationship In Reality?

Yang Yang Dramas, Movies, and TV Shows List

Zhao Lusi Dramas, Movies, and TV Shows List

What's Allen Deng Lun and Li Qin's Relationship? The Wedding Has Been In Preparation?

Rosy Zhao Lusi was Involved in a Dating Rumor, Studio Issued a Statement

Yang Yang Was Involved In The Rumor Of Dating His Fan.

Rosy Zhao Lusi, Liu Yuning Gained Large Popularity For "Hao Yan CP" In "The Long Ballad"

Terry Liu Te: Shy To Shoot Kiss Scenes With Zhao Lusi, Don't Mind Being Judged On Looks

Xiao Zhan Ranked 1st, Wang Yibo 2rd - The Most Popular Chinese Actor in Thailand