Yang Yang, Dilraba: Is It Possible For them To Be In A Relationship In Reality?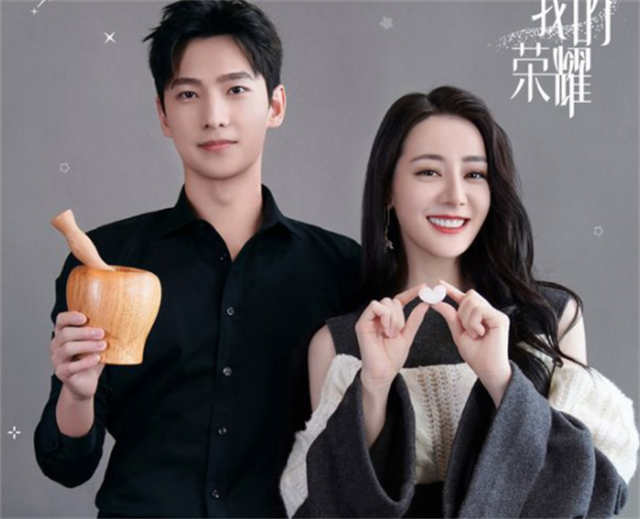 The TV series "You Are My Glory" starring Dilraba and Yang Yang has received a lot of attention. Many fans are looking forward to their first collaboration.
The drama is based on a novel written by Gu Man. It is mainly about an aerospace engineer Yu Tu(played by Yang Yang) and a popular actress Qiao Jingjing (played by Dilraba), who reunite accidentally online after a ten-year apart.
Then they go through a series of interesting experiences, feel the sweetness of love and eventually become each other's glory.
Gu Man's Novels have a huge fan base. Several popular TV series were adapted from her novels, such as "Love O2O" and "My Sunshine" and so on. "You are my glory" also received a lot of attention from novel fans once it was announced shooting.
Now, this drama is going to be released. Fans of Yang Yang, Dilraba are also ecstatic. Many fans even deliberately made a lot of their CP pictures in advance.
It is obvious that they are very much looking forward to Dilraba and Yang Yang together with the sweet drama.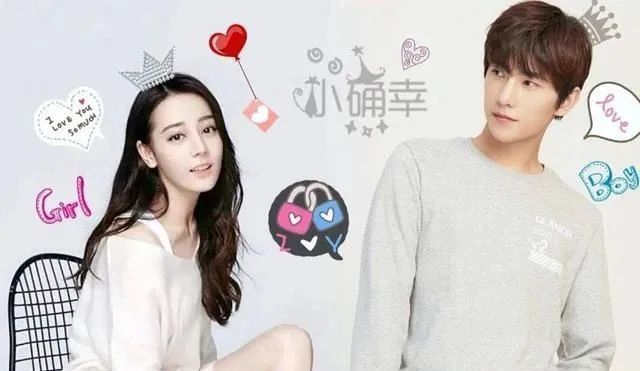 At present, from the aspects of influence and popularity, Yang Yang, Dilraba are top-popular stars. Everywhere they go is screaming.
Their cooperation definitely brings a big hit! What's the chemistry will they bring to viewers, let's look forward to it.
Besides, there were rumors that Yang Yang had asked to work with Dilraba! Is this a naked confession?
In fact, Yang Yang is not the first time to work with the novel author Gu Man.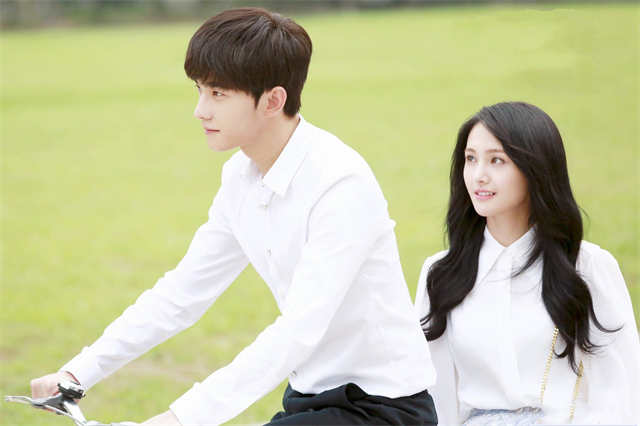 Same in warm and healing style, many people can't help but compare "You Are My Glory" with "Love O2O", starring Yang Yang and Zheng Shuang previously.
For "Love O2O" was also based on Gu Man's novel, and was also very hot. This drama was broadcast in 2016 and liked by many viewers.
Yang Yang played the charming Xiao Nai well, that Zheng Shuang and Yang Yang were once famous as "Qing Cheng CP".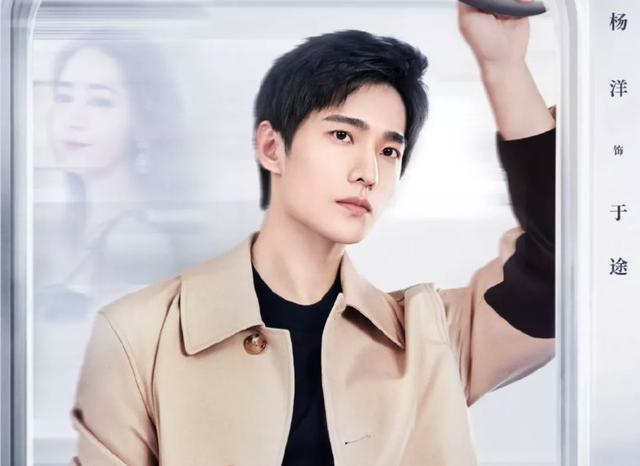 The sweet plots of the drama from the beginning to the end make people difficult to extricate themselves. We believe that Yang Yang will capture fans countless with his superb acting skills and handsome appearance again in "You Are My Glory"!
He is not only very handsome but also with a little indifference and detachment. Coupled with an excellent jawline, he really charmed countless fans.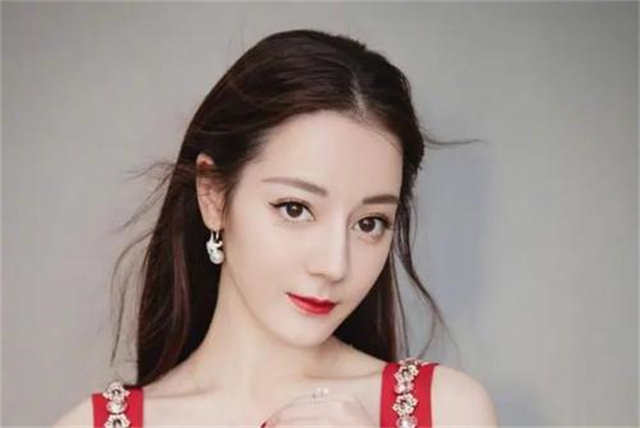 The female lead, Dilraba is also one of the most beautiful in showbiz. Her features are very bright and three-dimensional, especially the high nose and deep eyes are very recognizable.
The main thing is that her figure is also particularly good. Her work "The Long Ballad" aired some time ago, is also a hit. Acting skills were recognized by viewers.
This time she played the role of a big star, we believe viewers can see her various styles, a feast for the eyes.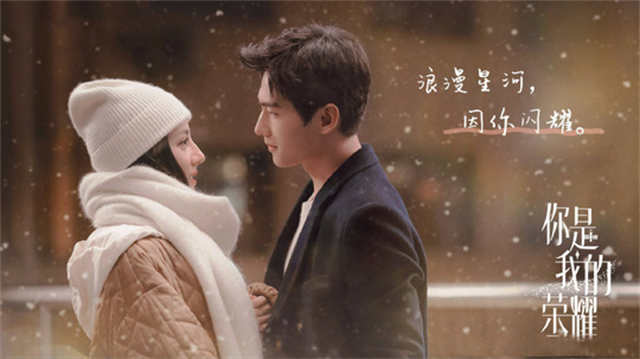 Yang Yang and Dilraba are prince charming and princess charming of many fans, the cooperation between them can be called a divine combination. Fans who care about appearance would be completely satisfied.
Netizens unanimously believe that with their good appearance, the CP formed by Yang Yang, Dilraba would be able to break the heat of Yang Yang and Zheng Shuang's "Qing Cheng CP".
They called for Dilraba and Yang Yang to be real CP in life. As they really look perfect for each other with their good looking.
So is it possiable for Yang Yang and Dilraba to be in a relaionship?
Dilraba actually fits all of Yang Yang's criteria for choosing a girlfriend or wife perfectly.
In an interview, a host asked Yang Yang's ideal type of girlfriend or wife, Yang Yang said: first of all, the girl should have a good temperament; she can be dominant and gentle; she must be beautiful; having long legs; finally, she should have a high degree.
When netizens heard that they comment: are you saying Dilraba?
Maybe excellent people all have similar advantages. Although Dilraba perfectly fits Yang Yang's criteria for choosing a girlfriend or wife, it doesn't mean much.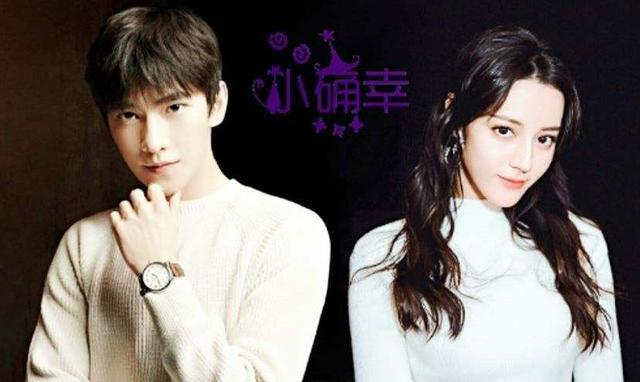 Yang Yang, Dilraba only have sweet interactions in the drama. Netizens never heard of them having intimate interactions outside the play. They even didn't follow each other on Weibo earlier. Being in a relationship is all wishful thinking of the fans.
In fact, the career is more important for Yang Yang currently. He is in the transition period. We believe that Yang Yang's attitude towards acting will be able to bring the audience a bright performance. He also can become an excellent actor.
What do you think about Yang Yang and Dilraba's partnership?
Related Posts
Yang Yang (杨洋) Profile

Dilraba Dilmurat (迪丽热巴) Profile

Dilraba Dilmurat Dramas, Movies, and TV Shows List

Yang Yang Dramas, Movies, and TV Shows List

Dilraba Dilmurat Photos

Yang Yang Photos

Does Dilraba Dilmurat have a Boyfriend? Secret Marriage Rumor Troubled Her Much

Yang Yang's 5 rumored Girlfriend, Vicotria Song Was His Girlfriend?

Yang Yang, Dilraba: The Wedding Scene Of "Jing Tu CP" Was Exposed In Advance.

Vin Zhang Binbin's Rumored Girlfriend, Who Is His Ideal Type?

What's Yang Yang And Zhao Lusi's Relationship?

Luo Yunxi and Dilraba His Favorite Actress on the same stage

Yang Yang is Dating Wang Churan? The Media Revealed Their Relationship

The Two Sweet Dramas Starred By Yang Yang, Ding Yuxi, Who Will You Choose?

What's Allen Deng Lun and Li Qin's Relationship? The Wedding Has Been In Preparation?

Will Johnny Huang And Dilraba Declare Together After The Spring Festival Gala

Dilraba and Johnny Huang were suspected of being in love, fans asked the studio to disprove the rumor.

Diliraba's Suspected Pregnancy Triggered The Discussion Once Again

Xiao Zhan Ranked 1st, Wang Yibo 2rd - The Most Popular Chinese Actor in Thailand

Dilraba, Leo Wu Lei Playing A Couple In "The Long Ballad" Led A Hot Discussion On The Net.