How is Zhao Lusi and Chen Zheyuan's Relationship? "Yuan Xing Bi Lu" CP is Gaining Great Popularity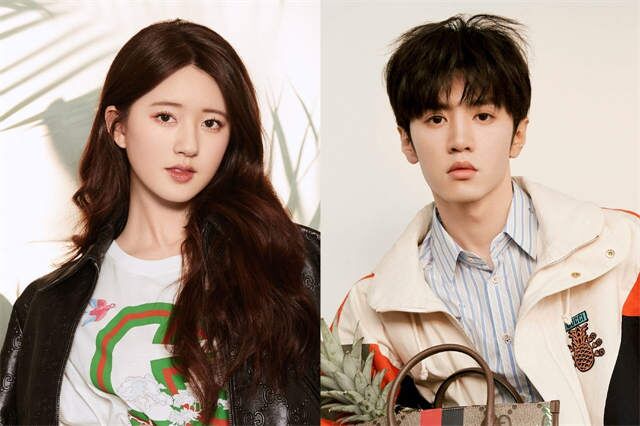 The school romantic drama "Hidden Love," starring Rosy Zhao Lusi and Chen Zheyuan, is currently airing and gaining great popularity. The interaction between the two characters in the drama is incredibly sweet, and the drama has achieved impressive viewership in a short period of time.
After the breakup of the "Wu Lu Ke Tao" couple(Zhao Lusi VS Leo Wu), many fans shifted their support to Zhao Lusi and Chen Zheyuan's pairing and quickly named them "Yuan Xing Bi Lu (远形毕露)" This demonstrates the immense charm of the new drama "Hidden Love"!
What makes "Hidden Love" so exceptional? It has captured everyone's hearts!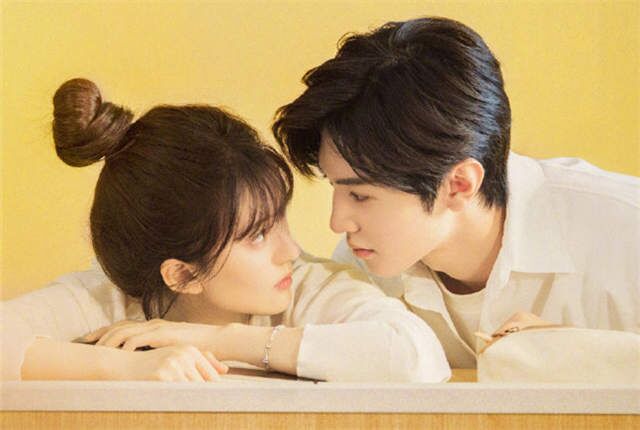 This drama is an adaptation of the love story based on the novel of the same name by Zhu Ji. The story is set in the high school years and revolves around the sweet love story between Duan Jiaxu (played by Chen Zheyuan) and Sang Zhi (played by Zhao Lusi). What sets it apart from ordinary love stories is that Sang Zhi is the younger sister of Duan Jiaxu's friend, Sang Yan.
This unique relationship adds a touch of humor and absurdity to their love story. What will happen when the youthful and ignorant Sang Zhi has a crush on his brother's friend?
Since the news of its adaptation into a TV series came out, "Hidden Love" has been a subject of great interest among netizens. The pairing of Zhao Lusi and Chen Zheyuan has also generated high expectations from many viewers.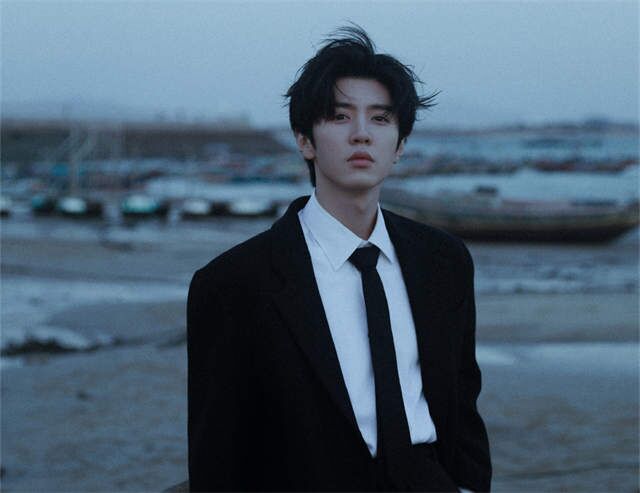 Chen Zheyuan is incredibly handsome in the drama, the type of school heartthrob that can make someone fall in love at first sight. The female lead develops a favorable impression of him upon their first meeting, which is quite convincing. On the other hand, Zhao Lusi exudes a sweet and innocent vibe, giving off the impression of a well-behaved girl.
Chen Zheyuan is already a professional actor in idol dramas, and in the new drama "Hidden Love," he portrays the character of "Duan Jiaxu." This role has won over a significant number of fans. Those who have read the original novel know that despite his unfavorable family background, he has an excellent upbringing and a warm personality. He is someone who knows how to heal others.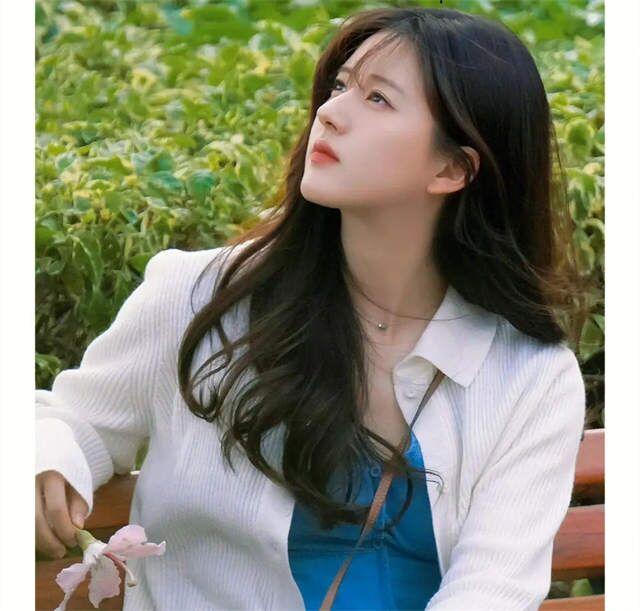 The female lead, Zhao Lusi, is currently also enjoying a high popularity. Her sweet image has opened doors for her in the entertainment industry, transforming her from a somewhat shy girl into a confident top-tier star.
With her stunning appearance coupled with the contrast between her personality and looks, her down-to-earth qualities along with a hint of humor, who wouldn't like such a genuine and adorable beauty?
A preview of her scenes with Chen Zheyuan in the drama has already captivated numerous viewers. The sweet and nostalgic atmosphere they create is precisely what the original novel sought to capture.
Recently, the drama released a behind-the-scenes video showing the sweet interaction between Zhao Lusi and Chen Zheyuan on set. Both of them fed each other using a digger filled with food.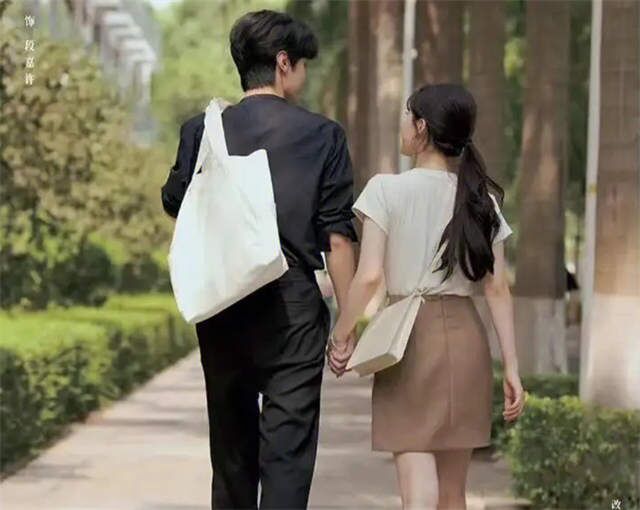 How is the relationship between Zhao Lusi and Chen Zheyuan?
Zhao Lusi and Chen Zheyuan not only share countless sweet moments on screen but also have a harmonious relationship off-screen. It is reported that during filming, they often joke around, take care of each other, and learn from one another, forming a great rapport and friendship.
Zhao Lusi expressed that Chen Zheyuan is an interesting, talented, and responsible actor, and working with him is enjoyable.
Chen Zheyuan also praised Zhao Lusi as a smart, hardworking, and lovely actress, and working with her brings him happiness.
Currently, Zhao Lusi and Chen Zheyuan have a normal colleague-friend relationship and no romantic involvement.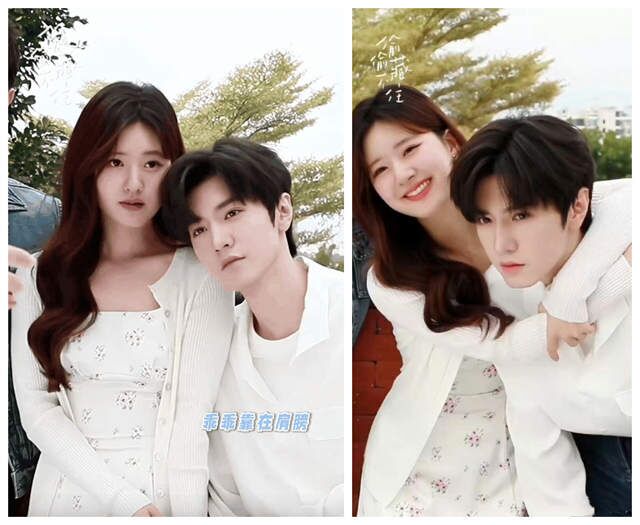 What are your thoughts on the drama "Hidden Love"? What are your expectations for the on-screen couple Zhao Lusi and Chen Zheyuan?
Related Posts
Chen Zheyuan (陈哲远) Profile

Zhao Lusi (Rosy Zhao) Profile

Does Chen Zheyuan Have A Girlfriend? What's His Ideal Type

What's Yang Yang And Zhao Lusi's Relationship?

What's Shen Yue and Chen Zheyuan's Relationship?

Does Rosy Zhao Lusi Have a Boyfriend? Her College Boyfriend was Exposed

What's Zhao Lusi, Leo Wu Lei's Relationship? Why Fans Can Not Calm Down

Zhao Lusi Photos

Chen Zheyuan Photos

Zhao Lusi, Ryan Ding Yuxi Refused To Be CP, Will They Played In "The Romance Of Tiger And Rose 2"?

Liu Te, Rosy Zhao Lusi Were In A Relationship? His Ex-Girlfriend Was Rocket Girls' stylist

Rosy Zhao Lusi was Involved in a Dating Rumor, Studio Issued a Statement

Zhao Lusi Dramas, Movies, and TV Shows List

Chen Zheyuan Dramas, Movies, and TV Shows List

Chen Zheyuan, Rainbow Xu Mengjie Return To Campus, Interpreting Of The Sweet And Sentimental Youth

Rosy Zhao Lusi, Liu Yuning Gained Large Popularity For "Hao Yan CP" In "The Long Ballad"

Terry Liu Te: Shy To Shoot Kiss Scenes With Zhao Lusi, Don't Mind Being Judged On Looks

Rosy Zhao Lusi, Xu Kaicheng Interpret The Sweet Relationship Between Teacher And Student In The Ancient Campus

Zhao Lusi, Xu Kaicheng's New Drama Is Hit, But The Douban Rating Is Only 4.3

Who Is Jason Gu Jiacheng's Girlfriend?