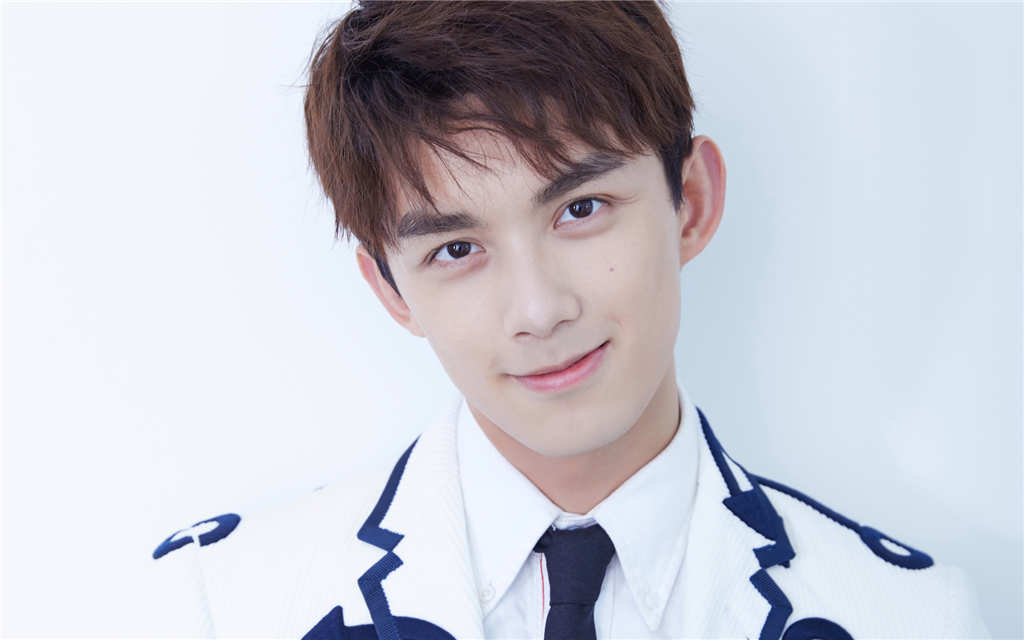 Leo Wu(Wu Lei, 吴磊), born in Shanghai on December 26, 1999, is a Chinese actor.

In 2005, he debut in "The Legend and the Hero". In 2015, he played in the "Nirvana in Fire". In 2017, he starred in the ancient metaphysical drama "Battle Through the Heavens.
Basic Info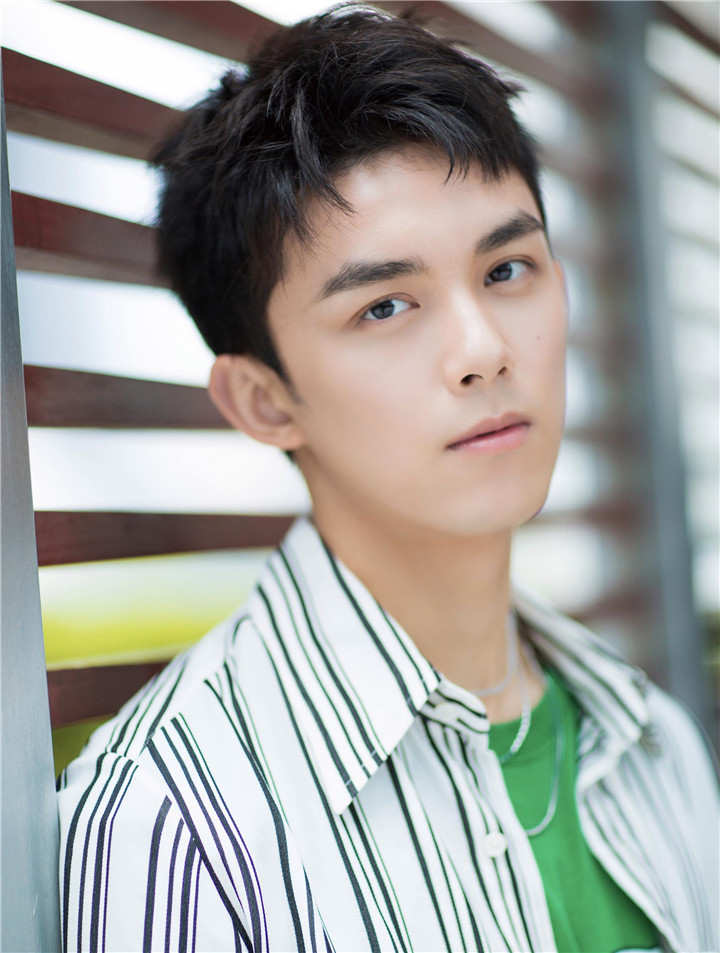 Stage Name: Leo Wu
Birth Name: Wu Lei(吴磊)
Nicknames: Lei Shao, Lei Ge, Lei Lei
Birthday: December 26, 1999
Place of Birth: Shanghai
Zodiac Sign: Capricorn
Height: 182cm
Weight: 65kg
Blood Type: B
Fandom Color: Green
Fandom Name: Lei Mi
Fanchant: sān shēng sān shí ,yī shēng bàn lěi(三生三石,一生伴磊)
Instagram: leowu1226
Weibo: 吴磊LEO
Facts
His agence is Wu Lei Studio.
Education: he studies acting at Beijing Film Academy with the highest score.
Family Members: parents, older sister, Leo Wu.
He comes from a wealthy family.
In 2002, at the age of 3, Wu Lei was invited to take part in a health product commercial, which was the first commercial he shot.
He can cook.
Likes spicy foods.
Likes to eat hot pot.
Prefers coffee over juice.
Doesn't like beans, peanuts, raisins.
Likes to collect basketballshoes, hats, and headphones.
Likes to play basketball, horse Riding.
Leo Wu will stay at home on the holiday.
Likes to play games.
Favorite anime: ONE PIECE.
Prefers dogs over cats.
Favorite Actor: Robert Downey Jr, Hu Ge.
If not an actor, he wants to become an extreme athlete.
He is more satisfied with his face.
Leo Wu likes to sleep naked.
He believes in love at first sight.
Ideal Type Girlfriend: straight hair, big eyes, fine eyebrows, thin, height between 150cm-180cm, can accept older.
Films
Trouble in the East China Sea(大闹东海)(Ne Zha)(TBA)
Zhui Ji(坠机)(nan)(2019)
Adoring(宠爱)(Chen Leyun)(2019)
Asura(阿修罗)(Ruyi)(2018)
Shadow(影)(Yang Ping)(2018)
S.M.A.R.T. Chase(极智追击:龙凤劫)(Dingdong Tang)(2017)
Into the Rainbow(奇迹:追逐彩虹)(Xiao Cheng)(2017)
Heaven Eternal, Earth Everlasting(80'后)(young Mingyuan)(2010)
Zone of Death(火线追凶之死亡地带)(Xiao Hu)(2009)
Shun Shun and Yang Yang(川川和洋洋)(Yang Yang)(2009)
Legend of Northern Wei(北魏传奇之宏图恨)(Tuo Baxun)(2006)
Television Series
Love Like The Galaxy(星汉灿烂)(Ling Bu Yi)(TBA)
Our Times(启航:当风起时)(Xiao Chuang)(2021)
The Long Ballad(长歌行)(Ashina Sun)(2021)
Faith Makes Great(理想照耀中国)(Fang Dazeng)(2021)
Guardians of the Ancient Oath(山海经之上古密约)(Baili Hongshuo)(2020)
Shi Cha Hai(什刹海)(Xiang Dong)(2020)
Cross Fire(穿越火线)(Lu Xiaobei)(2020)
The Tomb of Sea(沙海)(Li Cu)(2018)
Battle Through the Heavens(斗破苍穹)(Xiao Yan)(2018)
Magic Star(奇星记之鲜衣怒马少年时)(Zhan Xiongfei)(2017)
The Imperial Doctress(女医·明妃传)(Dragon TV, Jiangsu TV)(2016)
Far Away Love(远得要命的爱情)(Meng Xiang)(2016)
The Classic of Mountains And Seas(山海经之赤影传说)(Shi Peipei)(2016)
The Whirlwind Girl 2(旋风少女2)(Hu Yifeng)(2016)
Pal Inn(仙剑客栈)(Li Xiaoyao / Yi Pin)(2015)
The Whirlwind Girl(旋风少女)(Hu Yifeng)(2015)
Nirvana in Fire(琅琊榜)(Fei Liu)(2015)
The Legend of Qin(秦时明月)(Zi Ying)(2015)
Stepmother's Spring(后妈的春天)(young Tiexiong)(2014)
The Romance of the Condor Heroes(神雕侠侣)(young Yang Guo)(2014)
The Victor(怒海情仇)(young Chengyi)(2013)
The Mother's Heart(娘心)(young Wang Minghui/Wang Tiancheng)(2013)
Shuo Hao Bu Liu Lei(说好不流泪)(Ling Tianyou)(2013)
Red Sedan Chair(红轿子)(young Che Wenxuan)(2013)
Little Heroes(自古英雄出少年)(Zhao Yang (Da Zhangfu))(2012)
Grandma Loves Me Once Again(奶奶再爱我一次)(Huang Yingsheng)(2012)
My Mother is an Angel(我的妈妈是天使)(Jiang Xiaoqiang)(2012)
Love is a Little Blue(爱情有点蓝)(Mao Mao)(2011)
Mo's Mischief(淘气包马小跳)(Ma Xiaotiao)(2011)
Utopia Office(乌托邦办公室)(Mu Xingnan)(2011)
Family Reunion(团圆)(young Liu Shiwen)(2011)
The Emperor's Harem(后宫)(young Wangzhi)(2011)
Who Knows the Female of the Women(谁知女人心)(Fu Xi'er)(2010)
Blood War(风雨雕花楼)(Gu Daxin)(2010)
Horizon True Heart(天涯赤子心)(Xiao Bao)(2010)
Justice Bao(新包青天)(Crown Prince Renzong)(2009)
Mysterious House(深宅)(Qiao Wei)(2009)
Home with Aliens(家有外星人)(Tang Buku)(2009)
Nan Wei Nu Er Hong(难为女儿红)(Ding Zhongxing)(2009)
Mother and Wife(娘妻)(Gao Yaozong)(2009)
Pearl Love(新还君明珠)(young Majun)(2008)
Fu Gui Zai Tian(富贵在天)(Cheng Yan)(2008)
Ning Wei Nu Ren(宁为女人)(Si Chen)(2008)
Pretty Pearl(大珍珠)(Wen Jing)(2008)
Life and Death(生死谍恋)(Xiao Zhi)(2008)
Mother Married for Me(妈妈为我嫁)(young Wai Kaicheng / Hong Jiahui)(2008)
Chuan Niang Wen Hui(船娘文慧)(Jia Yang)(2008)
Xue Zhong Hong(雪中红)(young Gu Zhihao / Gu Zhizhong)(2008)
Spring Goes, Spring Comes(春去春又回)(nan)(2008)
The Legend and the Hero(封神榜之凤鸣岐山)(young Nezha)(2007)
Daughter-in-Law's Tears(媳妇的眼泪)(young Minghui)(2007)
The Sword and Chess of Death(魔剑生死棋)(Guan Yunbao)(2007)
Shun Niang(顺娘)(Chen Jingshui)(2007)
The Young Warriors(少年杨家将)(young Yang Yanzhao)(2006)
Everlasting Regret(长恨歌)(Mao Mao)(2006)
The Senior General Chen Geng(陈赓大将)(Zhi Fei)(2006)
Five Disciples of Master Huang(黄飞鸿五大弟子)(Huang Liwei)(2006)
Hu Jia Han Yue(胡笳汉月)(Tuoba Xun)(2006)
Variety Shows
The Inn(亲爱的·客栈)(2019)
Who's the Keyman(我是大侦探)(2018)
Twenty-Four Hours Season 2(二十四小时第二季)(2017)
72 Floors of Mystery(七十二层奇楼)(2017)
Twenty-Four Hours(二十四小时)(2016)
Smart 7(好好学吧)(2015)
Activity
Discussions tagged with 'LeoWu'
Viewing 1 - 2 of 2 discussions
---
Any content to add or anything want to know about Leo Wu Lei, welcome to contact us or leave a comment below.