Into the Rainbow – Leo Wu, Joe Chen, Willow Shields
Into the Rainbow is a family fantasy film directed by Norman Stone, co-directed by Wing-Lun Mak, led by Willow Shields, Maria Grazia Cucinotta, Wu Lei, and Joe Chen, co-starring Zhou Minran (Jacqueline Joe), Archie Kao and Christy Chung.
Details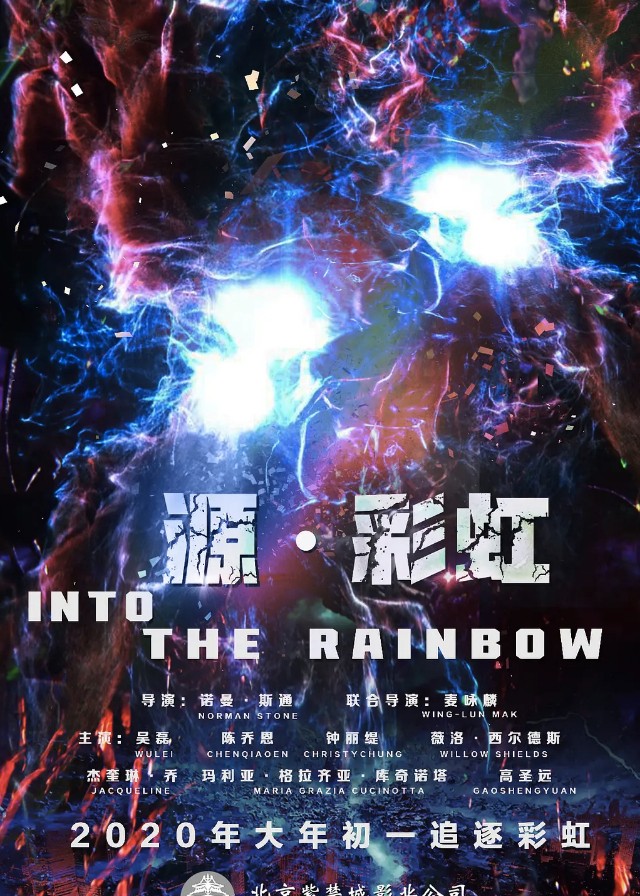 English Title: Into the Rainbow
Chinese Title: 源·彩虹
Genre: Fantasy, Adventure, Family, Sci-fi, Action
Duration: 86 min.
Director: Norman Stone, Wing-Lun Mak
Writer: Robert Sidaway
Producer: Richard Fletcher
Released Date: 2019-04-05
Boradcast Website: -
Cast
Synopsis
Two children encounter a strange rainbow in Auckland and travel to China through the energy fluctuations of the rainbow.
Because of their reckless actions, they cause an imbalance of energy in the world. With help from China, they eventually overcome many obstacles to restore the world to its original form, and at the same time gain growth and friendship.
Reviews
You May Also Like
Related Posts
Does Leo Wu Lei Have A Girlfriend? What's His Ideal Type?

What's Zhao Lusi, Leo Wu Lei's Relationship? Why Fans Can Not Calm Down

Rosy Zhao Lusi was Involved in a Dating Rumor, Studio Issued a Statement

Who is Julia Xiang Hanzhi's Boyfriend? Is She Dating Leo Wu Lei?

Dilraba, Leo Wu Lei Playing A Couple In "The Long Ballad" Led A Hot Discussion On The Net.

Joe Chen Got Married, Husband Is Boyfriend Alan, Agent Denied Pregnancy.

Joe Chen Called Boyfriend Alan Husband, Triggering Married Suspicion.

Leo Wu Photos

Leo Wu's New look on M.A.C Poster Led To Hot Debate: "Human High-quality Male"

Leo Wu Was Burned On Face? He Hasn't Responded To The News So Far

Leo Wu Dramas, Movies, and TV Shows List

Joe Chen Dramas, Movies, and TV Shows List