Joe Chen Got Married, Husband Is Boyfriend Alan, Agent Denied Pregnancy.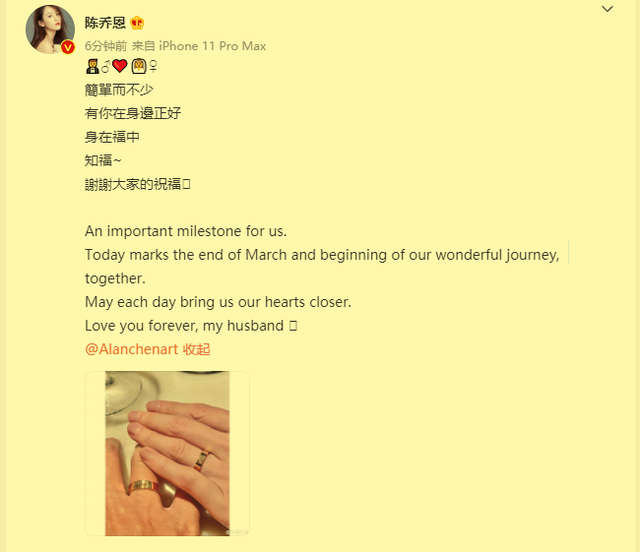 On the evening of March 31, 2022, Joe Chen officially announced her marriage, she said sweetly: simple and quite a lot, with you around just right, being in the happiness, thank you all for your blessing.
As well as this, Joe Chen also sweetly confessed to her husband Alan Zeng Weichang in English.
Taiwan media revealed the image of Joe Chen and her boyfriend Alan registering their marriage in the morning.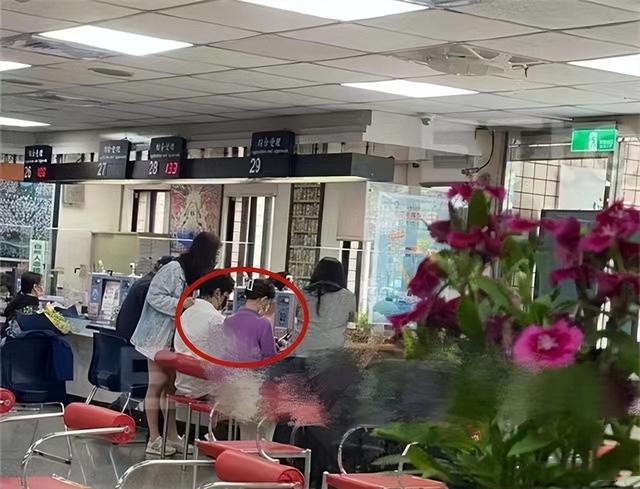 Subsequently, Joe Chen's agent confirmed the good news, "Yes, they registered for marriage this morning, they have a stable relationship and everyone is blessing them". Whether Joe Chen is pregnant or not, it responded, "No."
It is reported that her husband Alan is 9 years younger than Joe Chen, from Malaysia. His real name is Zeng Weichang.
They had met in the variety show "Meet Mr. Right" and eventually got together, dating for more than 2 years now.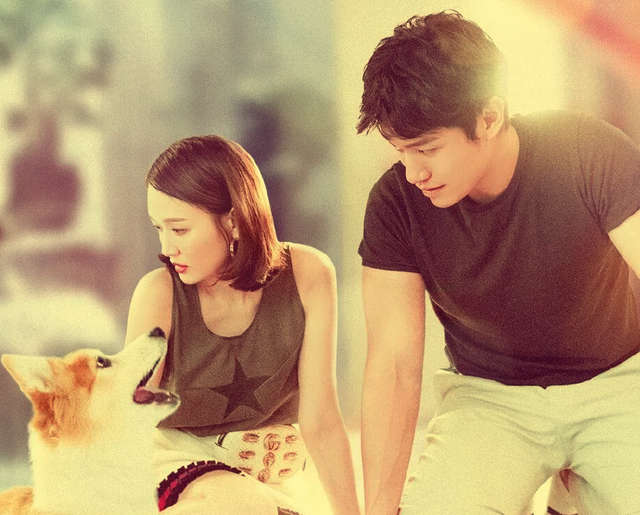 In fact, when they started dating, they were not well accepted, especially Joe Chen's fans were strongly against it, but Alan took his own practical action to gain the support and trust of his fans.
Although he is not working in the showbiz, his family is wealthy and not bad compared to Joe Chen.
The most important thing is that he is good at taking care of people, so he soon gained the trust of Joe Chen's friends. Now he has gone to settle in Taiwan for her, paying a lot for this relationship.
Joe Chen Qiao'en has rarely admitted to a relationship for many years after her debut. Although there have been dating rumors with Wallace Huo, Ming Dao, Roy Chiu, and so on, none of them have been confirmed by the parties involved.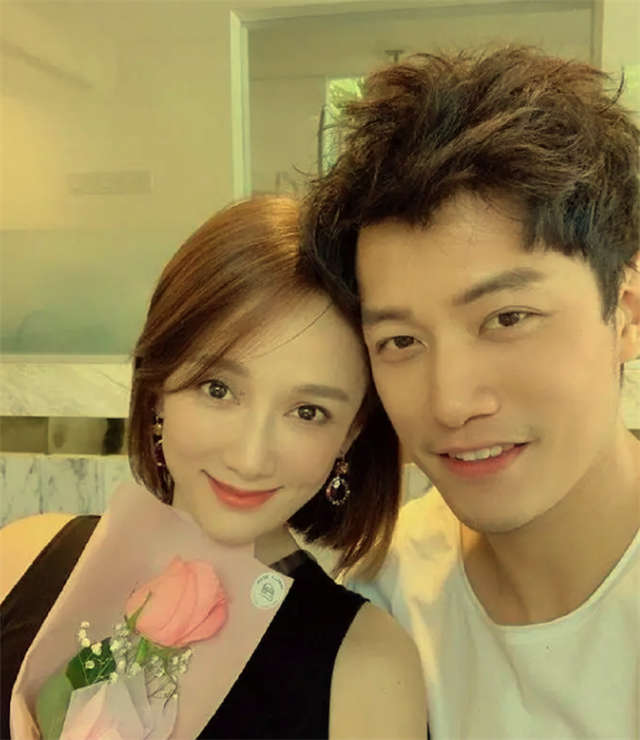 Let's review the process of Joe Chen Qiao and Alan's relationship.
In 2019, Joe Chen and Alan met and fell in love over recording a relationship variety show. In December, Joe Chen shared a photo of them together to officially announce their relationship.
Because Joe Chen's boyfriend Alan is a rich Malaysian, the public didn't know much about him, fans were worried that Joe Chen had met someone wrong.
After they announced their relationship soon, they revealed a lot of Alan's "black material", hoping Joe Chen could get to know the man clearly and not be with him, but Joe Chen chose to trust her boyfriend.
On Valentine's Day 2020, Joe Chen and Alan were dating steadily and showed their love for each other through photos. In April of the same year, there was a rumor that Joe Chen was pregnant, but she denied it,f saying she had just gained weight.
On May 25, 2020, Joe Chen posted a meaningful sentence, "May you meet a good man" and was suspended to break up, but Alan denied it, he showed a photo of them together.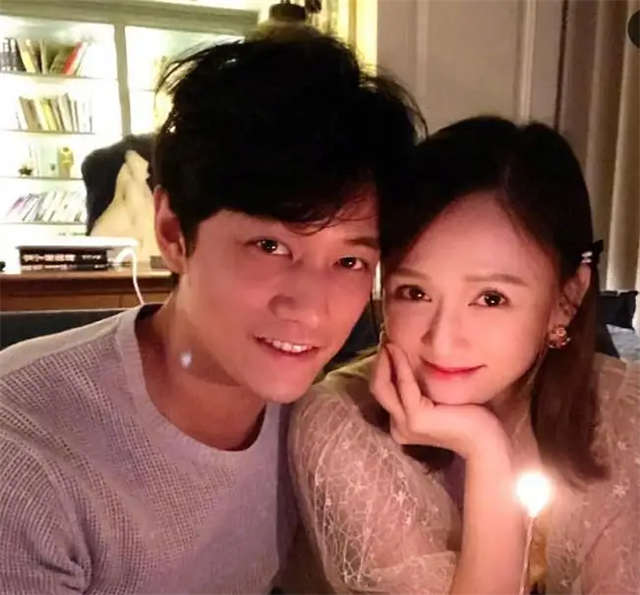 They have been getting better and better after the incident, and on July 29, Alan celebrated his first anniversary with his girlfriend by sharing the place where they first met.
In Feb 2021, Taiwan Media exposed that Joe Chen was getting ready to have a baby, but she did not make a response. On Feb 18, they were rumors of their marriage, but the agent denied it.
When she was hospitalized last December, Alan also took care of her. Now Joe Chen and Alan finally got married, bless!
Related Posts