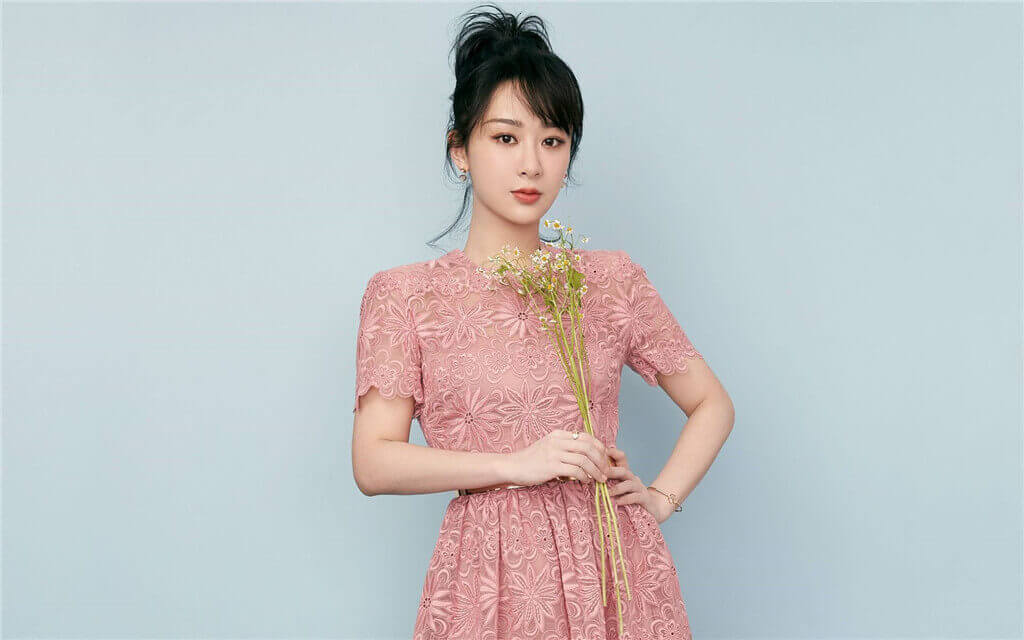 Yang Zi(Andy Yang, 杨紫), born on November 6, 1992 in Beijing, is a Chinese actress and singer.

In 2005, she became well known for her role in the sitcom "Home with Kids". In 2019, Yang Zi starred in the youth-inspired romance drama "Go Go Squid!", which gained quite a lot of attention and won the 26th Huading Award for Best Actress.
Basic Info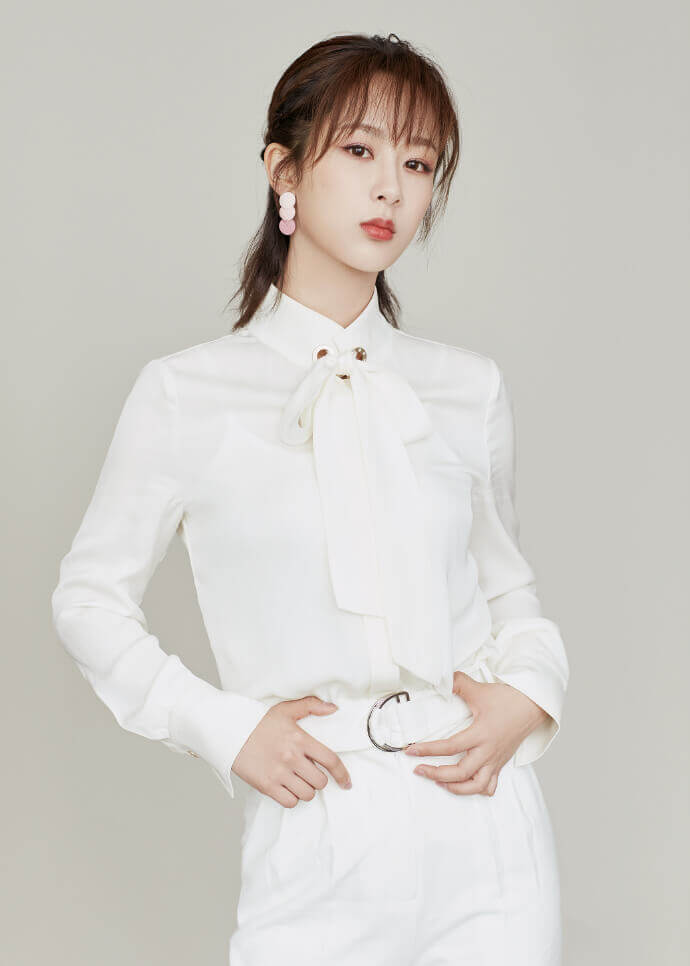 Stage Name: Yang Zi(杨紫)
Birth Name: Yang Ni'ao (杨旎奥)
English Name: Andy Yang
Nickname: Xiao Hou Zi (Small Monkey)
Birthday: November 6, 1992
Place of Birth: Beijing, China
Zodiac Sign: Scorpio
Blood Type: A
Height: 167cm
Weight: 46kg
Fandom Name: Zi Mi (Purple Rice)
Fandom Color: Purple
Fanchant: zhí zǐ zhī shǒu, yǔ zǐ tóng háng(执紫之手,与紫同行)
Weibo: 杨紫
Instagram: @yangzi_official

Facts
Yang Zi's agency is H&R Century Pictures.
Education: she studied performance at Beijing Film Academy in 2010-2014.
She is regarded as one of the "Four Dan Actresses of the post-90s Generation" (90后四小花旦), along with Zheng Shuang, Zhou Dongyu, and Guan Xiaotong.
She loves to read, especially history.
Her favorite color is pink.
She's been losing weight since she was a child. In the drama "Ode to Joy", she eats a lot, but outside the drama, she went on a diet.
She can play guitar, piano, and drums.
Yang Zi's favorite actress is Zhao Wei, At the age of five, Yang Zi saw Zhao Wei's "My Fair Princess" and began to like acting.
Li Xian and she are schoolmates in the academy.
Zhang Yishan and she are classmates, and they are best friends.
Her ex-boyfriend is Qin Junjie.
She is afraid of rats, snakes, ghosts.
She's left-handed, so she can eat with her left and right hands.
Yang Zi likes to sing, dance, and rap, she said she'd either be an actress or a rapper.
She always carries a comb with her.
She thinks her charm point is eyes.
Her must-order song at KTV is "One Person's Luggage"(一个人的行李).
She thinks she's similar to her character in "Perfect Wedding"(大嫁风尚).
She likes to be praised for her acting, not her beauty.
Yang Zi owns a teddy dog named Piu Piu, which her mom gave her for her 18th birthday!
She prefers watching movies alone than traveling alone.
She wants to challenge skydiving and deep diving.
When she's not working, she likes to stay home.
When she was vilified all over the internet, she also told her fans to be kind.
In "Give Me Five", she was afraid of heights when rock climbing, but overcame it.
In "The Chinese Restaurant", the food was not fresh, the chef said to throw it out, she said it was too wasteful and ate it straight away, even put it aside and said not to throw it away she would eat it later.
Film
My People, My Hometown(我和我的家乡)(Jiang Ziya)(2020)
Bodies at Rest(沉默的证人)(Qiao Lin)(2019)
The Bravest(烈火英雄)(Wang Lu)(2019)
The Eve(前夕)(Xiao Liu)(2018)
A Paper Marriage(一纸婚约)(Ling Ling)(2018)
Today, She Has Anticipation Too(这一天,她是有期待的)(Qiu Yingying)(2017)
17 Bring Joy Home(17把乐带回家)(Xia Xue)(2016)
Crying Out in Love(在世界中心呼唤爱)(Xia Ye)(2016)
Papa(洛杉矶捣蛋计划)(Wang Nina)(2016)
Where Are All The Time(时间都去哪了)(Lin Yutong)(2015)
King Tea Storm(斗茶)(Xie Xiaoxiang)(2014)
Insisrence(守株人)(Jia Jia)(2012)
Mother's Call(妈妈的呼唤)(Qiao Ni)(2012)
Death and Glory in Changde(喋血孤城)(Tao Er)(2010)
Third Class Fifth Class(三班五班)(Ran Dongyang)(2010)
Money Makes Trouble(小题大做)(Shi Xiaotao)(2010)
Boy and Girl(男生女生)(Ran Dongyang)(2010)
I Am a Fan(我是粉丝)(Qiao Xiaoqiao)(2008)
The Last Fragrance(最后的芬芳)(Duo Lun)(2007)
The Quiet Lady(少女穆然)(He Lan)(2004)
Dad Wants to Divorce(爸爸要离婚)(Ji Ji)(2004)
An Old Record(一张老唱片)(Ding Yun)(2004)
Lao Fei(老费)(Xiao Lan)(2004)
Girl's Diary(女生日记)(Ran Dongyang)(2004)
The Law of Romance(警察有约)(2003)
Television Series
Agarwood Like Crumbs(沉香如屑)(Yan Dan)(TBA)
The Oath of Love(余生, 请多指教)(Lin Zhixiao)(TBA)
The Psychologist(女心理师)(He Dun)(2021)
Dt.Appledog's Time(我的时代,你的时代)(Tong Nian)(2021)
My Mowgli Boy(我的莫格利男孩)(Ling Xi)(2019)(★★★★)
Go Go Squid!(亲爱的, 热爱的)(Tong Nian)(2019)(★★★★★)
Ashes of Love(香蜜沉沉烬如霜)(Jin Mi)(2018)(★★★★★)
The Destiny of White Snake(天乩之白蛇传说)(Bai Yaoyao)(2018)(★★★★)
Women in Beijing(北京女子图鉴)(Miao Miao)(2018)
Ode to Joy 2(欢乐颂2)(Qiu Yingying)(2017)(★★★★)
Legend of Dragon Pearl(龙珠传奇)(Li Yihuan)(2017)(★★★)
Noble Aspirations 2(青云志2)(Lu Xueqi)(2016)(★★★)
Noble Aspirations(青云志)(Lu Xueqi)(2016)(★★★★)
Perfect Wedding(大嫁风尚)(Xia Ran)(2016)(★★★★★)
Ode to Joy(欢乐颂)(Qiu Yingying)(2016)(★★★★★)
The Ferryman(灵魂摆渡)(Su Wenxiu)(2015)
Yangko Dance(大秧歌)(Wu Ruowen)(2015)
Say No For Youth(天生要完美)(An Xiaohui)(2015)
Battle of Changsha(战长沙)(Hu Xiangxiang)(2014)(★★★★★)
Flowers in Fog(花非花雾非雾)(Bai Menghua)(2013)
Dad Comes Home(老爸回家)(Lin Ranran)(2013)
King Rouge(胭脂霸王)(Lei Er)(2013)
Angel Heart(心术)(Zhang Xiaolei)(2012)
Love Comes Knocking on the Door(幸福来敲门)(Song Zheng)(2011)
Wu Cheng'en and Journey to the West(吴承恩与西游记)(Ye Yun | young)(2010)
Boy's Diary(男生日记)(Ran Dongyang)(2010)
Chun Zhen Sui Yue(纯真岁月)(Mai Sidan)(2009)
Coming Home(回家)(Zhou Youyou)(2009)
Stage of Youth(青春舞台)(Secretary Liu)(2009)
Don't Want to Grow Up(不想长大)(Teacher Jing)(2009)
Girl Rushes Forward(女孩冲冲冲)(Sun Quan)(2009)
Treasure(珍宝)(Bei La)(2008)
Being Alive is Good(活着真好)(Chen Huan)(2008)
Warmth(温暖)(Zhao Xuan)(2007)
Not Easy to Grow Up(长大不容易)(Shu Xin)(2006)
No Limit(无限生机)(Ming Na)(2006)
Home with Kids 2(家有儿女2)(Xia Xue)(2006)(★★★★★)
Fate(缘分)(Wei Sichen)(2005)
Girl's Diary(女生日记)(Ran Dongyang)(2005)
Home with Kids(家有儿女)(Xia Xue)(2005)(★★★★★)
Yong Gan Mian Dui(勇敢面对)(Lingzi)(2004)
Jia Ting Dang An(家庭档案)(Ji Ji)(2004)
Crime Scene(案发现场)(Sun Hongyue)(2004)
Young Kangxi(少年康熙)(Bing Yue)(2003)
Xiaozhuang Epic(孝庄秘史)(Consort Donggo | young)(2002)
Ru Ci Chu Shan(如次出山)(Zhou Qiong)(2002)
The Party Member Ma Dajie(党员马大姐)(Xiao Qiang)(2002)
Da Zhai Men(大宅门)(girl selling apple)(2001)
TV Shows
The Detective's Adventure(萌探探探案)(2021)
Chinese Restaurant 3(中餐厅3)(2019)
Give Me Five 2(高能少年团2)(2018)
Sisters Over Flowers(花样姐姐)(2015)
We Are Young 2(花样年华2)(2014)
Activity
Discussions tagged with 'YangZi'
Viewing 1 - 2 of 2 discussions
---
Any content to add or anything want to know about Yang Zi, Welcome to contact us or leave a comment below.