Yang Zi, Qin Junjie Relationship Review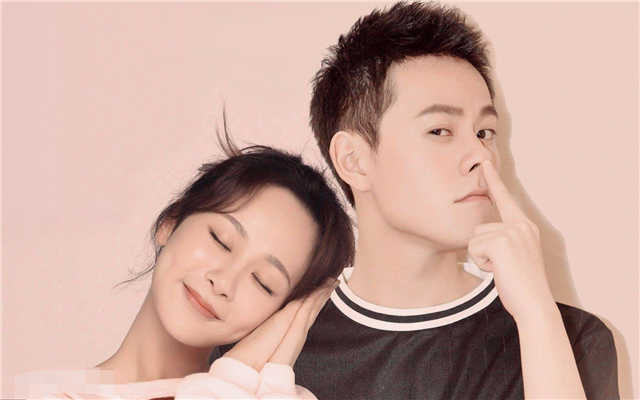 Yang Zi and Qin Junjie became close friends in 2015 when they worked together in the drama "Noble Aspirations". Although they were not lovers in the drama, they became very good friends.
The CP then worked together on "Legend of the Dragon Pearl: The Indistinguishable Road", a drama that brought them together. In October 2016, their relationship was revealed by the media. Yang Zi and Qin Junjie were photographed kissing intimately.
The producer of the dramas forwarded the previously exposed photo of Yang Zi and Qin Junjie kissing sweetly, wishing them well, which led to the netizens' hot debate: is their relationship confirmed?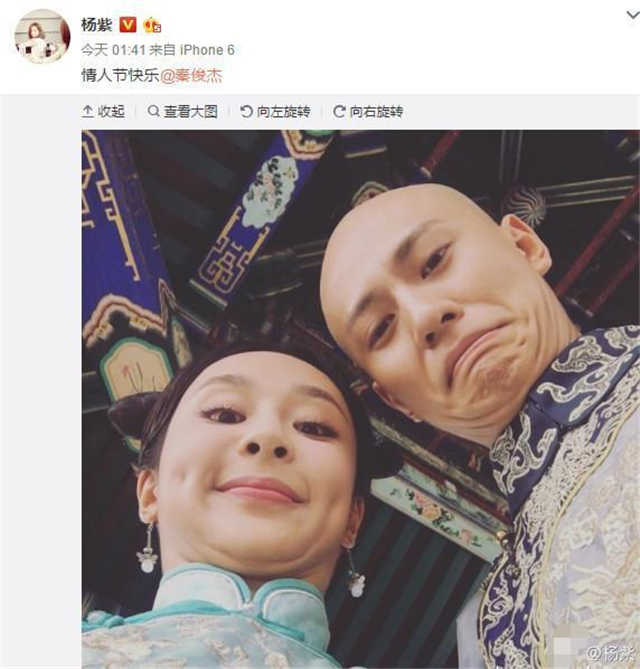 On February 16, 2017, Yang Zi posted a photo of them on her Weibo, with the text "Happy Valentine's Day!". Qin Junjie forwarded: "I probably got a fake girlfriend, it was Valentine's Day the day before yesterday, and then… ." Their relationship was public.
Yang Zi and Qin Junjie always show their love on their Weibo and even meet their parents. When many people think that they will get married, they broke up without any warning.
On the night of August 11, 2018, Yang Zi posted: "Things remain as ever, yet he is here no more." which was later deleted, sparking netizens' speculation that the relationship with her boyfriend Qin Junjie was in trouble.
At noon on August 12, 2018, Sophie Zhang (Zhang Xueying)'s studio suddenly issued an article, saying that "rumors are not accepted, we don't carry the can for other's fault".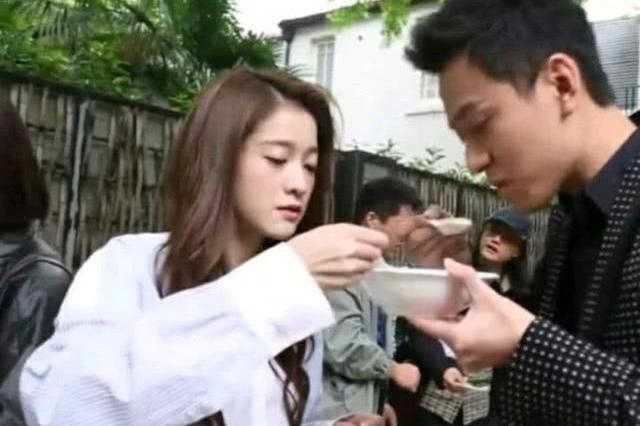 It seems denying the rumor that Yang Zi and Qin Junjie have broken up because of Zhang Xueying's involvement.
Then on the afternoon of August 12, 2018, the studio of Yang Zi and Qin Junjie respectively issued a statement, announcing that they have amicably separated, ending their relationship and becoming friends again.
The Relationship of Yang Zi and Qin Junjie only lasted a little over a year.
As for why they separated, it has been a point of concern. Although they exlained that a character incompatibility leads to a peaceful breakup, the netizens did not believe it.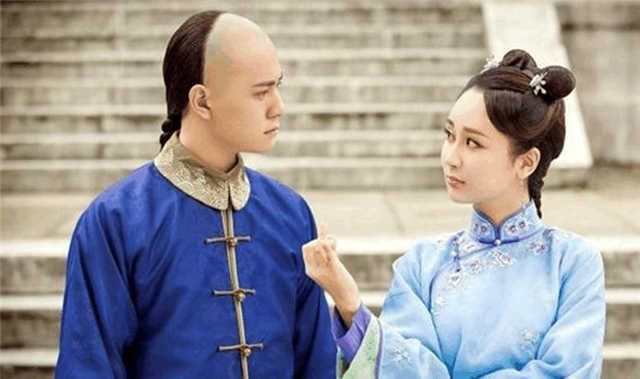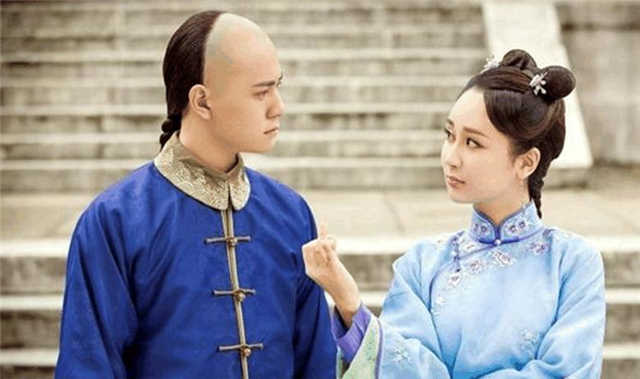 But no matter what, Qin Junjie should be the only boyfriend that Yang Zi has made public. After they announced their peaceful breakup, Yang Zi has been single until now.
During this period of time, there are also many of Yang Zi's rumored boyfriends on the net, such as Deng Lun, Li Xian, Lay Zhang, and so on. Many fans are also urging Yang Zi to hurry up and find another boyfriend.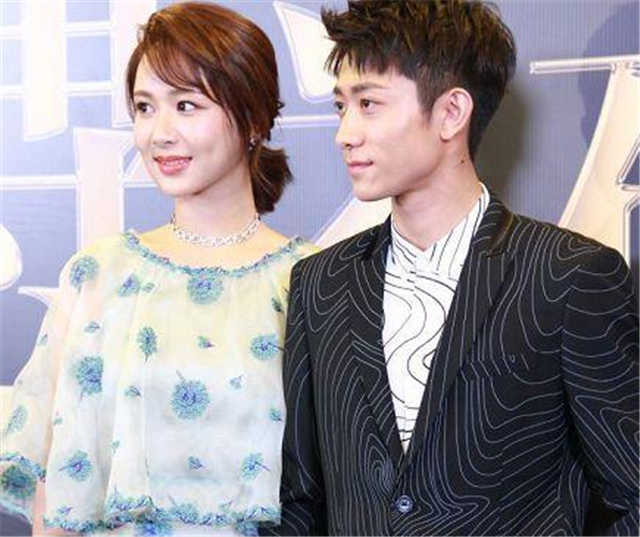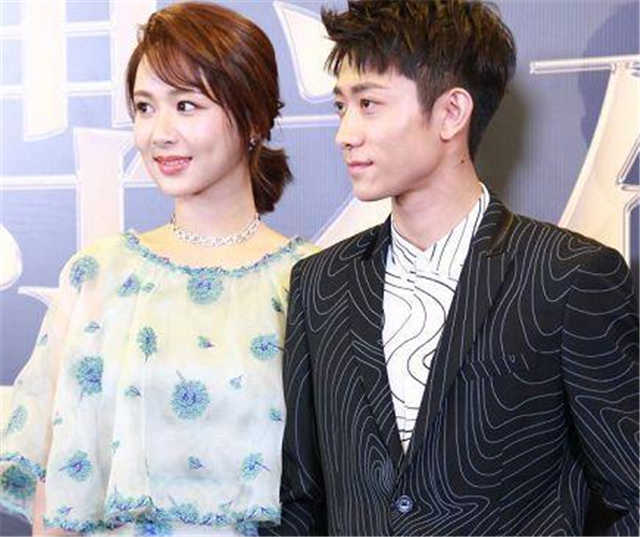 The vast majority of fans are hoping that Yang Zi and Zhang Yishan can be in a relationship. They said Yang Zi and Zhang Yishan are really quite perfect for each other.
Related Posts
Yang Zi (杨紫) Profile

Qin Junjie (Michael) Profile

Who Is Yang Zi's Boyfriend? Two Relationships Got A Lot Of Attention

Does Li Xian Like Yang Zi? How Is Their Relationship?

How Is Yang Zi and Cheng Yi's Relationship?

How is Yang Zi's relationship with Zhang Wanyi, Deng Wei, Tan Jianci in Real life?

Lay Zhang Yixing, Yang Zi Relationship Is Suspected

Yang Zi Photos

Yang Zi Is Dating Liu Xueyi? Netizens: Boring

How Is the Relationship Between Xiao Zhan, Yang Zi?

Who Is Niu Junfeng's Girlfriend? What's His Relationship With Guan Xiaotong And Yang Zi

Xiao Zhan, Yang Zi: "The Oath of Love" Will Be Delayed-Release? HunanTV Confirmed It

Qin Junjie Dramas, Movies, and TV Shows List

Yang Zi Dramas, Movies, and TV Shows List

Yang Zi, Xiao Zhan: What Kind Of Chemistry Will They Bring In "The Oath of Love"

How Is Yang Zi And Jing Boran's Relationship?

Xiao Zhan Helped Yang Zi With Her Dress On Weibo Night, "The Oath Of Love" CP Is So Sweet.

Yang Zi's 21 Quotes

The shooting of "The Psychologist" started finally! Yang Zi appeared at the start-up banquet