Agarwood Like Crumbs – Yang Zi, Cheng Yi
Agarwood Like Crumbs is a Xianxia drama produced by H&R CENTURY PICTURES, directed by Guo Hu and Ren Haitao, starring Yang Zi, Cheng Yi, and Zhang Rui.

The drama is adapted from Su Mo's novel of the same title, mainly about the love entanglement story between the female lead "Yan Tan" and "Ying Yuan Jun" and "Yu Mo".
Details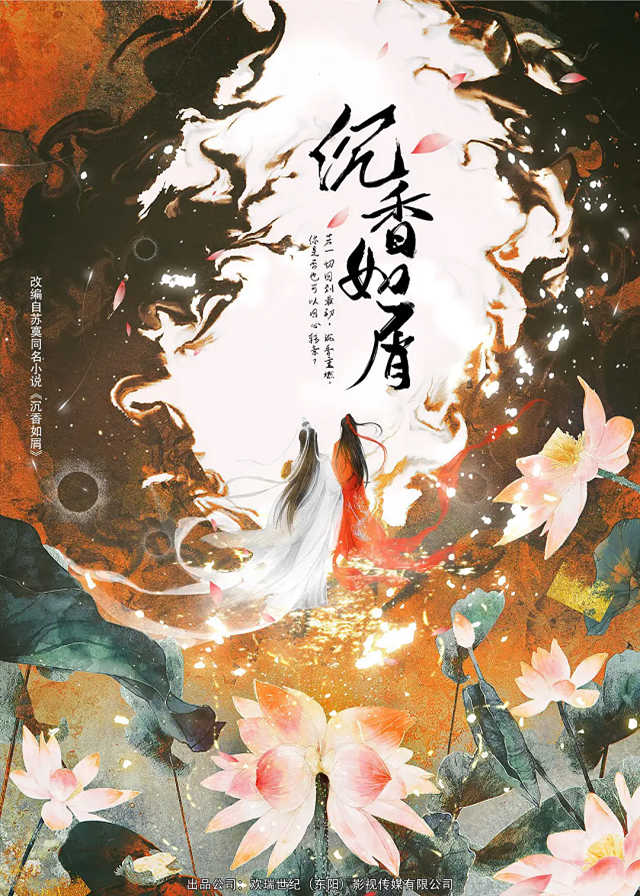 English Title: Agarwood Like Crumbs
Chinese Title: 沉香如屑
Genre: Xianxia, Romance
Episodes: 40
Duration: 45 min.
Director: Guo Hu, Ren Haitao
Writer: Zhang Yuanang
Producer: Zhong Junyan, Jiang Xinguang, Gao Xinjie
Product Company: YOUKU, H&R CENTURY PICTURES, China Wit Media Co., Ltd.
Broadcasting Website: –
Released Date: –
Cast

Yang Zi
as Yan Dan

Cheng Yi
as Ying Yuan Jun / Tang Zhou

Zhang Rui as Yu Mo

Han Chengyu as Heng Qin

Yang Xizi as Lin Lang

Hou Mengyao as Tao Ziqi

Vicky Liang as Qin Qi
Synopsis
Tang Zhou, an upright and bold young ranger, met Yan Tan, a young girl who also has the ambition to eliminate the bullies and help the down-trodden chivalrously, and her friend Yu Mo, so they traveled together.
Tang Zhou reunited with his old acquaintance Liu Weiyang and heard that there was a place where evil forces were located, so they went to explore the secret place together.
In the secret place, they fought against the evil forces. While defeating the evil, Tang Zhou and Yan Tan also accidentally recovered their lost memories.
Tang Zhou was the god of war Ying Yuan Jun in heaven who guarded the boundary and protected the people. Yan Tan was a lotus fairy who could heal pains. They had missed the love, and after meeting again, they dispelled past misunderstandings.
With the efforts of Tang Zhou and the others, the master behind the evil forces was finally found. Tang Zhou stuck to justice and joined Yan Tan, Yu Mo to declared war on the evil forces. They successfully turned the situation.
The villains were put to death, and the peace of the world was restored. Tang Zhou and Yan Tan gained precious love after all the misunderstandings and hardships. They worked together to protect the righteousness of the world.