Noble Aspirations – Li Yifeng, Zhao Liying
Noble Aspirations is a historical fantasy immortal drama based on Xiao Ding's novel "Zhu Xian", directed by Zhu Ruibin, Liu Guohui, Zhou Yuanzhou, and Zhu Shaojie, starring Li Yifeng, Zhao Liying, Yang Zi, Cheng Yi, Qin Junjie and Mao Zijun, with special appearances by TFBOYS, Tang Yixin, and Shu Chang.

The drama tells the story of Zhang Xiaofan, a young man from the Caomiao Village, who joins the Qing Yun Sect, falls in love with Bi Yao, the daughter of the Ghost King, and grows up with Bi Yao and fellows, such as Lin Jingyu, Lu Xueqi, and Zeng Shushu, helping the good, eliminating evil.
Details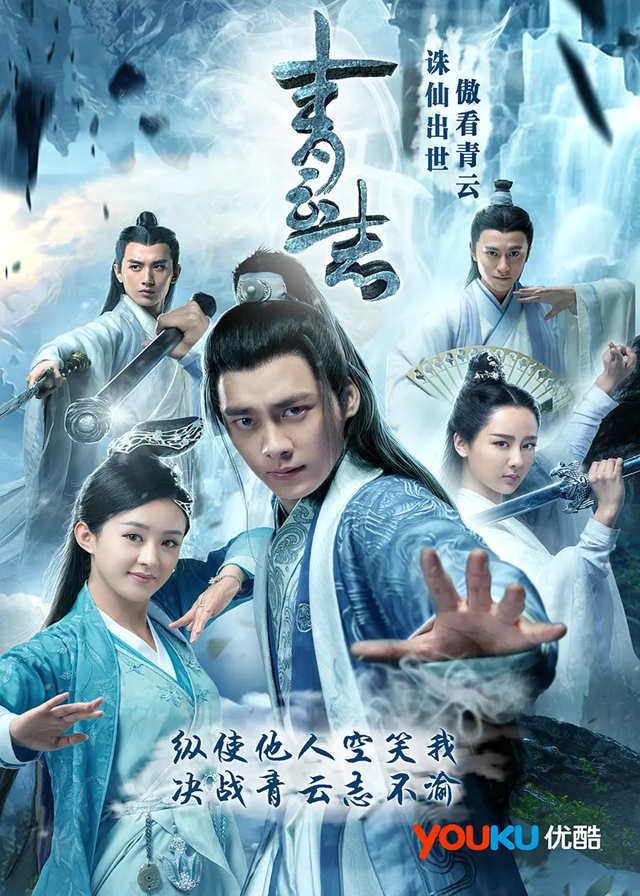 English Title: Noble Aspirations
Chinese Title: 青云志
Genre: Historical, Fantasy
Tag: Xianxia, Tragic Past, Naive Male lead, Martial Arts, Harem, Revenge
Episodes: 55
Duration: 45 min.
Director: Zhu Ruibin, Liu Guohui, Zhou Yuanzhou, Zhu Shaojie
Writer: Shao Xiaoyi, Zhang Shaowei
Producer: Deng Xibin
Product Company: H&R CENTURY PICTURES
Released Date: 2016-07-31
Boradcast Website: 中剧独播
Cast
Synopsis
Zhang Xiaofan, a teenager from Cao Miao Village, was taken under the Qingyun Sect after experiencing the tragic case of the entire village being wiped out.
In order to repay the kindness of his master, Zhang Xiaofan trained diligently and painstakingly, but due to his own incompetence, he achieved nothing.
Fortunately, he was accompanied by Bi Yao, the daughter of the Ghost King, and his friend Lin Jingyu, who comfort and help him through the most uncertain stage of his life.
Zhang Xiaofan helped the good and eliminated evil together with Lin Jingyu, Lu Xueqi, Zeng Shushu, and other kind-hearted and enthusiastic teenagers.
Zhang Xiaofan gradually grew up during the hardships, and his relationship with Bi Yao deepened.
However, the ghost king set up a series of conspiracies to resurrect the beast god and overthrow Qing Yun.
Zhang Xiaofan was determined to face the enemy. Just when his life was in danger, Bi Yao sacrificed herself to block a fatal sword for him and was seriously injured and unconscious, so Xiaofan wandered the world with the sleeping Bi Yao.
The ghost king came back again, but in the end, Zhang Xiaofan defeated him with great courage and faith, eliminating the thousand-year-old dispute between the two sects, and fulfilling the agreement with Bi Yao, Lin Jingyu, and fellows.
Under the joint efforts of the teenagers, the country was finally replaced with a picturesque landscape and a thousand miles of fertile land.